Visit Tampa Bay Reports Steady August Occupancy, Record Hotel Revenue in July
September 23, 2021 by PR@VisitTampaBay.com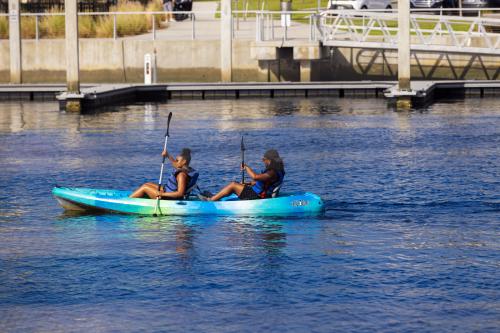 TAMPA, FL (Sept. 23, 2021) – Visit Tampa Bay continues fueling Hillsborough County's economic engine through tourism with hotel occupancy in August averaging 62.4%, a 5.5% decrease compared to August 2019. The report, commissioned by STR Inc., also shows ADR averaging $114.77, a 7.3% increase compared to 2019, and RevPAR averaging $71.57, a slight 1.4% decrease compared to 2019. 
The monthly occupancy report comes on the heels of another taxable hotel revenue record in July totaling $69,182,559, a remarkable 26% increase over the same period in 2019. This brought taxable hotel revenue for the first 11 months of the fiscal year to $559,340,426.  
"As our fiscal year nears its close and I reflect back on our year, it's important to remember that tourism is more than occupancy and revenue numbers, it's about lifting our communities up and supporting the livelihoods that make Tampa Bay Florida's Mosttreasured destination," says Santiago C. Corrada. "I'm proud to see how the ripple effects of tourism reach every corner of our county's economy and even more proud of the standard Tampa Bay sets for the entire tourism industry as a whole." 
Tourist development collections reflecting July also set another milestone, accomplishing its first $4 million month in August totaling $4,141,491 and beating the previous record by 58.66% set in 2019. Contributing to its increase is the change in tourism development tax, which shifted from 5% to 6% in 2020. This brings the first eleven months of the fiscal year to $33,655,477. 
---
ABOUT VISIT TAMPA BAY
The heart of Florida's Gulf Coast beats in Tampa Bay. Visit Tampa Bay encourages adventurous travelers to unlock sun, fun and culture in Florida's most diverse travel destination. As a not-for-profit corporation certified by Destinations International's Destination Marketing Accreditation Program (DMAP), we work with hundreds of partners to tell the world the story of Tampa Bay. Treasure awaits.