Visitors to Tampa Bay can make a side trip to Cuba without needing their passports. Tampa Bay's historic Latin Quarter, Ybor City, is home to a genuine piece of Cuban territory – José Martí Park, dedicated to the memory of the poet, journalist, and firebrand who led the island's revolution against Spanish rule in the 1880s and 1890s.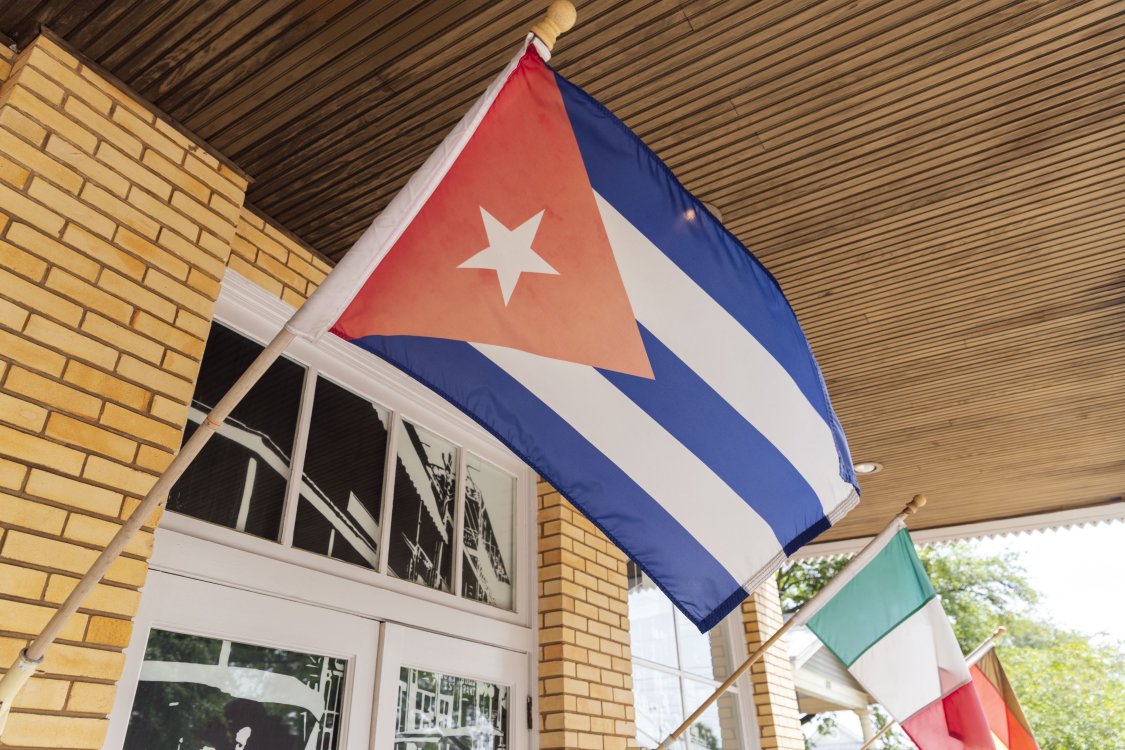 Cuban flag at the Ybor City Museum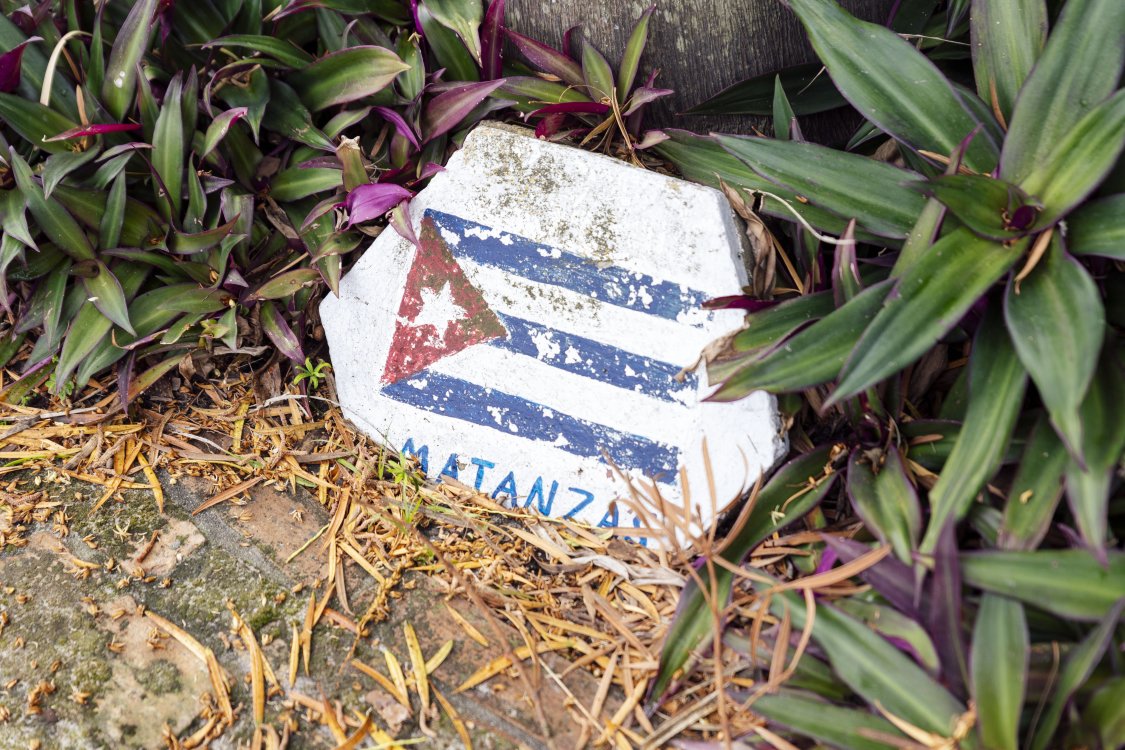 Cuban monument in José Martí Park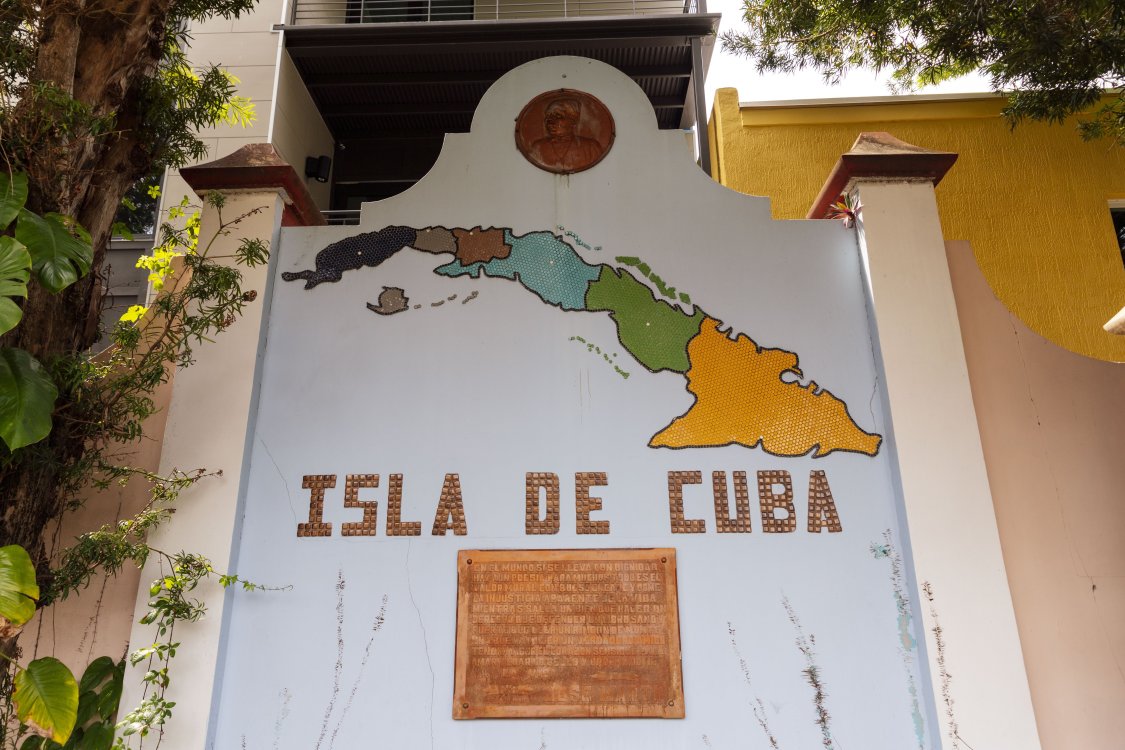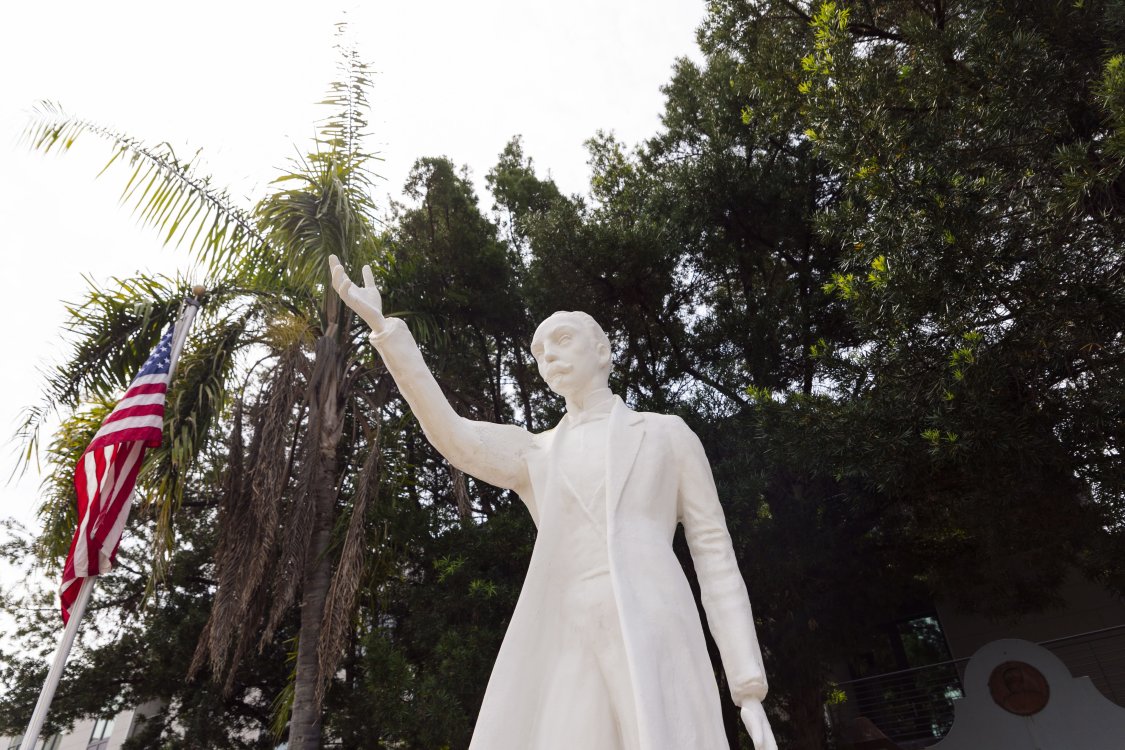 The park at the corner of 8th Avenue and 13th Street is owned by the people of Cuba. For nearly six decades, it was the only piece of Cuban-owned land in the United States until the Cuban Embassy in Washington, D.C., in 2015. The park is fenced and locked at night. Visitors during the day will find a statue of Martí along with marked plots of earth from different parts of the island where landscaping grows.
"For 60 years, it was the only piece of Cuban-owned land in the United States"
Martí lived in exile during the years he fought for his homeland's freedom from centuries of Spanish rule. He made frequent visits to Tampa Bay, where thousands of Cuban cigar rollers and Spanish factory owners like Vicente Martinez Ybor – the neighborhood's founder and namesake – provided essential moral and financial support to Martí and his cause. Martí called Tampa Bay "el pueblo fiel" (the faithful town).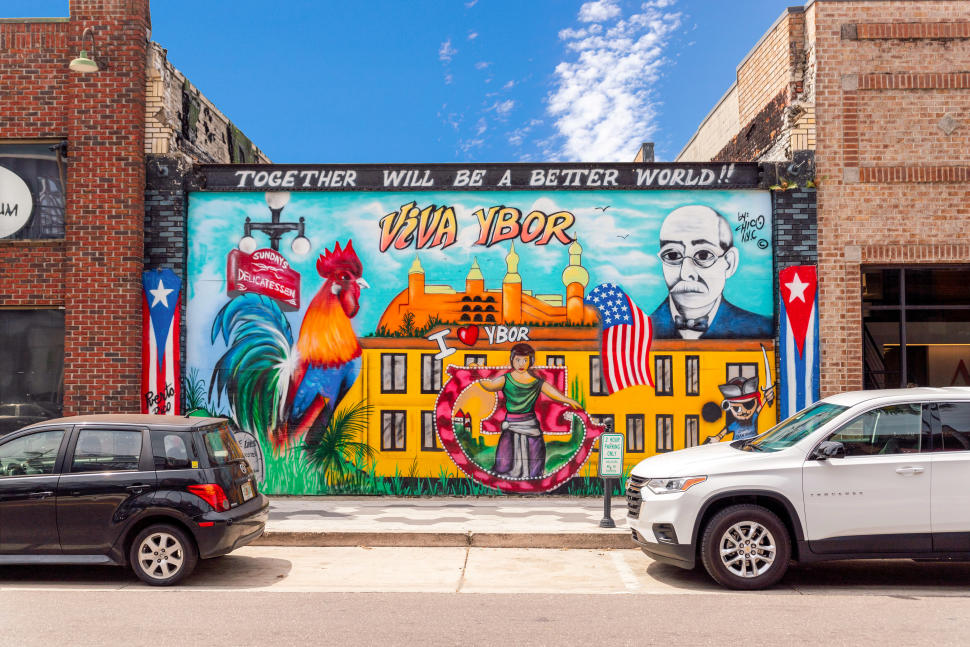 Martí's fiery speeches, including a major address delivered in 1893 on the steps of Ybor's factory, earned him the title "Apóstol de la Libertad de Cuba" (Apostle of Cuban Freedom).
A year earlier, in 1892, Martí has survived an assassination attempt when he was poisoned by Spanish agents. He was nursed back to health in a boarding house owned by local ally Paulina Pedroso. Decades later, in 1956, Pedroso's house was demolished and the property given to "La Gente de Cuba" (the People of Cuba), who own it to this day.
José Martí Park marks the starting point to explore Tampa Bay's 135-year relationship with Cuba, which thrived from 1885 until the U.S. embargo greatly reduced it in 1962. Take a walking tour with a local expert or stroll Ybor City's brick streets on your own to explore Tampa Bay's deep ties to Cuba.
More about Ybor City:
Cuban torcedores still make hand-rolled cigars in shops along Seventh Avenue (La Séptima) as they have since 1885. At the peak of the industry a century ago, Tampa Bay had 200 factories and worker produced more than 500 million cigars a year, earning the community the nickname "Cigar City."
Cigar City Brewing, the most famous of Tampa Bay's two dozen craft brewers, commemorates those Cuban cigar rollers as well as Tampa Bay's position as the home of Florida's first commercial brewery, which opened in 1897 and shipped much of its product to thirsty Cubanos.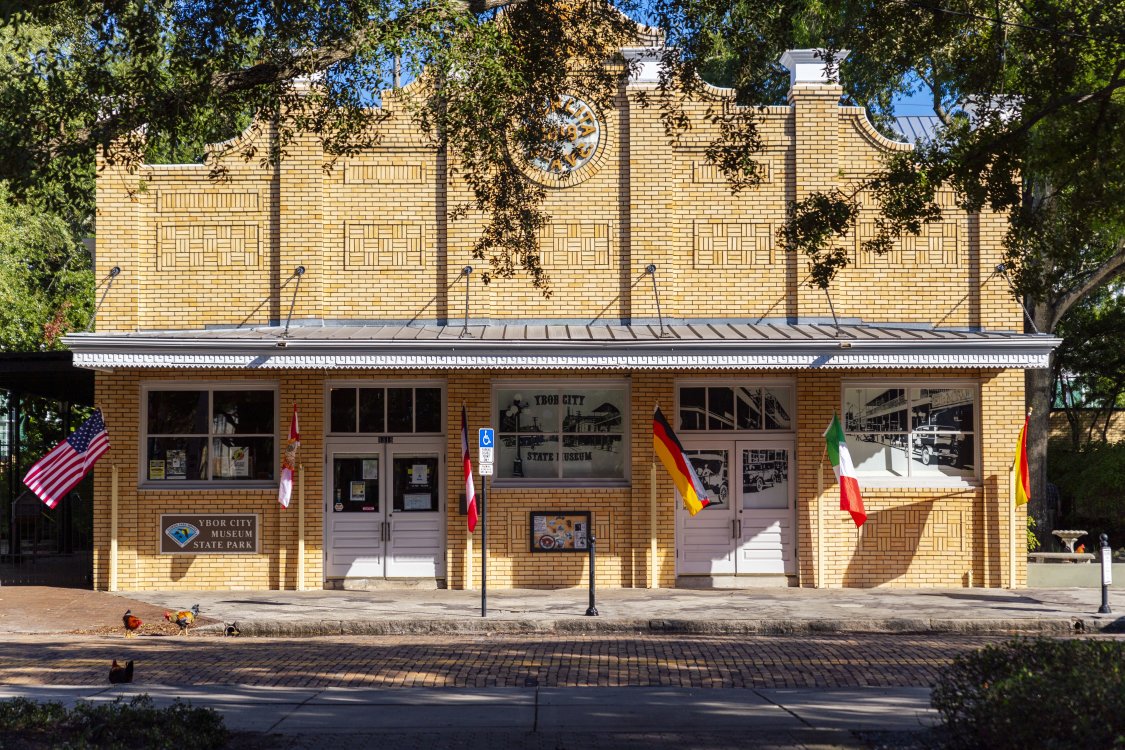 Shops and restaurants along 7th Ave.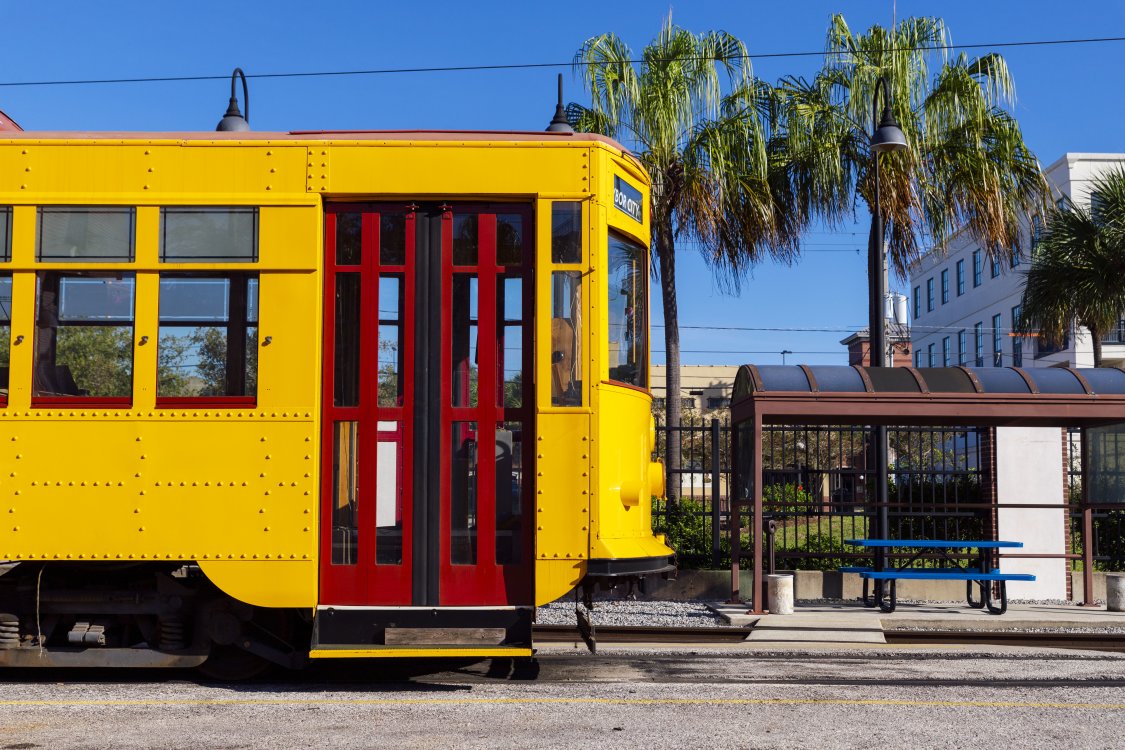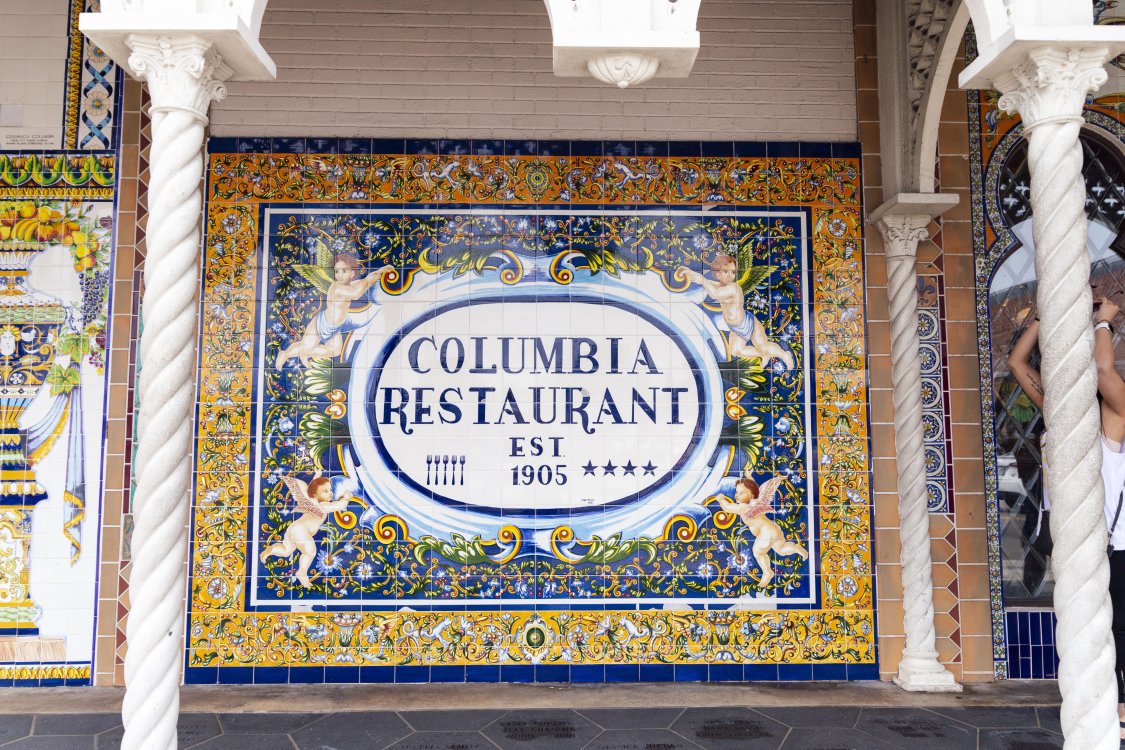 Columbia Restaurant entrance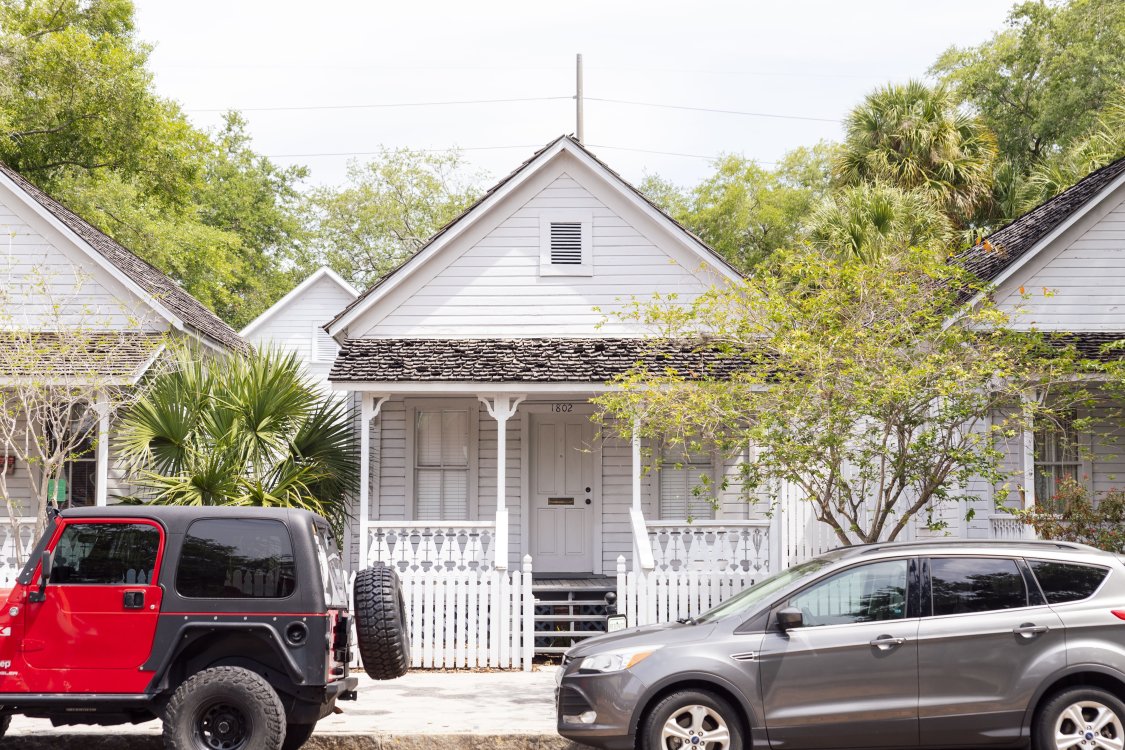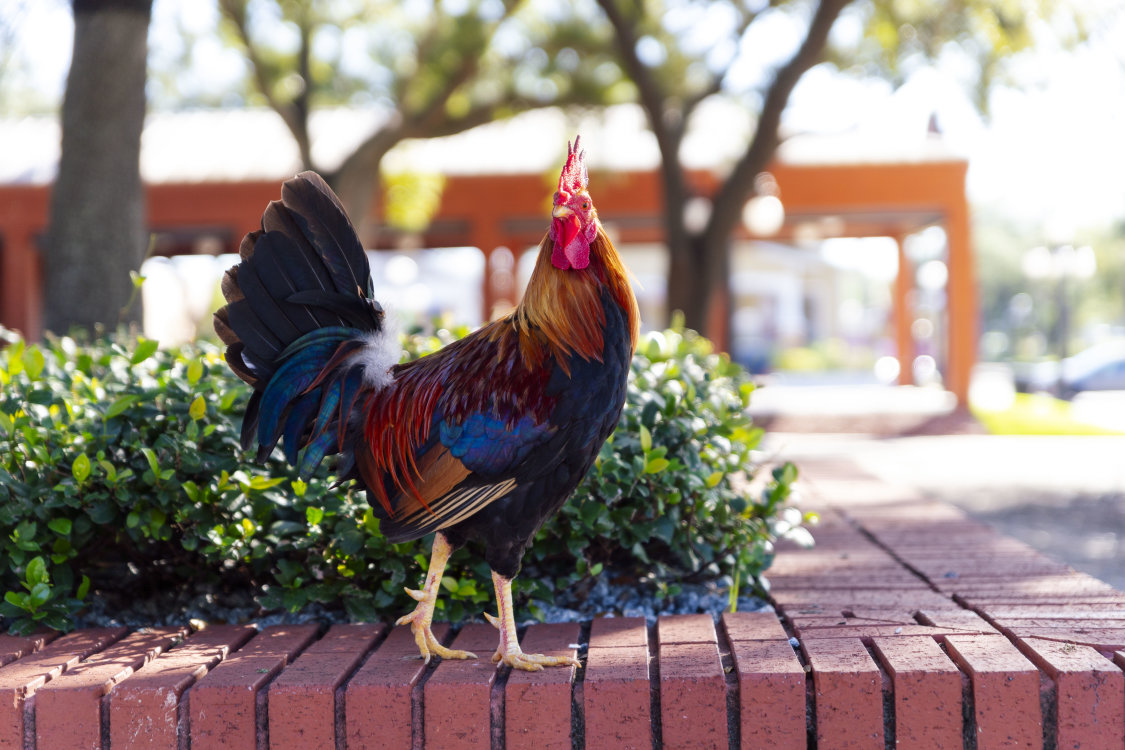 Ybor City's protected roosters/ chickens
Drop in at Florida's oldest restaurant, the Columbia, for a world famous Cuban sandwich. Based on the Cuban "mixto," the tradition Cuban sandwich was invented at Ybor City's El Pasaje hotel at the urging of Vicente Martinez Ybor to feed his workers. The tradition recipe includes pork, ham, Swiss cheese, salami, mustard and pickles and embodies Ybor City's multi-layered immigrant community at the time.
El Circulo Cubano building, at 9th Avenue and 15th Street, is a monument to the thousands of Cubans who helped build Ybor City and Tampa Bay. The century-old building was one of five built by Ybor City's major ethnic groups to house mutual-aid societies. The clubs were centers of daily life for Ybor City's immigrants and their families.
Vicente Martinez Ybor's original factory still stands, a testament to the man and his influence on the community. The cast iron front steps include a marker commemorating Martí's speech there in 1893.