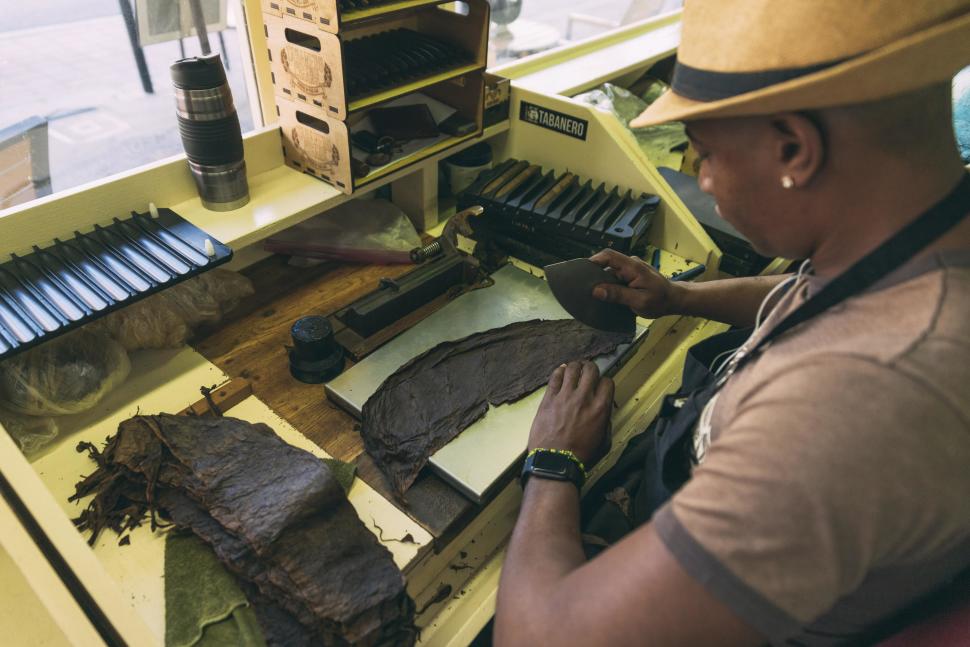 Few things are as deeply rooted in Tampa Bay as the humble cigar.
Since Cuban cigar baron Don Vicente Martinez Ybor opened his first factory here in 1886, hand-rolled cigars have been a staple of Tampa history and culture.
A Tampa cigar may have even carried the secret message to start the Cuban revolution against Spain in the 1890s.
It's safe to say Tampa was literally built by cigars. Until Ybor arrived, Tampa was a tiny outpost of a few hundred people best accessed by ship. Cigars brought the railroad, thousands of new Cuban, Spanish and Italian immigrants and worldwide acclaim. Tampa Bay cigars found their way to the boardrooms of New York and the palaces of Europe.
Today, you'll still find expert Cuban rollers deftly crafting hand-made stogies in the shops along Ybor City's Seventh Avenue -- just like they have for 130 years.
Stop in and watch them work, then sample an authentic piece of Tampa Bay history, be it a Robusto, Churchill or Gran Corona. Add a cafe con leche for a true Tampa experience.
To help you along, here are a few terms to make you sounds like a native of the Cigar Capital of the World:
ANILLA 
The Cuban term for cigar band (it means "ring" in Spanish). The Spanish, who have the own way of making cigars, call it a Vitola.
CHAVETA
The semi-circular blade used to cut the leaf that forms the wrapper for the cigar
FORTALEZA
The strength of a cigar, measured from 1 to 3 degrees corresponding to the terms volado, seco and ligero.
GALERA
Spanish for "galley," it's the workshop where workers make cigars by hand.
MADURO 
Spanish for "ripe," it designates the dark reddish-brown, almost black, wrapper. (Also the name of Cigar City Brewing's darkest beer.)
PURO
The Spanish term for cigar.
TORCEDOR
A Cigar roller. Literally "twister" in Spanish.
TABAQUERO
The cigar store owner -- not the cigar maker. The two terms get confused a lot.
TOTALMENTE A MANO 
On cigar boxes, it means "completely made by hand." As opposed to "hecho a mano," which can mean machines played some role. "Envuelto a Mano" means the cigars were packed by hand.