CATCH SOME (SUN) RAYS
THE GREAT OUTDOORS
Tampa Bay has some of Florida's best city adventures, but it's also home to amazing outdoor experiences just minutes from downtown's glittering towers. Paddling, bird-watching, animal interactions -- they're all waiting for you to discover when you unlock Tampa Bay.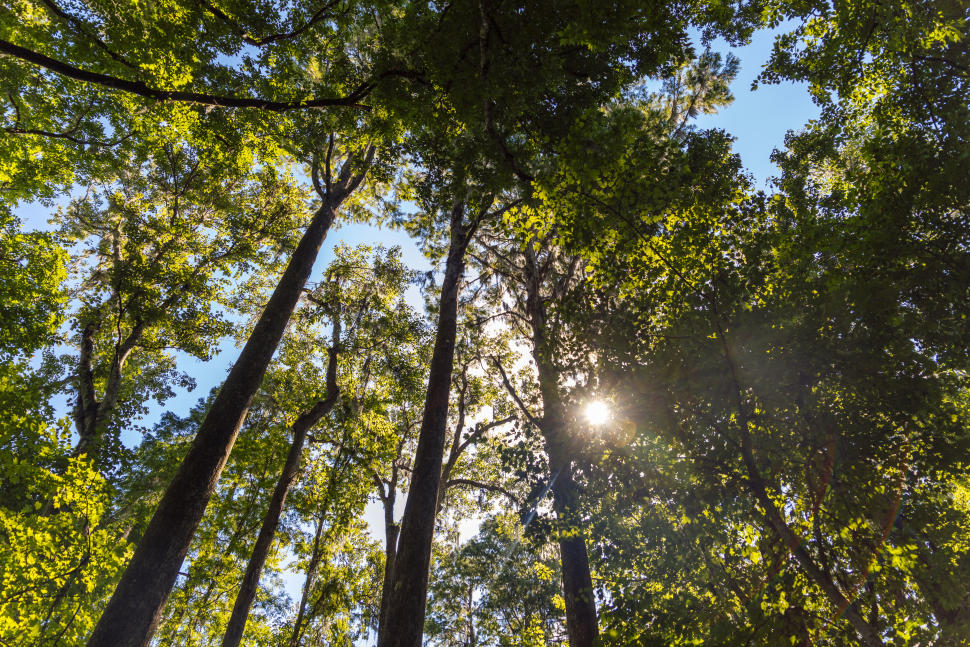 A River Runs Through
Paddle Into The Past
Located in downtown Tampa, Urban Kai Stand Up Paddle Board Shop offers a wide range of SUP equipment, training, private lessons, and adventure tours for you to get to know Tampa Bay from a different viewpoint. 
Journey upstream and slip silently through ancient cypress forests on a Canoe Escape along the wild upper reaches of the Hillsborough River. The same river that carries pleasure boats through the heart of downtown is a very different place a few miles upstream. There, in the dappled shade of towering trees, you can get in touch with the true Old Florida. Cast a line for a fish, spot migrating birds flitting among the leafy treetops, snap shots of basking turtles and dozing alligators.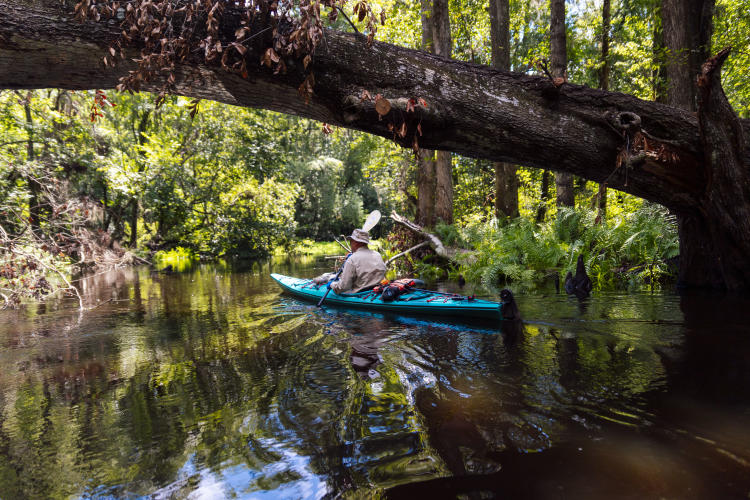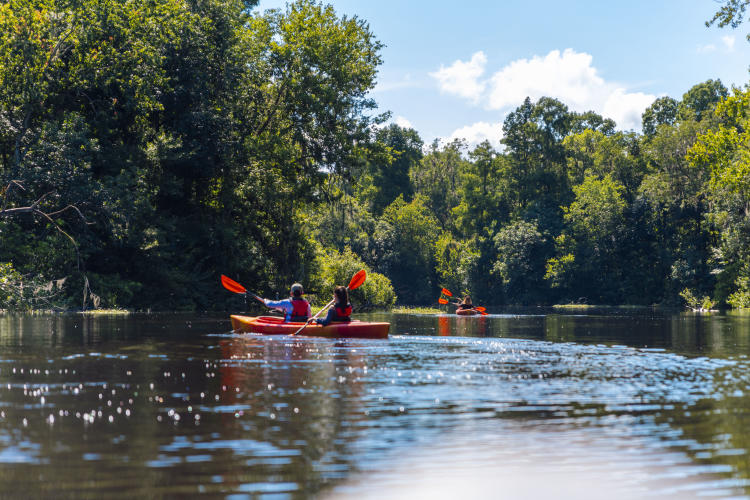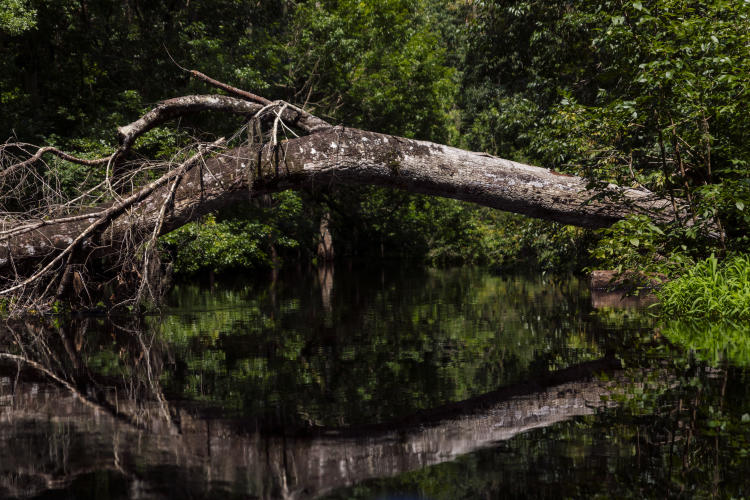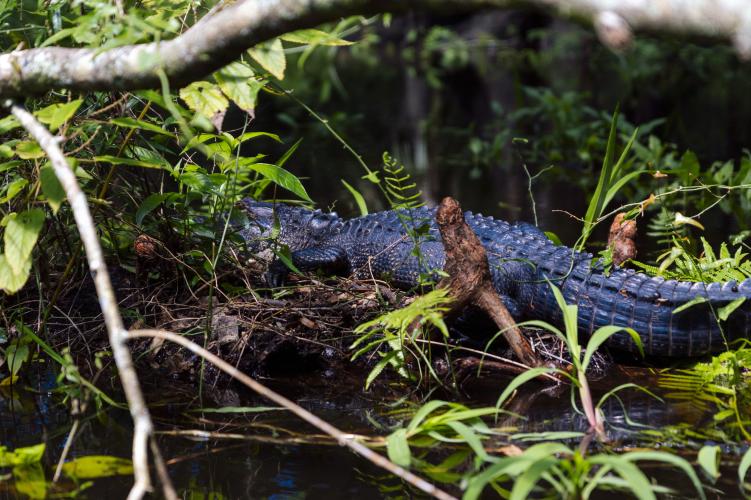 Where the Wild Things Are
Walk in the Woods
Explore nature along the paths and boardwalks of major parks just minutes from the excitement of the city. Canoe Florida's only Class 2 rapids at Hillsborough River State Park (a big deal in a place that's pretty flat). Tackle challenging single-track on a mountain bike or in your trail runners at Alafia River State Park, which was built on a reclaimed phosphate mine. Flatwoods Conservation Park is a wild oasis surround by suburbia, with extensive bike and running trails. Lettuce Lake Park offers canoeing along the Hillsborough River as well as a boardwalk and tower for spotting wildlife.

Lend a helping hand
Keep Tampa Bay Beautiful
Leave things better than you found them by volunteering some time with one of our many environmental organizations, such as Keep Tampa Bay Beautiful, Tampa Bay Waterkeeper, or the Tampa Bay chapter of the Sierra Club. These and other groups welcome volunteers and regularly organize clean-ups and other project to improve the local environment.
You can also do your own part by making sure litter -- especially plastic -- goes into the trash instead into the bay. Our beautiful aquatic environment deserves the attention.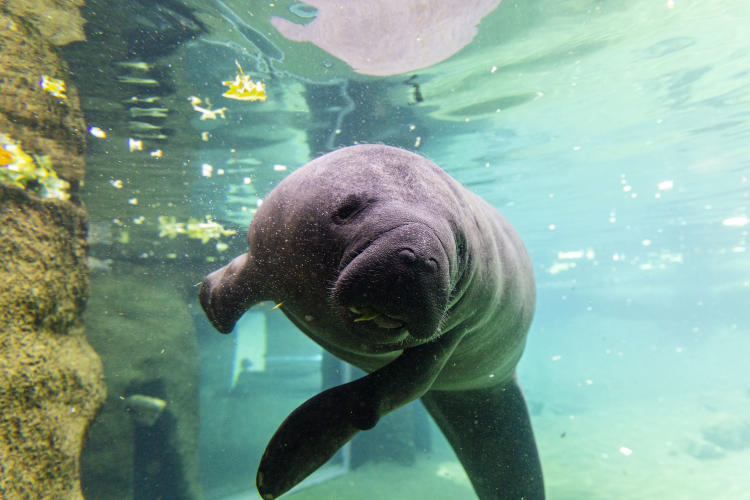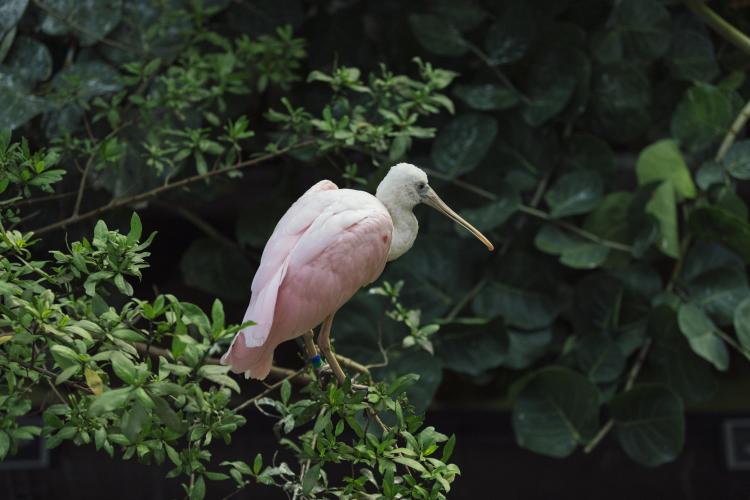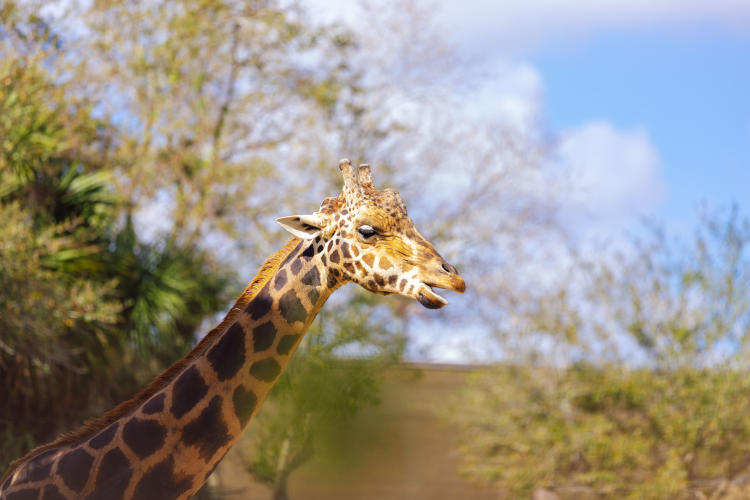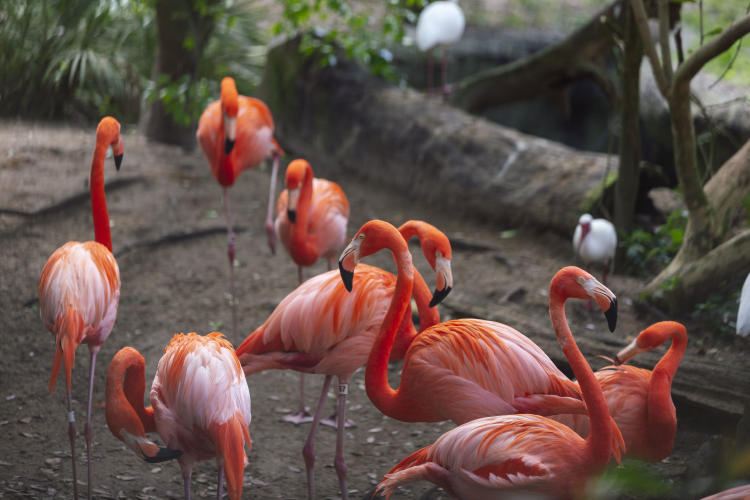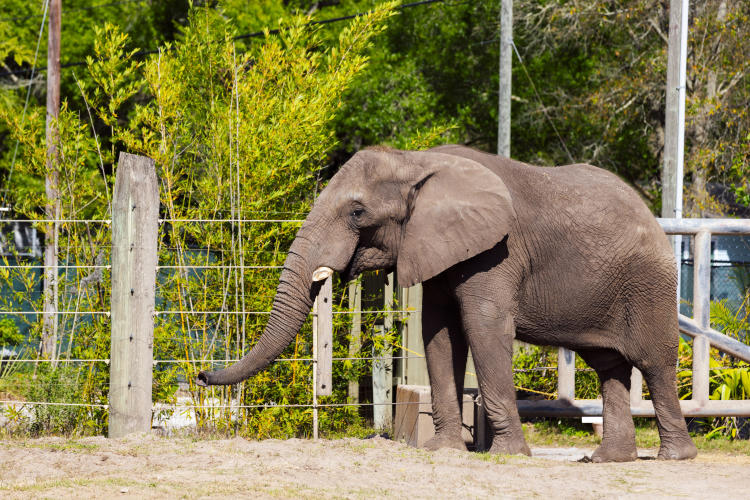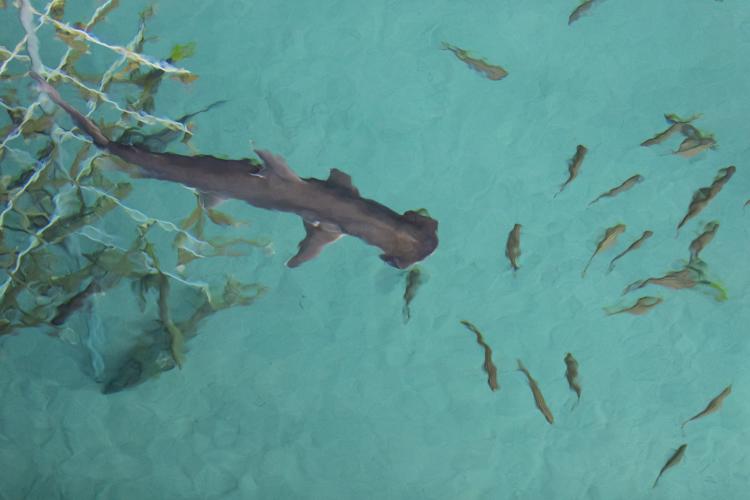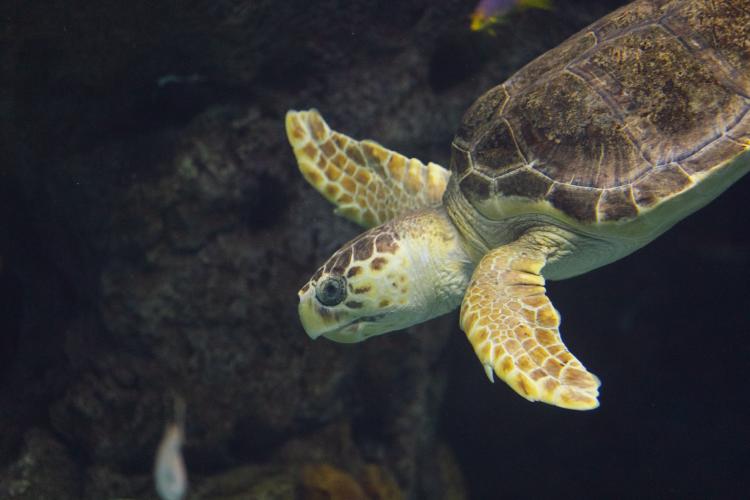 Support Conservation
Meet the Manatees
Maybe your idea of roughing it is room service and a cozy robe. We hear you. You can still get in touch with Mother Nature on your own terms at The Florida Aquarium, ZooTampa at Lowry Park, and Busch Gardens® Tampa Bay.
The Florida Aquarium invests in the preservation of sharks and injured sea turtles, as well as breeding coral to replace wild coral disappearing from Florida's coast. You can even support their shark efforts when you order a Sand Tiger Stout by Coppertail Brewing.
ZooTampa has the country's only non-profit hospital to treat injured West Indian manatees and return them to the wild.
Busch Gardens® Tampa Bay is a leader in international efforts to preserve threatened and endangered species in the wild.
 By visiting each, you'll be supporting their work behind the scenes to conserve and preserve endangered species and other wildlife.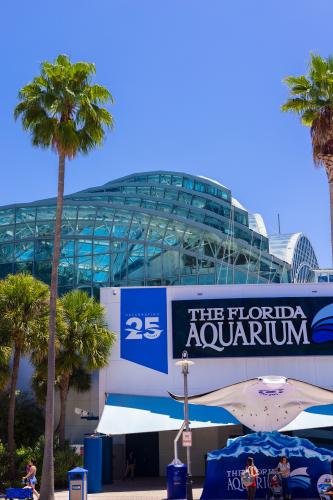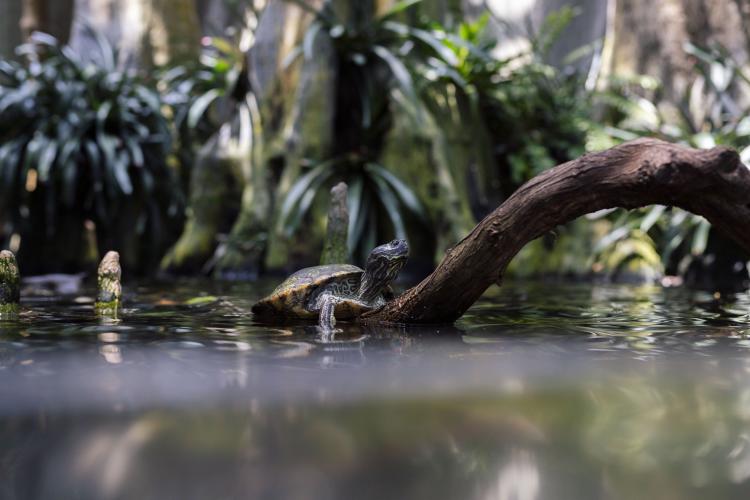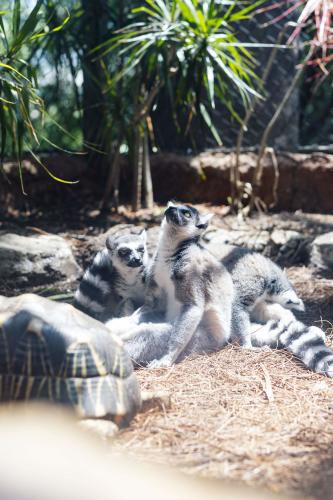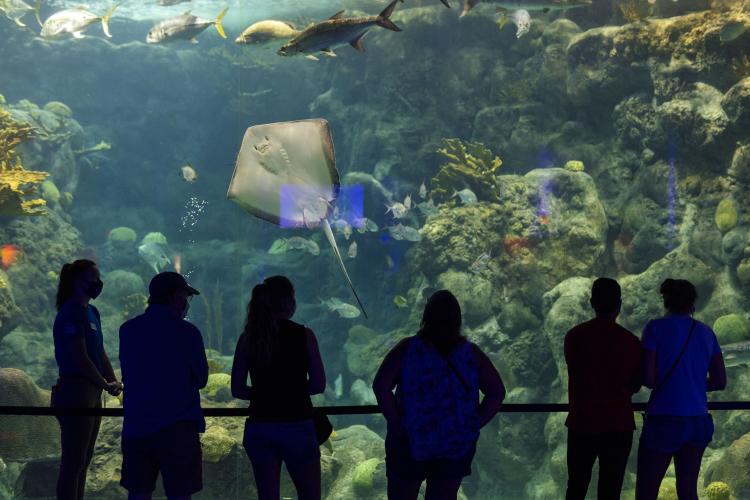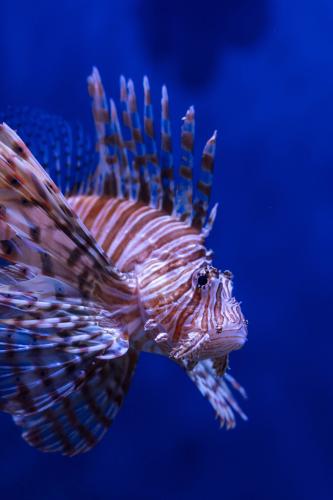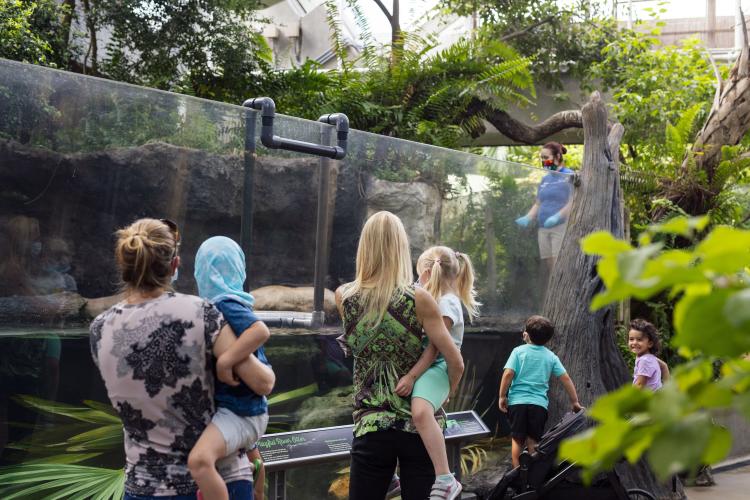 Saving the Reefs
The Florida Aquarium
Start in Wetlands Trail with its mangrove forest and large aviary with free flying birds. See river otters, alligators, sea turtles, stingrays, wondrous leafy sea dragons, reef fish, eels, sharks and more throughout the aquarium! Discover the "Journey to Madagascar" which features animals endemic to that unique island such as ring tailed lemurs and hissing cockroaches. Enjoy three touch pools: stingrays, moon jellies, and animals with no bones. 
The Florida Aquarium enables you to get up close to many of Florida's aquatic and terrestrial animals and ecosystems, as well as others from around the world. More than a must-see attraction, the aquarium is working to protect and restore our blue planet on many conservation fronts, including research and rescue efforts that help restore Florida's sea turtle and coral populations (recently featured on CNN) and to ensure that sharks continue to swim our seas.
High-flying
Empower Adventure
Awaken your spirit of adventure on a 2.5 hour guided zip line experience where you'll encounter over 3,000′ of zip line and highly-acclaimed aerial challenges. You'll enjoy a bird's eye view of the beautiful open waters of Tampa Bay, local wildlife, and everything Mobbly Bayou Wilderness Preserve has to offer.