Visit Tampa Bay Reports Another Historic Month with April Collections Reaching Over $7 Million
May 5, 2022 by PR@VisitTampaBay.com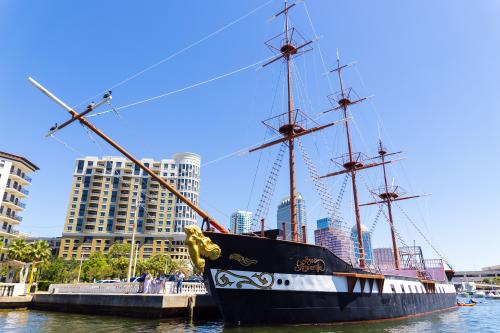 Tampa, FL (May 5, 2022)- Visit Tampa Bay reports another historic first as April's TDT collections surpassed $7 million. Following on from the first $5 million month in February and first $6 million month in March, the impressive growth in hotel revenue and growing popularity among visitors underlines that tourism continues to be a major economic driver in Hillsborough County.
April's tourist development tax reflects March collections totaling $7,004,093, a 62.4% increase compared to the 2019 fiscal year setting another new benchmark for Tampa Bay. This takes the TDT collections for the first seven months of the 2022 fiscal year to $33,516,876, a 39.2% increase over the same period in fiscal year 2020 and an 89.5% increase compared to the 2021 fiscal year. Hotel occupancy for April came in as high as 95.8%, with Visit Tampa Bay expecting April hotel revenue to exceed previous numbers.
"Hillsborough County's tourism momentum continues to hold strong as we head into the summer months," says Santiago C. Corrada, President and CEO of Visit Tampa Bay. "As one of Florida's leading travel destinations for visitors across the globe, Tampa Bay's outstanding visitation records are a direct reflection of the determination of our partners, stakeholders, and community that strive to achieve significant economic impact in Tampa Bay. To pass the $5 million threshold, then the $6 million and now to reach $7 million is an incredible achievement."
---
ABOUT VISIT TAMPA BAY
The heart of Florida's Gulf Coast beats in Tampa Bay. Visit Tampa Bay encourages adventurous travelers to unlock sun, fun and culture in Florida's most diverse travel destination. As a not-for-profit corporation certified by Destinations International's Destination Marketing Accreditation Program (DMAP), we work with hundreds of partners to tell the world the story of Tampa Bay. Treasure awaits.