Visit Tampa Bay Launches Information Hub for Restaurant Take-out Services
March 20, 2020 by PR@VisitTampaBay.com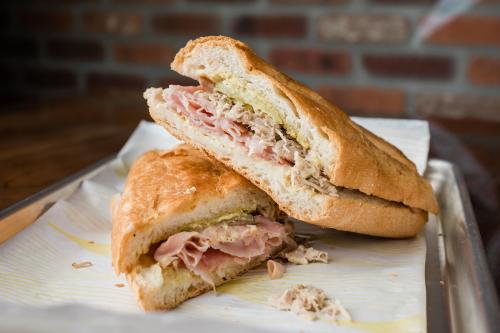 Restaurant List Curated in Partnership with Dining at a Distance™
TAMPA, Fla., (March 20, 2020) – As a result of COVID-19 and its relentless effects on the hospitality industry, particularly in this case our restaurants, Visit Tampa Bay has partnered with Dining at a Distance™ to provide a live hub of establishments that are still open for business via take-out or delivery service.
The hub is now live at Visit Tampa Bay.com, where restaurant partners can submit their updated hours, service type, delivery providers and contact information. The list includes a wide range of Tampa favorites, including casual eateries like Gallito and Goody Goody™, and even more upscale establishments like Bern's Steak House and Élevage at the Epicurean Hotel.
"Tampa Bay's culinary community is woven into the fabric of who we are as a destination," says Santiago C. Corrada, president and CEO of Visit Tampa Bay. "These establishments, many of which are small businesses, have helped make Tampa Bay one of the most well-respected food cities in the nation and we are committed to helping them stay afloat during this time of uncertainty."
 Dining at a Distance™ was developed in response to the crisis created by COVID-19, wreaking havoc on the hospitality community. The site welcomes cities across the country to help curate a list of restaurants that are still open for business, but under circumstances recommended by the CDC.
#
About Visit Tampa Bay
The hip, urban heart of Florida's Gulf coast beats in Tampa Bay. Visit Tampa Bay encourages adventurous travelers to unlock our trove of unique treasures. We are a not-for-profit corporation that works with more than 800 partners to tell the world the story of Florida's most diverse destination. Treasure awaits.