Visit Tampa Bay Launches First-Of-Its-Kind 3D Interactive Map
August 30, 2021 by PR@VisitTampaBay.com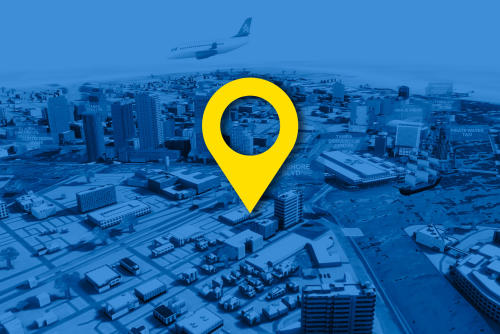 TAMPA, FL (Aug. 30, 2020) – Utilizing cutting-edge game technology, Visit Tampa Bay launches its brand-new interactive map featuring custom stylized 3D models of downtown. The platform, designed by the Tampa Bay-based Imerza, allows users to navigate through nearly 1,700 buildings, landmarks, and the most popular sites in downtown Tampa. 
"We are always looking for ways to visually represent how vibrant Tampa Bay is to the leisure and business traveler," says Santiago C. Corrada, president and CEO of Visit Tampa Bay. "The platform will primarily be utilized as a tool to show meeting and convention planners the proximity and scale of Tampa Bay, but it can also be used by consumers to understand the scope, walkability, and offerings of downtown."
Over half a million polygons are rendered in real time on the platform, which is housed on VisitTampaBay.com. Landmarks featured include the Tampa Convention Center, Tampa Riverwalk, Tampa Theatre, Sparkman Wharf, Tampa Museum of Art and Glazer Children's Museum, among others. Each location allows users to tap and learn more about its offerings. 
Backed by the likes of Water Street Tampa and Armature Works, this marks the first partnership between Imerza and a destination marketing organization.
"Imerza is excited to work with tech savvy groups such as Visit Tampa Bay who realize the need for connecting with visitors in new, immersive, and more engaging ways. It's great to see Visit Tampa Bay leading the pack in this," says Dorian Vee, co-founder and CTO of Imerza.
Visit Tampa Bay expects to further expand its digital footprint and use the interactive platform as a sales and marketing tool as it continues to bring economic impact to Hillsborough County through tourism.
---
ABOUT VISIT TAMPA BAY
The heart of Florida's Gulf Coast beats in Tampa Bay. Visit Tampa Bay encourages adventurous travelers to unlock sun, fun and culture in Florida's most diverse travel destination. As a not-for-profit corporation certified by Destinations International's Destination Marketing Accreditation Program (DMAP), we work with hundreds of partners to tell the world the story of Tampa Bay. Treasure awaits.