Visit Tampa Bay and Visit St. Pete / Clearwater Celebrate National Travel and Tourism Week
April 30, 2021 by PR@VisitTampaBay.com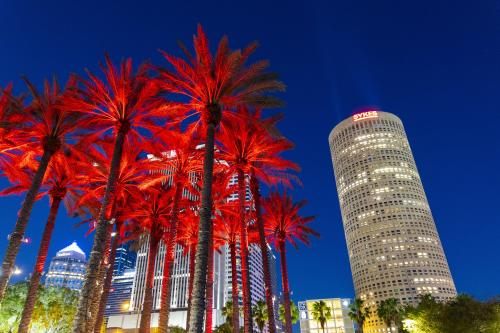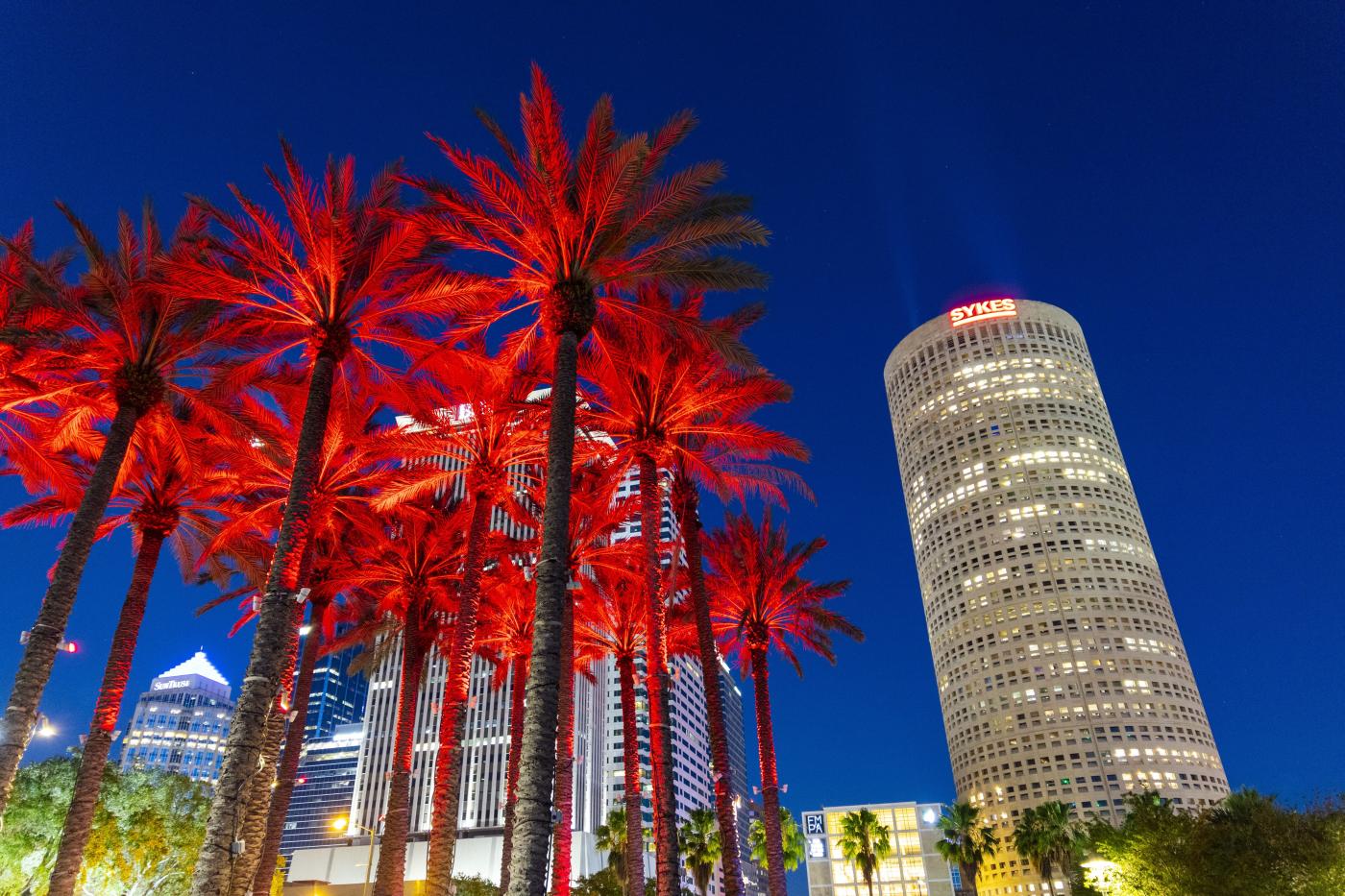 ST. PETE/CLEARWATER, FL (April 30, 2021) – In association with U.S. Travel Association, Visit Tampa Bay and Visit St. Pete/Clearwater celebrate the Power of Travel with destinations across the country during this year's "National Travel and Tourism Week," Sunday, May 2-8.
"As we continue toward tourism recovery, we recognize that our progress is thanks to the hundreds of partners and thousands of frontline peers who dedicate their efforts to tourism and hospitality," says Santiago C. Corrada, president and CEO of Visit Tampa Bay. "This week is not only about celebrating the recovery wins thus far, but more about celebrating the people and places who make Tampa Bay a safe and memorable destination for visitors around the world."
"It's never been more important to emphasize the No. 1 employer in Pinellas County, tourism," says Steve Hayes, President and CEO of Visit St. Pete/Clearwater. "National Travel and Tourism Week is a celebration and reminder of the constant recognition frontline workers in hotels, attractions and all tourism entities deserve year-round." 
The week will bring together not only industry peers within Hillsborough and Pinellas County, but also across the Bay as Visit Tampa Bay and Visit St. Pete/Clearwater once again unite to support tourism in the Bay Area as a region through the following events:
SUNDAY, MAY 2: 
Regional Red Lighting Demonstration
Visit Tampa Bay and Visit St. Pete/Clearwater kickoff the week and unite as a region on Sunday, May 2 with a regional lighting demonstration. Landmarks on both sides of the Bay will rally in support and light up in red, the official color of National Travel and Tourism Week.
Landmarks participating in the lighting include:
City of Tampa
Tampa International Airport
Busch Gardens® Tampa Bay
ZooTampa at Lowry Park
The Florida Aquarium
Tampa Bay Buccaneers
Tampa Riverwalk
Sparkman Wharf
David A. Straz, Jr. Center for the Performing Arts
Sunshine Skyway Bridge (Wednesday)
The James Museum
St. Pete Pier
Tropicana Field (8:30-10:30 p.m. Sunday)
The Birchwood
The Dali Museum
Mahaffey Theatre
Museum of Fine Arts St. Pete
Pier 60
TUESDAY, MAY 4: 
'Pineapple Cup' Battle of the Bay Shuffleboard Tournament 
Both sides of the Bay will battle it out as Visit Tampa Bay and Visit St. Pete/Clearwater come together for some friendly competition at the inaugural Pineapple Cup on May 4 at the St. Petersburg Shuffleboard Club.      
As part of the weeklong commemoration, Visit Tampa Bay and Visit St. Pete/Clearwater's individual schedule of activities include:
Proclamations
In recognition and support of tourism and hospitality, the City of Tampa and Hillsborough County Board of County Commissioners will also proclaim May 2 through 8 as "Tampa Bay Tourism Week". 
Partner Appreciation Visits
Visit Tampa Bay team members will take part in new partner outreach initiative by visiting dozens of partners with small tokens of appreciation throughout the week. 
Bern Laxer Awards for Excellence
Visit Tampa Bay will bring back its Bern Laxer Awards for Excellence and honor nominated individuals as tourism champions for their efforts in ensuring visitors have a memorable experience in the destination. 
Tee Off for Tourism
Tee Off for Tourism, presented by Visit Tampa Bay and Hillsborough County's Hotel Motel Association (HCHMA), also returns at Saddlebrook Resort. A portion of the proceeds from the popular golf tournament will fund scholarships for Hillsborough County students enrolled in Hospitality and Culinary Arts programs. 
Tampa Bay Beaches Tourism Luncheon
On Wednesday, May 5, Visit St. Pete/Clearwater President and CEO Steve Hayes is speaking at the annual Tampa Bay Beaches Luncheon alongside U.S. Travel's Roger Dow and VISIT FLORIDA's Dana Young.
Strategic Plan Webinar
Join Visit St. Pete/Clearwater and HCP Associates on Thursday, May 6 at 3 PM as we share our plans for the development of a 5-year strategic plan, including how you as part of the St. Pete/Clearwater tourism community can take part in shaping the priorities and future of our organization. REGISTER HERE.
Travel Rally
Visit St. Pete/Clearwater culminates the week with a travel rally at St. Pete-Clearwater International Airport (PIE) on Friday, May 7 with chamber partners greeting passengers and celebrating tourism's place in our community.
---
ABOUT VISIT TAMPA BAY
The heart of Florida's Gulf Coast beats in Tampa Bay. Visit Tampa Bay encourages adventurous travelers to unlock sun, fun and culture in Florida's most diverse travel destination. As a not-for-profit corporation certified by Destinations International's Destination Marketing Accreditation Program (DMAP), we work with hundreds of partners to tell the world the story of Tampa Bay. Treasure awaits.
ABOUT VISIT ST. PETE/CLEARWATER
World-class beaches and 24 dynamic communities packed with culture and adventure await in St. Pete/Clearwater, the jewel of Florida's Gulf coast, only 90 miles west from Orlando. Situated on a sun-drenched peninsula separating the Gulf of Mexico from Tampa Bay, the area has received more than 30 awards in the past decade for its pristine white-sand beaches, including two St. Pete/Clearwater in the Top 10 on TripAdvisor's 2021 Best Beaches in the U.S. – No. 1, St. Pete Beach and No. 9, Madeira Beach. Culture shines here too, from institutions like St. Pete's Dalí Museum, housing the largest collection of the famed surrealist's works outside Spain, to a burgeoning street art scene that's drawing international acclaim. The vibe is alive in St. Pete/Clearwater. Start planning your next vacation at VisitStPeteClearwater.com. #LiveAmplified