Tourism Recovery Ahead of Schedule in Hillsborough County
April 23, 2021 by PR@VisitTampaBay.com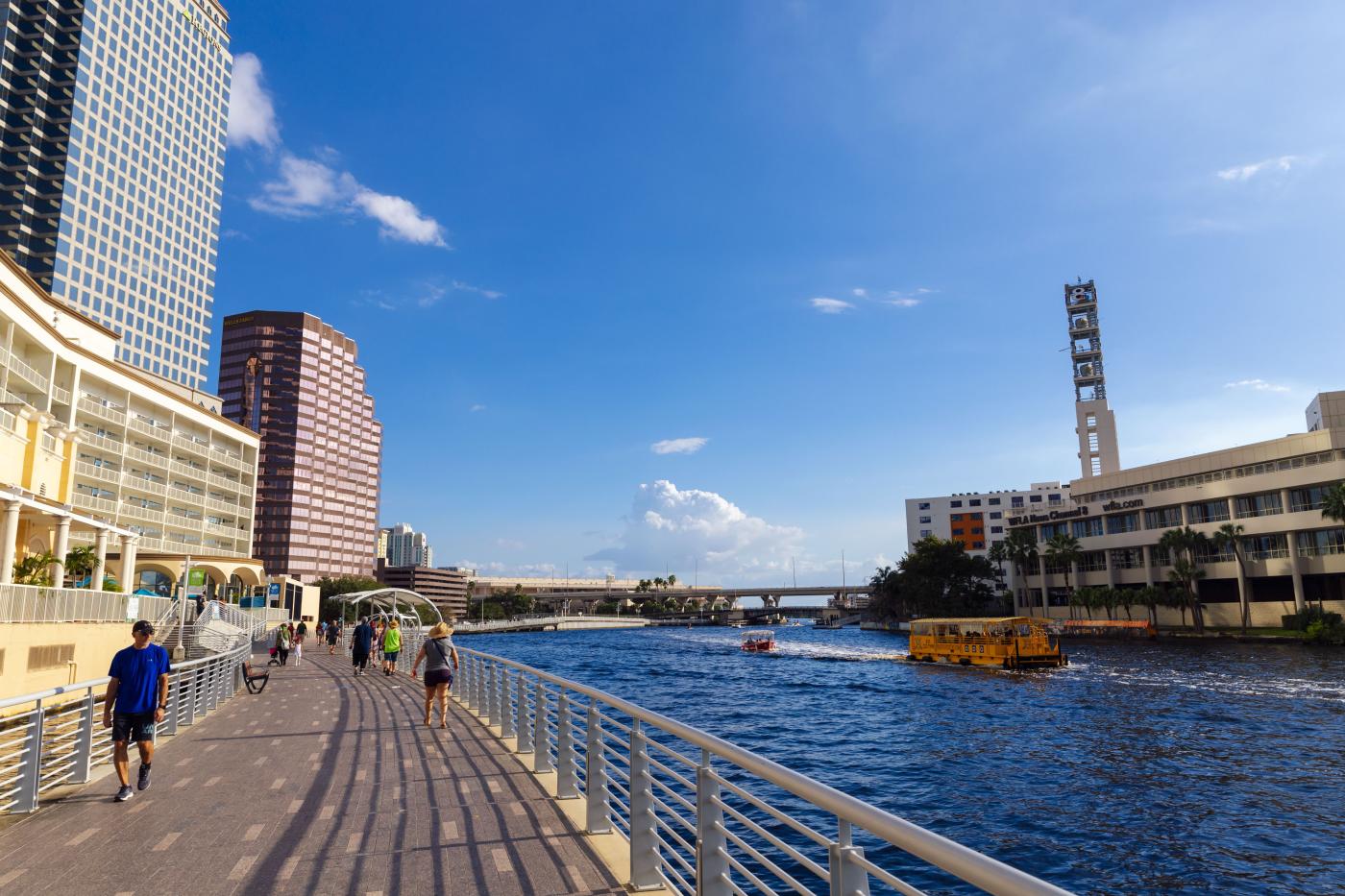 TAMPA, FL (April 23, 2021) – Visit Tampa Bay reports encouraging signs of tourism recovery as select weeks in 2021 outperform record-breaking 2019 occupancy. Despite exponential growth in hotel inventory, the second week of April averaged 74.3% occupancy compared to 71.6% in 2019 (+2.7%). 
Major events like Wrestlemania 37 in early April, in addition to Spring Break and the return of meetings, helped propel recovery ahead of schedule. The most recent monthly report for March showed hotel occupancy at 70.2%, a 40% increase versus prior year, and RevPAR up 19%. 
"March was a turning point for Tampa Bay tourism where we started to see substantial increases over a challenging prior year," says Santiago C. Corrada, president and CEO of Visit Tampa Bay. "It's refreshing to see our data continue to improve into April and in some cases outperform select weeks in a record-breaking 2019 despite more hotel inventory. This just speaks to our hard work of retaining, relocating and rebooking meetings, and the success of our leisure-focused advertising campaign."
Visit Tampa Bay continues marketing the destination to targeted domestic markets, bringing in nearly 276,220 incremental hotel bookings totaling $41,402,702 in revenue. The Convention Sales team has secured new-in-year meetings as result of proactive outreach, innovative grants and openness to hosting relocated meetings. 
Tourist development collections sprung forward in March, totaling $3,942,835, a 19.63% decrease over the previous record for March, set in the previous year. This takes tourist development collections for the first six months of the fiscal year to $13,807,848, a 36.11% decrease over the same period in the previous year. The deficit gap continues to narrow. 
With Florida ranked No. 1 in 2021 for travel-related Google searches, Tampa Bay remains a desirable destination for visitors with recently opened hotels, restaurants and attractions.
---
ABOUT VISIT TAMPA BAY
The heart of Florida's Gulf Coast beats in Tampa Bay. Visit Tampa Bay encourages adventurous travelers to unlock sun, fun and culture in Florida's most diverse travel destination. As a not-for-profit corporation certified by Destinations International's Destination Marketing Accreditation Program (DMAP), we work with hundreds of partners to tell the world the story of Tampa Bay. Treasure awaits.