Super Bowl LV Weekend Brings Hillsborough County Hotel Occupancy to 92%
February 18, 2021 by PR@VisitTampaBay.com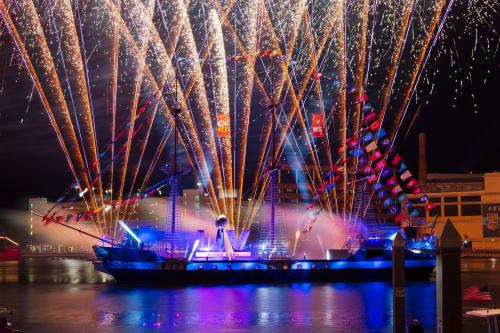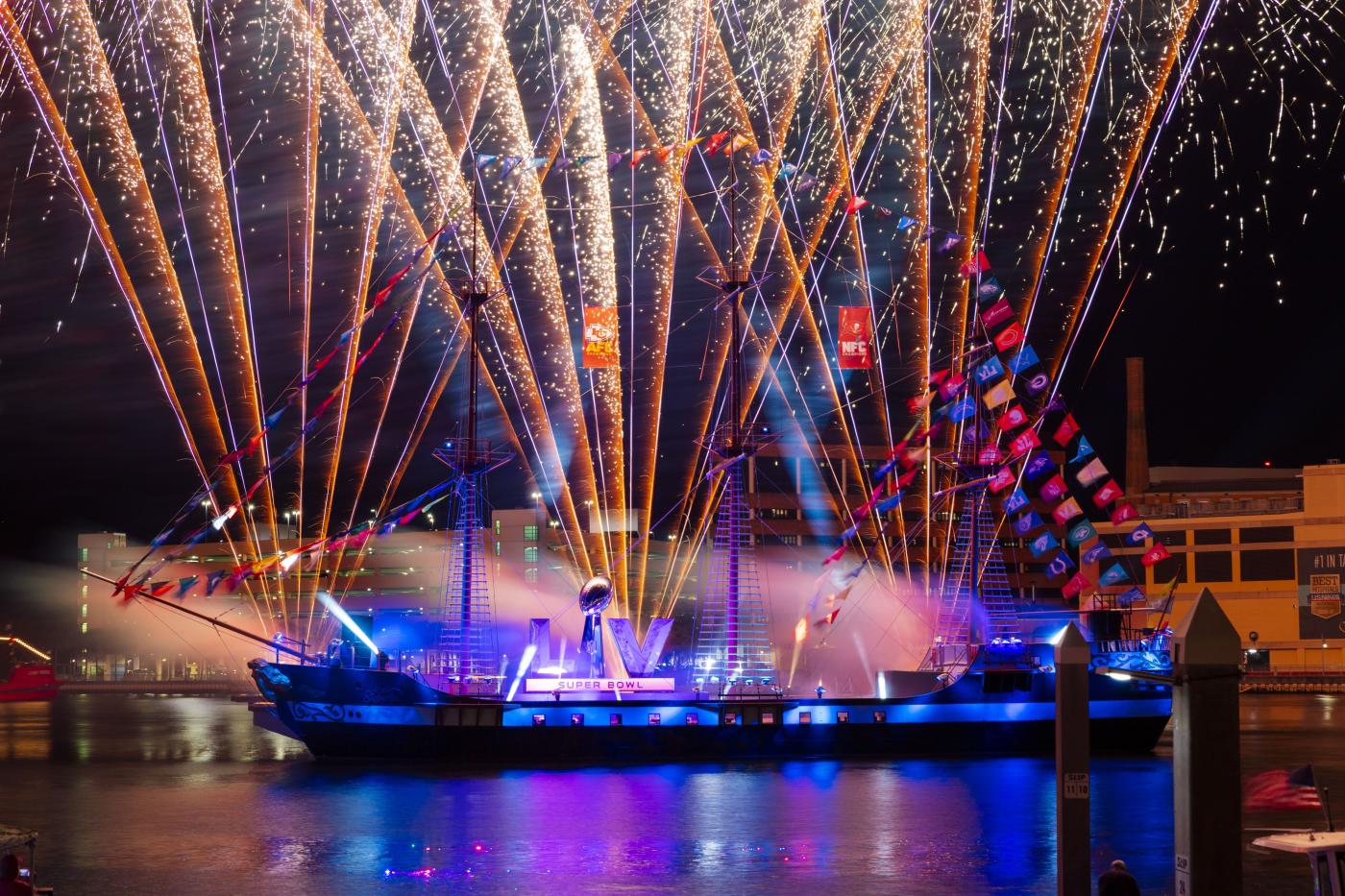 TAMPA, FL (Feb. 18, 2021) – According to Smith Travel Research, Inc. (STR, Inc.), hotel occupancy reached 92.1% (93.8% on Saturday and 90.4% on Super Bowl Sunday) for the weekend of Super Bowl LV. The historic game in which Tampa Bay hosted, played and won during a pandemic, outperformed the destination's previous 2009 Super Bowl weekend, which totaled 84.7% occupancy over the same period. 
Hotel revenue for the weekend totaled $14,291,224 an increase of 166% over the same dates last February. As a reminder, the month of February 2020 was the second-best hotel revenue month in the history of Hillsborough County.
"This preliminary data highlights only the impact to the hotel industry and not the whole economic impact, but it does speak to the hard work and resilience of this destination and all of those partners involved," says Santiago C. Corrada, president and CEO of Visit Tampa Bay. "We were handed several unique challenges, but our community came together and ultimately proved that even with more hotel inventory, a hometown team and a pandemic, this destination was poised to host one of the most memorable, impactful games at a critical time in our history. We couldn't be prouder of how our community rallied to pull this off."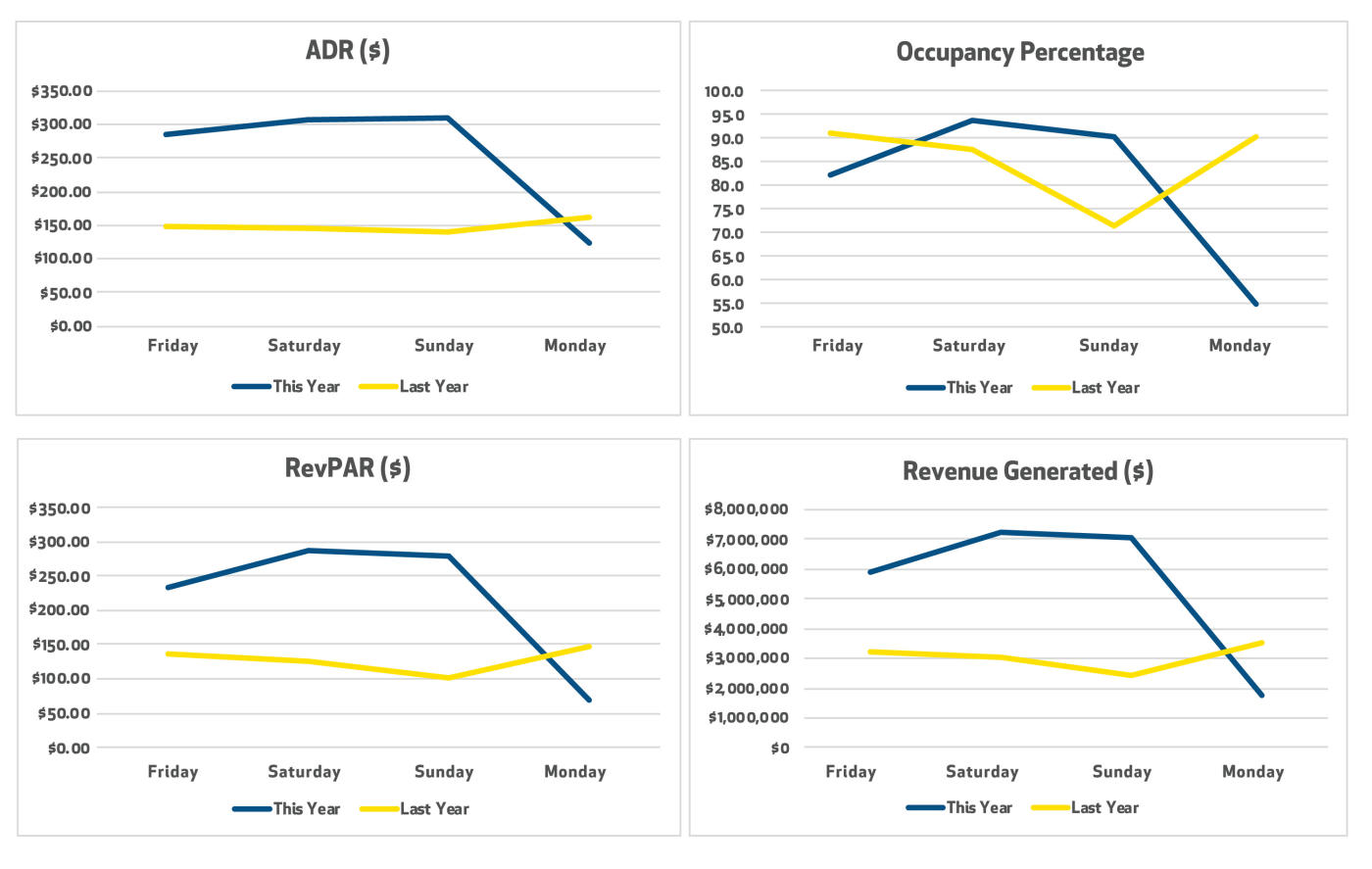 Visit Tampa Bay worked hand in glove with the City of Tampa, Hillsborough County and the Tampa Bay Super Bowl LV Host Committee to welcome visitors and locals safely. 
"The past year has been incredibly challenging for our local businesses and the hospitality industry, which is why the economic impact of Super Bowl LV is so meaningful," says Tampa Mayor Jane Castor. "We worked in lockstep with Visit Tampa Bay and other key stakeholders to ensure visitors could come here safely, support our local businesses, have a great time and explore all that our beautiful region has to offer. The number of rooms booked reflects the tireless efforts of those working behind the scenes—under the most difficult circumstances—to prioritize public safety while creating an unforgettable experience for local and visiting fans.
 Visit Tampa Bay research partners showed that the top markets for visitors included Orlando, Tampa/St. Petersburg, Kansas City, Miami, New York, Dallas and Atlanta as many of our residents took advantage of the opportunity to host the game.  The most visited locations over Super Bowl weekend included Julian B. Lane Park and Curtis Hixon Waterfront Park (which were both part of the Super Bowl Experience) but also Armature Works, International Plaza and Bay Street, and Seminole Hard Rock Hotel & Casino.  
"It's been a really challenging year for our tourism and hospitality community, so the timing of this Super Bowl and the impact it provided couldn't be any better," said Rob Higgins, President/CEO of the Tampa Bay Super Bowl LV Host Committee. "This is a Super Bowl when we needed it the most and it would not have been possible without Team Tampa Bay's strong partnership with the NFL as well as all of our local partners, who worked tirelessly to deliver a world-class event. Thank you to everyone who helped our hometown shine on the biggest of stages."
---
ABOUT VISIT TAMPA BAY
The heart of Florida's Gulf Coast beats in Tampa Bay. Visit Tampa Bay encourages adventurous travelers to unlock sun, fun and culture in Florida's most diverse travel destination. As a not-for-profit corporation certified by Destinations International's Destination Marketing Accreditation Program (DMAP), we work with hundreds of partners to tell the world the story of Tampa Bay. Treasure awaits.