Tampa Bay Black Heritage Festival
A 10-day cultural event, The Tampa Bay Black Heritage Festival features cultural enrichment activities, a 2-day street festival, speakers, musicians, artists, and poets. The assortment of events is an opportunity to increase awareness of African and African-American culture and history.
Things to Do & See
Average length of Stay/Tour:

Stay 4 days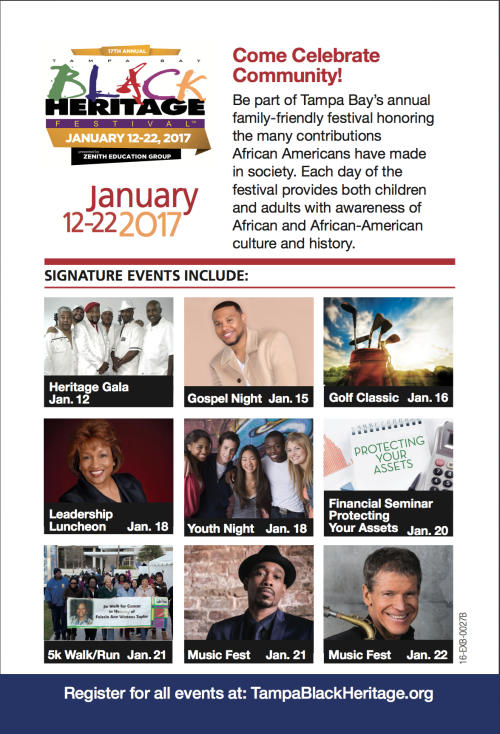 Zenith Education presents The 17th Annual Tampa Bay Black Heritage Festival, January 12-22, 2017. TBBHF is a 10-day celebration of music, arts, culture, business, and community. With over 20 events,...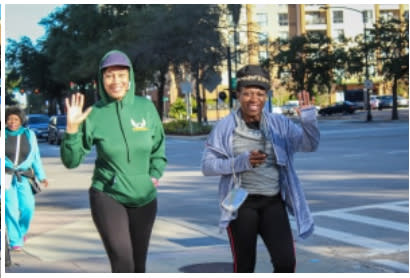 01/21/2017
The 5K Walk/Run for Health kicks off the morning of the first day of the 2-Day Music Fest and is held in honor of Mrs. Felecia Ann Wintons. She was one of the founding members of the Festival and lost...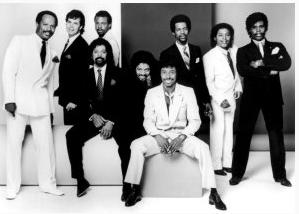 01/21/2017 - 01/22/2017
Experience Culture, Excitement, Music & Fun The 2-day weekend of events is the heart and soul of the Tampa Bay area communities. The Music Fest not only features music from national artists and...