Meet The Real Life Abuelas of Tampa Bay in A Pioneering New Streaming Series
September 12, 2022 by PR@VisitTampaBay.com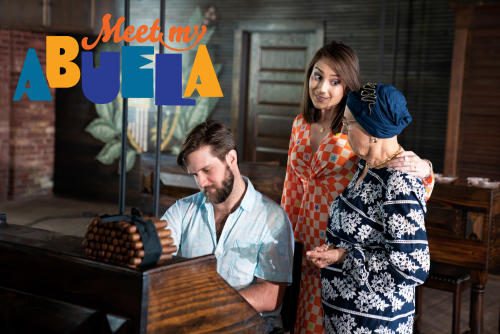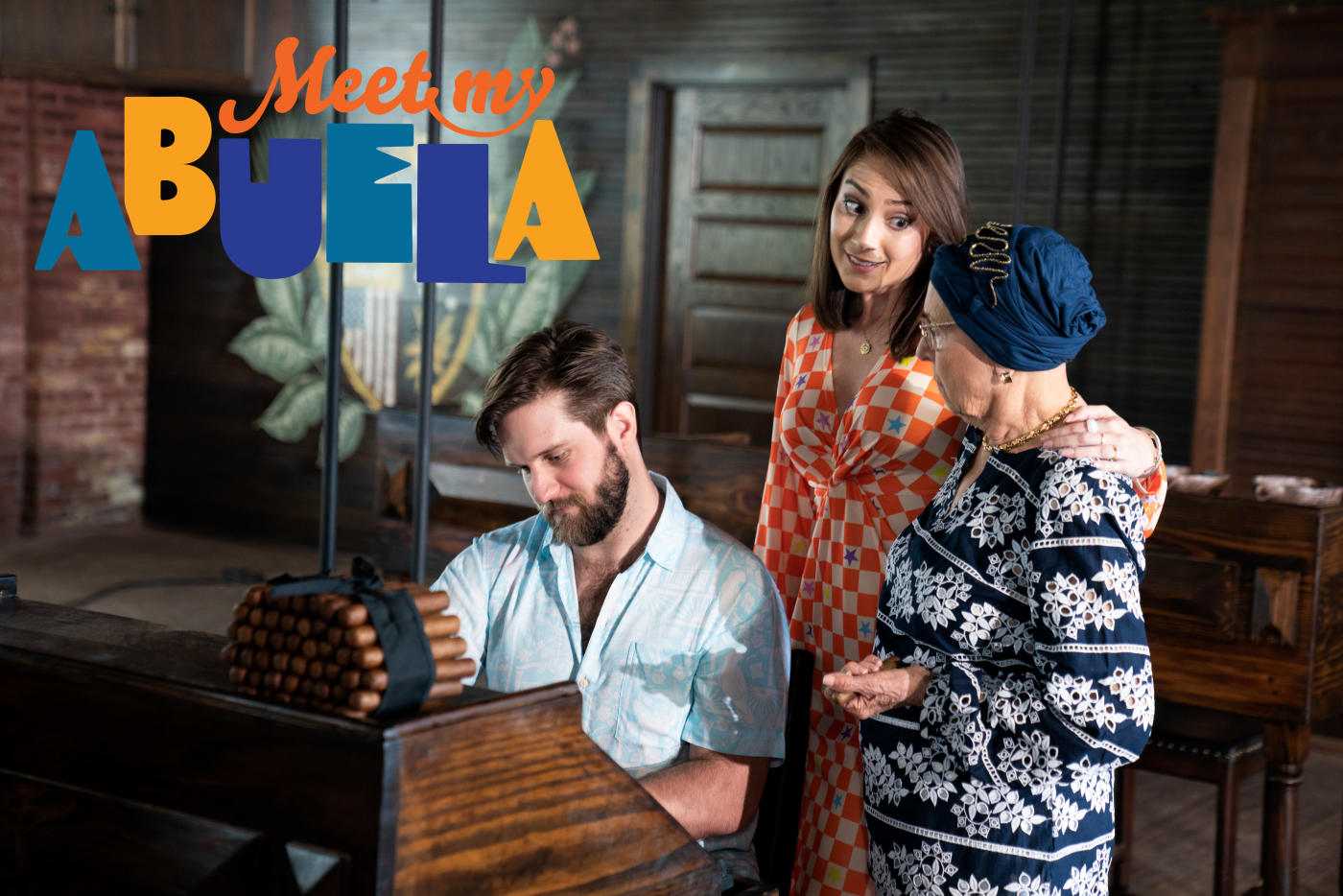 Tampa, FL (September 12, 2022) –Visit Tampa Bay, Film Tampa Bay, VISIT FLORIDA and Odyssey Studios, announce the premiere of its new unscripted reality series "Meet My Abuela" on September 15 to kickoff Hispanic Heritage Month. The unscripted series is a groundbreaking shift in tourism marketing that will highlight Tampa's historic Hispanic cultural heritage and showcase the destination to potential travelers, while uniquely and insightfully engaging the U.S. Latin market.
Mixing sugar with a little spice "Meet My Abuela" features real-life romantic scenarios in which optimistic couples must follow Hispanic tradition and receive permission from their grandmother to make their relationship official.  Set against the beautiful Tampa Bay backdrop, the cast members experience Tampa Bay's thriving culinary scene, sparkling waterfronts and vibrant culture. Viewers are immersed in the dating drama as the Abuela crashes the date to determine if the relationship sinks or swims.
"Tampa Bay's strong Latin culture is displayed and engrained in the foundation of our destination," says Santiago C. Corrada, President and CEO of Visit Tampa Bay. "Meet My Abuela'" not only exhibits the allure of Tampa Bay to the Hispanic and Latin American travelers, but it also showcases our exceptional destination as a place full of history, culinary experiences and world-class attractions."
The series layers culture and comedy into a snappy dating show spotlighting the rich Latin history of Tampa Bay. These 15-minute episodes make up a first-of-its-kind series that provides an engaging new marketing model for destination branding efforts worldwide. Streaming initially on Vix (the largest Spanish language streaming service), Vizio, XUMO and YouTube, the show takes a fresh approach in marketing to the Hispanic audience. 
Guided by recent data, Hispanic travelers accounted for 11% of overnight leisure visitors and nearly half (48%) were under the age of 35, compared to 24% of non-Hispanic visitors in Florida. The average age of Hispanic visitors is 40.6 years compared to 50.0 years for other travelers. This population is staying longer and spending more, spurring a more targeted approach to engaging them.
Impatiently waiting for the new series to drop? Click here for a sneak peek of "Meet My Abuela". Use the hashtag #MeetMyAbuela for any social media promotion.
---
ABOUT VISIT TAMPA BAY
The heart of Florida's Gulf Coast beats in Tampa Bay. Visit Tampa Bay encourages adventurous travelers to unlock sun, fun and culture in Florida's most diverse travel destination. As a not-for-profit corporation certified by Destinations International's Destination Marketing Accreditation Program (DMAP), we work with hundreds of partners to tell the world the story of Tampa Bay. Treasure awaits.
---
ABOUT VISIT FLORIDA
VISIT FLORIDA is the Sunshine State's official tourism marketing corporation and travel planning resource for visitors across the globe. As Florida's No. 1 industry, tourism was responsible for welcoming over 122 million visitors in 2021, an increase of 54 percent from 2020. VISIT FLORIDA promotes tourism through sales, advertising, promotions, public relations and visitor services programs, and serves more than 13,000 travel industry partners throughout the state. To learn more about VISIT FLORIDA, follow @FloridaTourism on Facebook and Twitter, or go to visitflorida.org. For inspiration in the Sunshine State follow @VISITFLORIDA on Facebook, Twitter and Instagram, or visit www.visitflorida.com. For media resources, visit www.visitfloridamedia.com.
---
ABOUT ODYSSEY STUDIOS AT MILES PARTNERSHIP
Miles Partnership is a strategic marketing company focused exclusively on travel and tourism. Miles works with more than 130 destinations and hospitality businesses to create forward-thinking print and digital content marketing solutions. www.MilesPartnership.com
---
ABOUT FILM TAMPA BAY
Reformed in 2013, the Tampa Hillsborough Film and Digital Commission (Film Tampa Bay) provides permitting and production services on behalf of Hillsborough County, the City of Tampa, City of Temple Terrace and Plant City. Film Tampa Bay markets the Tampa Bay region as a premier filming destination with one of the most culturally rich and diverse landscapes in the state of Florida. Film Tampa Bay exists within Visit Tampa Bay, the region's tourism bureau, to help boost the overall marketing and economic development impact for Tampa Bay, which is rapidly becoming one of the most attractive destinations in the United States. To view our full production guide, please visit www.filmtampabay.com. Follow us on Facebook, Instagram, Twitter, YouTube and LinkedIn.