Spot a Sea Cow
MANATEES OF TAMPA BAY
Now's the perfect time to get in touch with Tampa Bay's cuddliest aquatic mammal, the West Indian Manatee.
The hefty herbivores spend most of the spring and summer lounging about offshore in the Gulf of Mexico. But sure as the changing of the seasons, as soon as the days get shorter and the water temperatures begin to drop into the 70s -- (that's cold for Florida) -- the manatees make tracks upstream to springs and power plant outfalls where they'll stay toasty for the winter.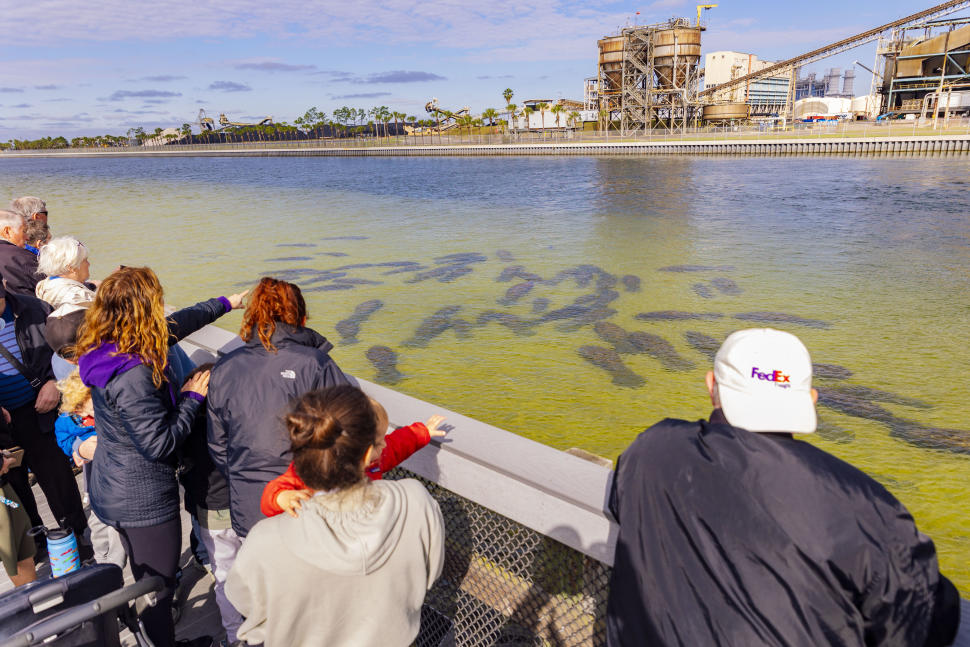 Guests watching the manatees come up for air at the TECO Manatee Viewing Center boardwalk.
So keep a eye open for the tell-tale shadows just below the water or the sight of a snout breaking the surface -- they breathe air, just like we do.
You can get your manatee fix at these locations:
TECO Manatee Viewing Center
6990 Dickman Road, Apollo Beach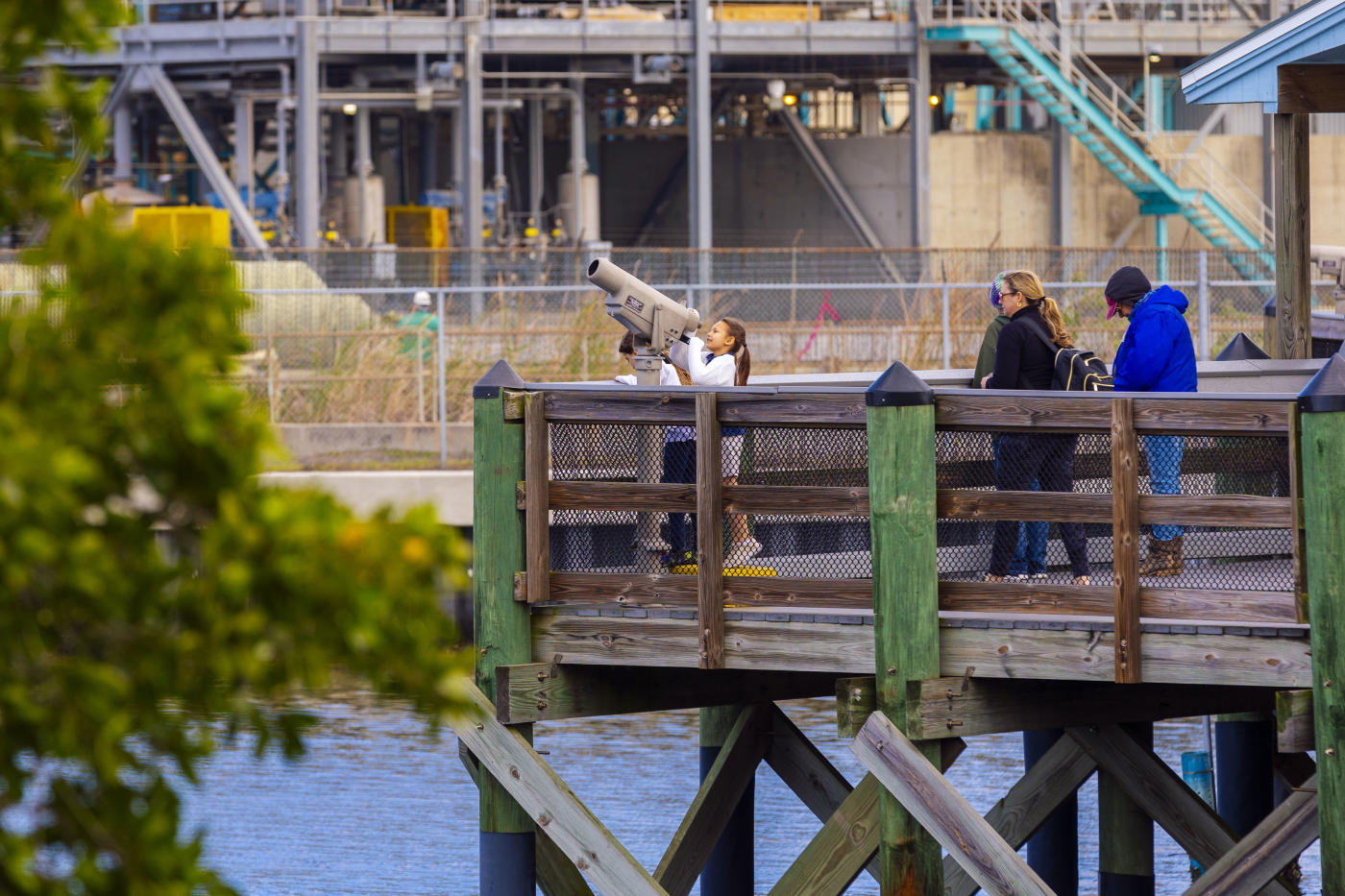 About 20 minutes southeast of downtown stands the Tampa Electric Co.'s Big Bend power plant -- you can see the stacks on the horizon from just about anywhere around the edge of the bay. For thirty years, the power station's warm water discharge has drawn manatees by the hundreds like so many portly patrons of a Russian spa. An expansive boardwalk gives visitors a great view of manatees lolling about in the warmth. The manatees share their bathing grounds with skates, rays, and spinner sharks, which get their name from their habit of leaping into the air and doing pirouettes. Manatees, we must note, don't leap. They leave that to the dolphins. The free attraction includes a nature center where you can learn about the life and times of manatees and a nature trail that through the mangroves where you can spy on the local wildlife.
The Tampa Riverwalk
Downtown, between Tampa Bay History Center and Water Works Park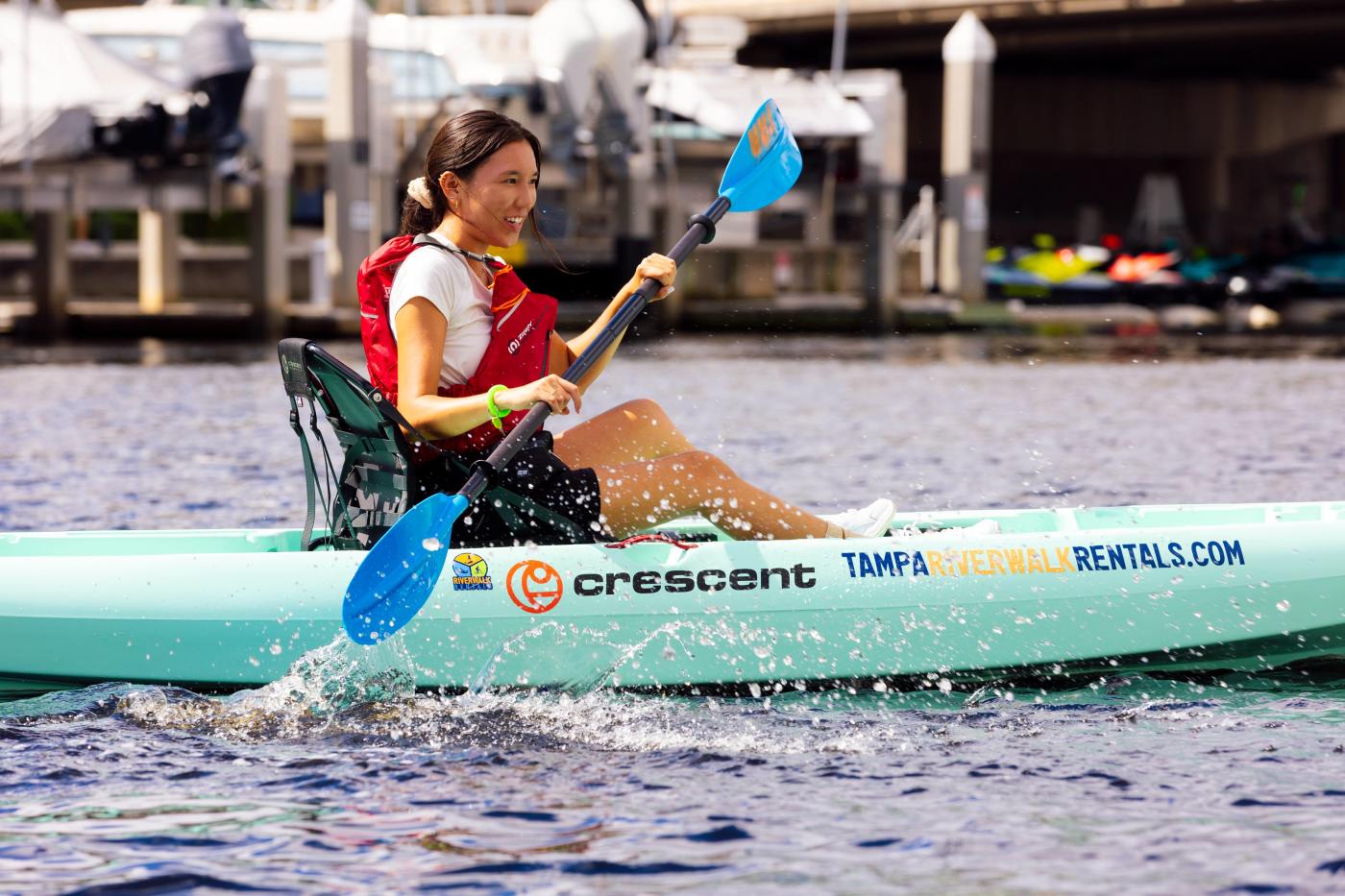 Downtown sits at the spot where the Hillsborough River meets Tampa Bay. The islands and channels at the mouth of the river create an oasis for a wide variety of wildlife right in the heart of Florida's third-largest city. That makes the local waterfront a great place for spotting manatees during a stroll. Keep an eye over the handrail and check for a whiskered snout to break the surface of the water. Boat docks at Water Works Park or Garrison Channel are great places to get up close. Slide a kayak or paddleboard into the water and see who comes to visit. But there's an important warning: Look, but do not touch. Manatees are protected by state and federal law.