​TAMPA BAY
COVID-19 UPDATES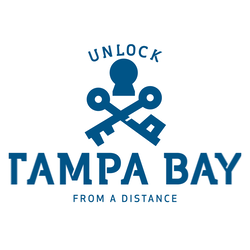 BREAKING: Gov. DeSantis announces mandatory 30-day stay-at-home for entire state of Florida. Residents can go outside for essential activities only.
UPDATE: US Travel Association spelled out the variety of grants, loans and guarantees approved March 27 as part of the federal CARES Act to help companies retain workers and recover financially from disruptions caused by fighting the COVID-19 virus. The full summary will be available March 31 at the US Travel Association COVID Resource page. The exact timeline for making the funds available will depend on how quickly the government agencies and lenders get the system up and running.
---
---
As COVID-19 (Coronavirus) continues to impact Florida, Visit Tampa Bay is committed to the safety of its visitors, partners and community. We are continually monitoring the situation and compiling the most up-to-date information for our community members, industry partners, and others.
UPDATE: On Friday, the U.S. House of Representatives approved the CARES Act relief package to support individuals and businesses affected by COVID-19 and the President signed it into law.
On Thursday, March 26, Hillsborough County officials approved a 24-hour Safer-at-Home order for the county's 1.5 million residents to limit unnecessary travel within the county. The order takes effect at 10 p.m. Friday, March 27. The order gives law enforcement officials power to enforce restrictions and penalize violators. Several other counties and cities in Florida have issued similar restrictions.
"If you have a legitimate reason to be away from home, you're OK," said Hillsborough County Sheriff Chad Chronister. "If not, stay home."
The Stay-at-Home order allows people to leave home for exercise (following social distancing protocols), to visit the grocery store, pharmacy, doctor and to do work that is deemed essential under Department of Homeland Security guidelines. Essential businesses are allowed to remain open, along with those that can function under social distancing rules (maintaining a 6-foot distance between people).