Tampa Bay Welcomes National Gay and Lesbian Chamber of Commerce
August 14, 2019 by PR@VisitTampaBay.com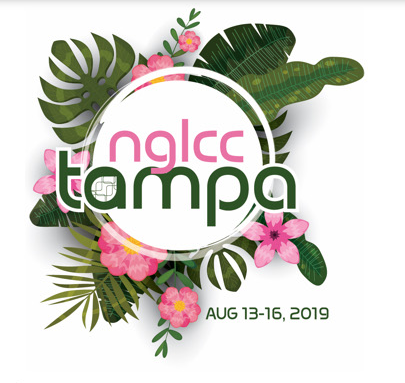 TAMPA (August 14, 2019) – Visit Tampa Bay is proud to welcome the National Gay and Lesbian Chamber of Commerce to our community for a week of high-level meetings, networking, and industry discussions.
"The success of this week's event is the culmination of years of hard work and collaboration by our Visit Tampa Bay team, industry partners and our local LGBT community," said Santiago C. Corrada, President & CEO of Visit Tampa Bay. "We are proud NGLCC chose Tampa Bay for this year's gathering. Our community has a long history of diversity, openness, and acceptance across the board and events like NGLCC reinforce our reputation as a destination where everyone can find fun and -- in the case of business owners – future prosperity."
According to a report by the NGLCC, LGBTQ businesses account for $1.7 billion in economic impact worldwide. 
This year's NGLCC gathering has drawn LGBTQ business owners from across the U.S. and Canada. It's expected to generate more than $1 million of economic impact for Tampa and Hillsborough County. The event provides key entrepreneurs and innovators in the LGBTQ community with the kind of first-hand experience that shows them Tampa Bay is a community worthy of their investment of time and resources, Corrada said.
"As Visit Tampa Bay works with other community leaders to build our local economy, this week's NGLCC conference provides a key opportunity to demonstrate the qualities that continue to encourage business leaders of all stripes to Make It Tampa Bay," Corrada said.
#
About Visit Tampa Bay
The hip, urban heart of Florida's Gulf coast beats in Tampa Bay. Visit Tampa Bay encourages adventurous travelers to unlock sun, fun and culture in Florida's most diverse travel destination. We are a not-for-profit corporation that works with 800 partners to tell the world the story of Tampa Bay. Treasure awaits.