New cocktails video stirring up interest
November 18, 2016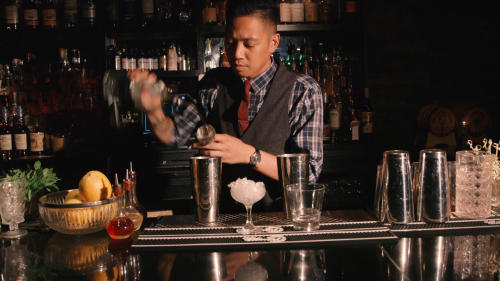 Related Document: Download Document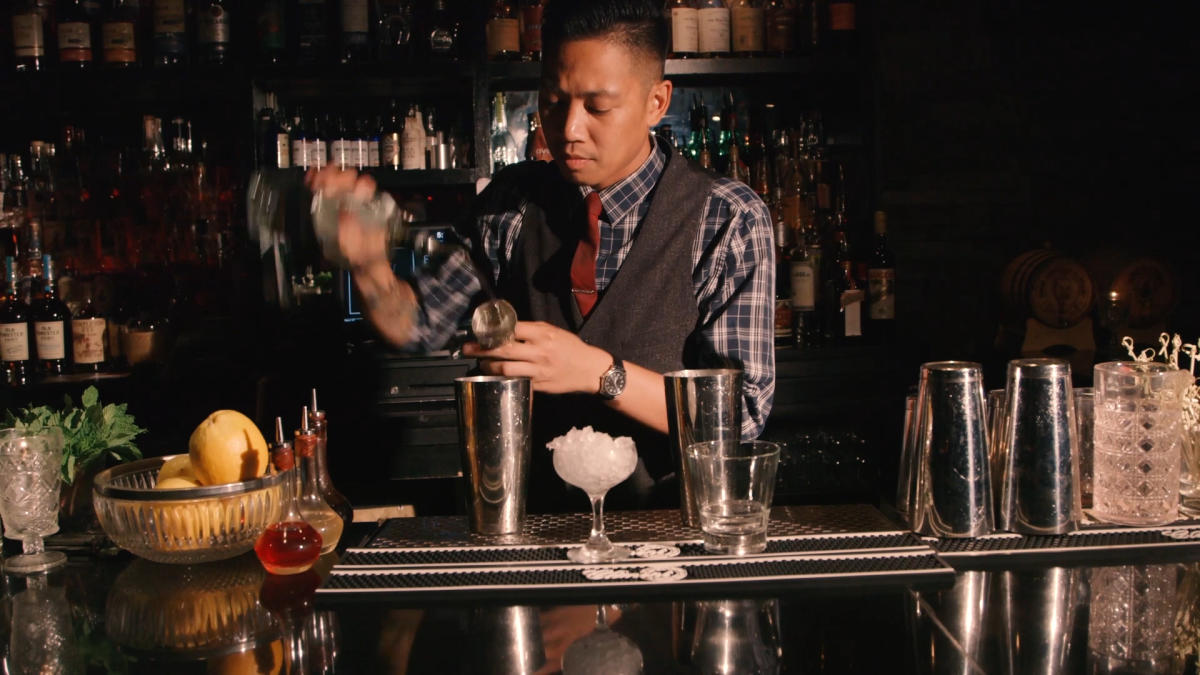 Cocktails are as much a Tampa tradition as the Cuban sandwich and cigars – and lately they have been reinvented by Tampa Bay entrepreneurs who are crafting a new cocktail scene in Cigar City. To celebrate our new craft cocktail culture, Visit Tampa Bay has launched a video that celebrates
"7 of the Bars that Made Tampa Famous."
Following the success of the craft beer and culinary videos produced earlier in the year, the new craft cocktail video highlights the experiential aspects of Tampa Bay to visitors. The video series has produced great results in the repositioning of Tampa Bay as the hip, urban heart of Florida's Gulf coast.
At every turn in Tampa Bay, spirits gurus are bubbling with creativity. Visitors can ease into a Mexican Holiday concoction at the Fly Bar, the pioneers of the Tampa craft cocktail culture, refresh with a Paloma at new "social drinkery" sensation Franklin Manor or find comfort in a Vieux Carré at chef-inspired bars like Chef Greg Baker's bar at Fodder & Shine. In January, Tampa's top mixologist Ro Patel, co-founder of Ciro's Speakeasy and Supper Club, is spinning a new concept at Hall on Franklin. In a nod to beer aficionados, Haven has made happy hour memorable with the introduction of draught cocktails.
"Tampa has so many great places to go get a drink, it's almost impossible to create a shortlist," says Ro Patel. "Visitors should taste test our distinctive neighborhoods: Downtown for its classic cocktails foundation or Ybor City for the urban vibe. In Seminole Heights you can count on bar tenders playing with local ingredients and in Hyde Park you know you'll be savoring the latest trends."
Meanwhile, the new generation of hip, tattooed craft tenders are bringing back the hotel bar – that's what the revamped cocktail menu at The Barrymore Hotel promises to do. Locals and visitors already rave about the bar at the newly renovated Westshore Grand, the Marriott Waterside Hotel & Marina, Aloft Tampa Downtown and Sheraton Tampa Riverwalk, among others. And pool parties at the Epicurean Hotel were the talk of the town thanks to the Sunday crowds at its rooftop bar, Edge. In this spirit, the owners of the Fly Bar open today the aptly named Hotel Bar in the heart of downtown.
 "Tampa Bay is home to some of the country's most talented chefs and entrepreneurs," said Santiago Corrada, president and CEO of Visit Tampa Bay. "It makes sense that the city with the oldest restaurant in Florida knows its cocktails. Some would say that The Columbia restaurant practically invented the Tampa cocktail – their mojito is second to none. We are proud to invite visitors to experience the fantastic food and drinks we get to enjoy here in Tampa Bay."
 Tampa's cocktail scene will get a starring role in January, when "Live by Night," Ben Affleck's movie about booze and speakeasies in Ybor City, premieres around the world.
The 2:39-minute video explores seven of the bars, restaurants, holes in the wall, and a distillery, that are making Tampa a hotspot for craft cocktails: Franklin Manor, Fodder and Shine, Fly Bar, Edison: Food+Drink Lab, Ciro's Speakeasy & Supper Club, Florida Cane Distillery, and Anise Global Gastrobar.