It's always "hoppy" hour during Craftober
September 28, 2017 by PR@VisitTampaBay.com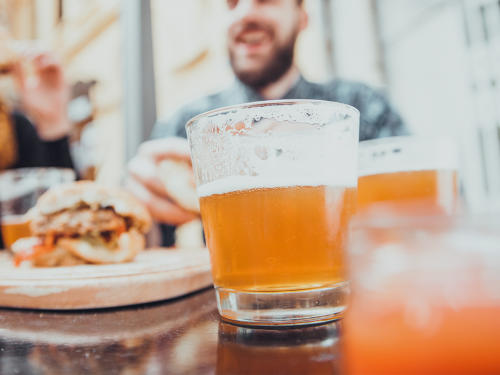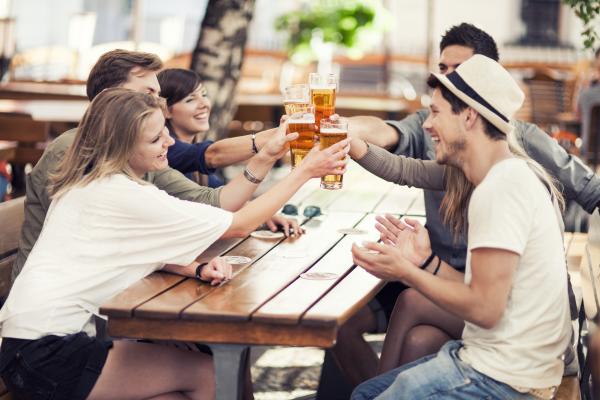 Get your passport and experience the best from Florida's hub for craft brewing
TAMPA, Fla. (Sept. 28, 2017) – Beer. Bier. Cerveza. Pivo – however you say it, it's "ale" good during Craftober, Tampa Bay's month-long celebration of the area's nationally recognized craft brewing scene.
Starting October 1, visitors can experience beer festivals, special offers and events at local breweries here in Florida's hub for craft brewing. A free Craftober passport opens the way to great deals at participating breweries and events, such as Oktoberfest Tampa.
Participating breweries have exclusive offers for passport holders:
Cigar City Brewing: A growler for the price of a pint
Six Ten Brewing: A free beer and a collectible glass
Four Stacks Brewing Company: BOGO free beer, as well as a tasting glass, sticker, and coasters
Coppertail Brewing Company: A branded hat
Brew Bus Brewing: One free beer
Rock Brothers Brewing: $1 off your first beer
Ulele: Purchase a beer from the in-house brewery at the riverfront bar
Oktoberfest Tampa: $10 off VIP admission
But wait, there's more: Craftober passport holders who get six or more stamps are eligible to receive a $15 gift card at the new Unlock Tampa Bay Visitors Center and a special Craftober gift bag.
"Great beer is as much a part of Tampa Bay as sunshine, sparkling water, and hand-rolled cigars," said Santiago Corrada, president and CEO of Visit Tampa Bay. "Tampa Bay regularly tops the country's list of best craft beer communities. Our dedicated, creative brewers are part of a tradition that goes back 120 years. In addition to that, September and October are a gorgeous time to be here – especially if you're sipping a cool craft brew."
Tampa Bay knows beer: Florida's first commercial brewery was established in Ybor City in 1896. World-famous Busch Gardens® Tampa Bay opened as a beer garden in 1956. And America's oldest brewery, Yuengling, has its only facility outside Pennsylvania here in Tampa Bay.
This Fall, discover your daring in Tampa Bay, the top beer town in the Southeast!
While you're at it, check out some of Tampa Bay's biggest beer festivals:
Halfway There Rare Beer Fest (September 30)
More than 70 craft brewers, from home brewers to local pros, come to show off their most unique libation creations at the festival that marks six months before the start of Tampa Bay Beer Week in March. Tickets are $50 in advance, $60 the week of the event, and $75 for VIP.
Brews by the Bay (October 13)
Sample dozens of craft beers in the soothing, blue atmosphere of the Florida Aquarium. Enjoy food, bottomless beers, and live music as you stroll the exhibits. Tickets are $50 in advance, $60 at the door, and $75 for VIP.
Oktoberfest Tampa (October 13-15)
Celebrate Oktoberfest Tampa with dancing, cheer, and lots of beer in downtown's Curtis Hixon Waterfront Park. Experience German traditions such as alphorn players, Schuplatt dancers, authentic Bavarian food, and outrageous Oktoberfest games! There's even a mustache and beard contest for those with a fuzzy lip or chin. Advance tickets are $8 for a one-day pass and $20 for weekend admission. Craftober passport holders receive $10 off VIP admission.
Ybor Oktoberfest Pub Crawl (October 21)
Ten bars throughout historic Ybor City, including local legends Coppertail Brewing and Rock Brothers Brewing, will join the German-themed fun with beer, food, and music. Tickets are $25 in advance and $35 the day of the event.
#
About Visit Tampa Bay
Visit Tampa Bay encourages adventurous travelers to unlock our destination's trove of unique treasures. We are a not-for-profit corporation that works with more than 750 partners to tell the world the story of our home – the hip, urban heart of the Gulf Coast of Florida.