Back
WineFest 2022: The Grapest Showman
Presented By: Tampa Theatre
Dates:

Tampa Theatre

711 N Franklin St, Tampa, FL 33602
Price: Tickets start at $30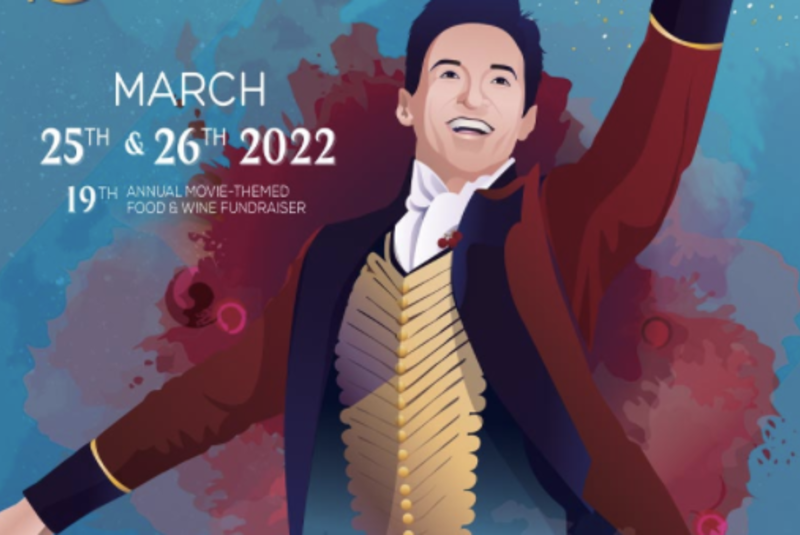 Tampa Theatre's signature fundraiser WineFest is staging a triumphant return to the center ring in 2022 with The Grapest Showman – presented by the Vinik Family Foundation – on March 25 and 26, PLUS a special screening of the sing-along spectacular!
On Friday, Feb. 18, channel your inner Hugh, Zac or Zendaya with a special sing-along screening of the 2017 smash-hit The Greatest Showman at 7:30pm. Fans of all ages can "follow the bouncing top hat" and add their voices to the flying circus of fantastic songs onscreen at what has become the most requested, most successful sing-along in Tampa Theatre history. 
On Friday, March 25, the Theatre's historic stage will be expanded to seat more than 275 for the elegant Wine Pairing – presented by Sabal Trust – from 7-11pm. The multi-course menu, created and catered by Mise En Place chef Marty Blitz, will feature delectable small plates expertly paired with exquisite wines. The live auction includes once-in-a-lifetime trips, exclusive experiences, and a high-stakes Wine Pull.
On Saturday, March 26, a two-tiered Wine Tasting – presented by SouthEast Personnel Leasing – invites you to taste dozens of boutique wines and sample favorite fare from Tampa's top independent restaurants from 7-10pm. You'll also have the opportunity to bid on premium silent auction items representing Bay area retailers, restaurants, services and attractions.