Victoria Marks Performance: An evening of short and experimental dance and dance films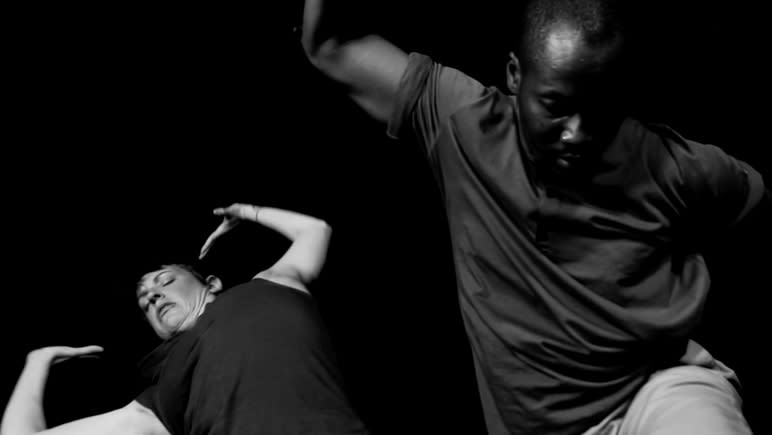 Description
TAMPA, FL – Hillsborough Community College's Visual and Performing Arts Series presents Victoria Marks Performance on October 21st and 22nd in the HCC Mainstage Theatre at 7:30 pm

Victoria Marks brings an evening of short and experimental dance and dance film works to HCC's Mainstage Theatre. In this program, Marks presents "Captiva" the U.S. premiere of her new dance film collaboration with Margaret Williams and Willy Souly. This film was created during a Rauschenberg Foundation residency at Robert Rauschenberg's twenty-acre estate on Captiva Island. The film considers the way drones are both toys and weapons.

The performance also features duets and solos performed by the extraordinary Alexx Shilling and Willy Souly and the Florida premieres of "Solar Duplex," "Tourette Floret" and "Not Everything is About You".
A special addition to the program will include "Watch It" a work in progress, and an untitled work performed by the HCC Dance Ensemble.

Ever experimenting with movement vocabularies and the way the architecture of a dance inflects a viewer's experience, Victoria Marks enjoys asking, "What can a dance do, and what can a dance be?

Victoria Marks, an Alpert Award winner, Fulbright Distinguished Scholar, and Guggenheim and Rauschenberg Fellow, has been practicing knowing and unknowing, making dances for stage and film, for 37 years. Victoria Marks's work migrates between "choreo-portraits" and "action conversations" for individuals who don't identify as dancers, and dances for dancers that fuel her inquiries into movement. Consistent across all is the project of rendering those who are invisible, visible, thru live performance and film. Additional awards, honors and bio information can be found at www.victoriamarks.com

"Victoria Marks is a spoiler, a troublemaker, a true subversive" - Lewis Siegel, Los Angeles Times

"A choreographer of superior intelligence, lyricism, and wit" - Elizabeth Zimmer, The Village Voice

For more press information, visit website at http://www.victoriamarks.com/Victoria_Marks_Performance/Press.html

All tickets to the performance are $10
All HCC students, faculty and staff are admitted free of charge with valid ID.
The box office opens one hour prior to the performance.

The Mainstage Theatre is in the Performing Arts Building of the HCC Ybor City Campus.
It is located at the corner of E Palm Ave and N 14th Street (Avenida Republica de Cuba).




More Information
Date(s): October 21, 2016 - October 22, 2016
Hours: 7:30 PM - 9:00 PM

Location:
2112 N. 15th Street
Tampa, FL 33605
https://www.facebook.com/events/882885275178842/