Back
Taylor Tomlinson's Deal With It Tour
Presented By: Tampa Theatre
Dates: September 25, 2021
Time: 7:00 PM

Tampa Theatre

711 N Franklin St, Tampa, FL 33602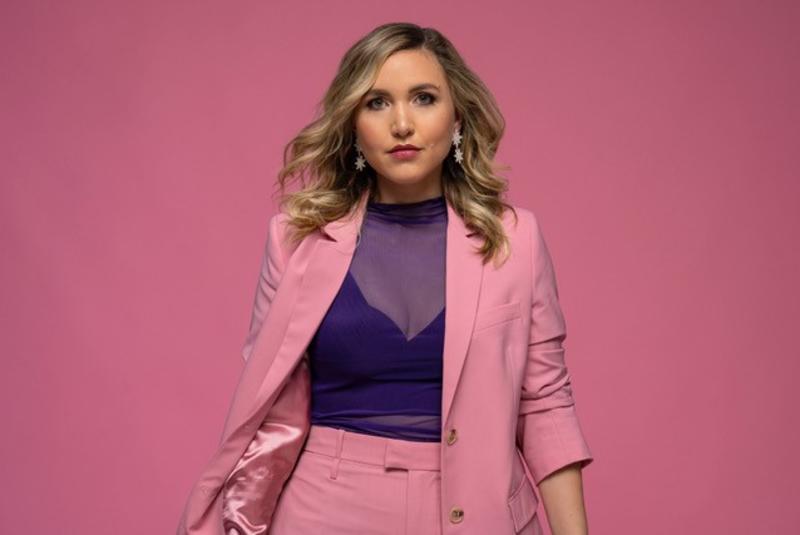 Tampa Theatre and Outback Presents are proud to announce that comedian Taylor Tomlinson is making Tampa Theatre a stop on her Deal With It Tour at 7:00pm Saturday, September 25.
Comedian Taylor Tomlinson's perspective possesses a degree of wisdom that's typically earned with age. Named to Forbes' 2021 class of 30 Under 30, fans got a healthy dose of that wisdom when her first-ever, hour-long special, "Quarter-Life Crisis," debuted on Netflix in March 2020 just as the world entered into a once-in-a-century pandemic. The special went on to earn unanimous critical praise with the Washington Post calling her "your favorite quarantine-watch" and Newsweek opining she is "undeniably hilarious" and "wise beyond her years."
Focusing exclusively on Taylor's old-soul clarity is tempting, but what makes the woman Mashable calls "whip-smart and spectacularly cynical," stand out isn't just that she seems too young to understand youth so well. It's that she combines that vision with on-the-nose immediacy that can only come with still living in the moments being lampooned.
One of the youngest comedians to headline theaters in decades, joining the likes of Eddie Murphy and Dave Chappelle, Tomlinson says of the new tour, "This hour is definitely darker and more personal – 'Quarter Life Crisis' was about being frustrated with where you're at in life and this new material is about taking a hard look at who you are and how you got that way."