Back
Tampa Bay Screams
Dates: April 14, 2023 - April 15, 2023
700 N. Westshore Blvd, Tampa, FL 33609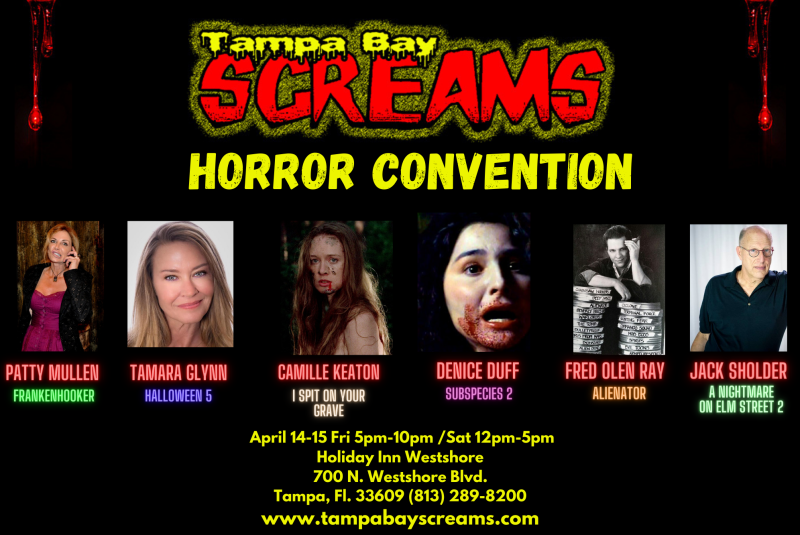 The Tampa Bay Screams Horror Convention and Film Festival celebrates its 8th year.
This year's special guests include Patty Mullen (Frankenhooker, Doom Asylum), Tamara Glynn (Halloween 5), Fred Olen Ray (Alienator) and more!!
Mingle with celebrities, take pictures, get memorabilia signed and pick up your favorite Horror DVD's, Blu-Rays,VHS tapes, toys, posters and one-of-a-kind gifts!
This event takes place on April 14-15, 2023, from 5 pm-10 pm on Friday and 12 pm-5 pm on Saturday. It takes place at the Holiday Inn Westshore, 700 N. Westshore Blvd. Tampa, Fl. 33609
$20 online, $30 at the door. Kids 10 and under receive free admission.