Tampa Bay Black Heritage Festival Comedy Show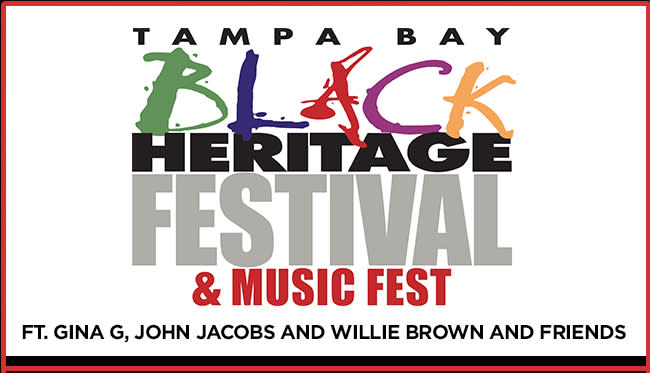 Description
The Tampa Bay Black Heritage Festival is at it again with putting on another admirable event in the Tampa Bay area.   The Festival will be presenting an annual fundraiser featuring national and local comedians and live entertainment.  Enjoy the sounds of the LEG Band before and after the show and expect the sounds of laughter as Gina G., John Jacobs and headliner Willie Brown and Friends grace the stage.  This will be an event to remember, a night out with friends, date night, or family outing.
Willie Brown, known as "The Soul of Comedy," is a nationally recognized stand-up comedian.  He's been featured in hit comedy shows such as "The Comedy Jam" and BET's popular "Comic View."  Brown has worked alongside comedic greats such as Dave Chappelle, Wanda Sykes, and Chris Thomas to name a few.  The renowned comedic host, writer, and producer serve as Field Producer for the new BET Comic View featuring comedian D.L. Hughley.  For more information on Willie Brown and Friends, visit www.williebrownandwoody.com.
John Jacobs, a popular stand-up comic, has performed in colleges and clubs all over the country alongside comics such as Anthony Jeselnik, Ron White, Pablo Francisco, Margaret Cho, Chris Kattan, Rickey Smiley, Deon Cole, Christian Finnegan, Carly Aquilino, Jessimae Peluso, Jeff Dye, and many more. He's been featured on hit TV shows such as MTV's "Are You The One?" and the 26th season of MTV's "The Challenge."  For more information on John Jacobs, visit www.johnjacobscomedy.com.
Gina G, known for her crazy, sexy and cool vibe, has shared the stage with Sheryl Underwood, Kim Cole, Kim Whitley, G-Thang, Scruncho, Michael Collier, Chris Spencer and Melody Camacho, just to name a few. She has performed at numerous comedy clubs in Los Angeles including The J Spot, The Laugh Factory, The Comedy Union, and The Comedy Store on Sunset. For more information on Gina G, visit www.ginagthecomedian.wixsite.com
More Information
Date(s): November 6, 2016
Hours: 5:30 PM - 8:00 PM
Admission: $30 & $55

Location:
401 Channelside Dr
Ford Thunder Alley
Tampa, FL 33602
http://www.amaliearena.com