Back
St. Pete Artisan Sunday Market
Presented By: Imagine Museum
Dates:
Time: 12:00 PM - 6:00 PM

Imagine Museum

1901 Central Ave, St. Petersburg, FL 33713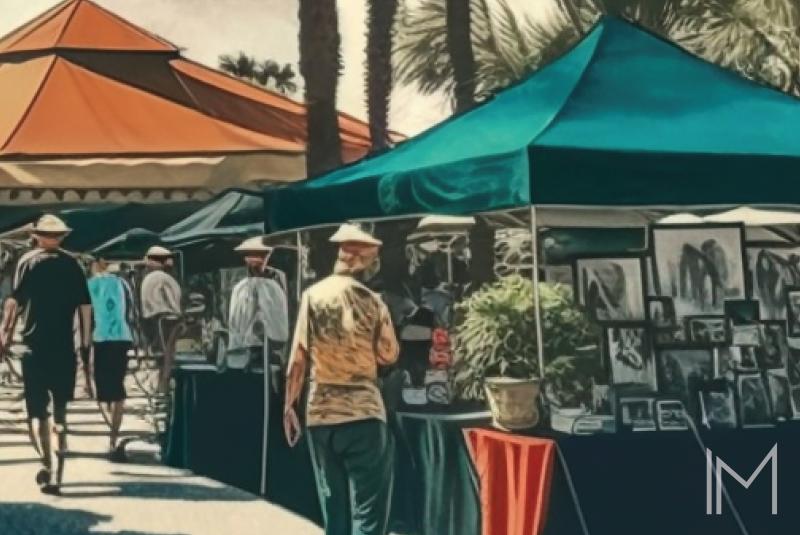 St. Pete Artisan Sunday Market is free to attend! Vendors at the Imagine Museum will feature various local artists, including glass artisans. Selected artists will be doing live art demonstrations during the Artisan Sunday Market in the parking lot located at the Imagine Museum.
These vendor events will take place every other Sunday of the month starting on Sunday, April 2. The Imagine Museum welcomes vendor inquiries from local artists for vendor availability.
Free parking for the vendor events is available at the Imagine Museum parking lot. Admission to the Artisan Sunday Market is free but if you wish to tour the museum, that requires paid museum admission. We do ask you to book your ticket online for the Artisan Sunday Market so we can get an idea of how many will attend. However, that is not required and you are also welcome to show up the day of the event to shop with the vendors. You do not need to present your Artisan Sunday Market Eventbrite ticket to enter the vendor event.
APPLY AS A VENDOR BY emailing events@imaginemuseum.com OR BY FILLING OUT THIS FORM: Vendor Application Form AND SENDING IT TO events@imaginemuseum.com