Back
Spa Day with Dr. Gold and Erica
Dates:
Time: 4:00 PM - 5:30 PM

Dr. Gold's Optimal Living Institute

2901 W Busch Blvd #604, Tampa, FL 33618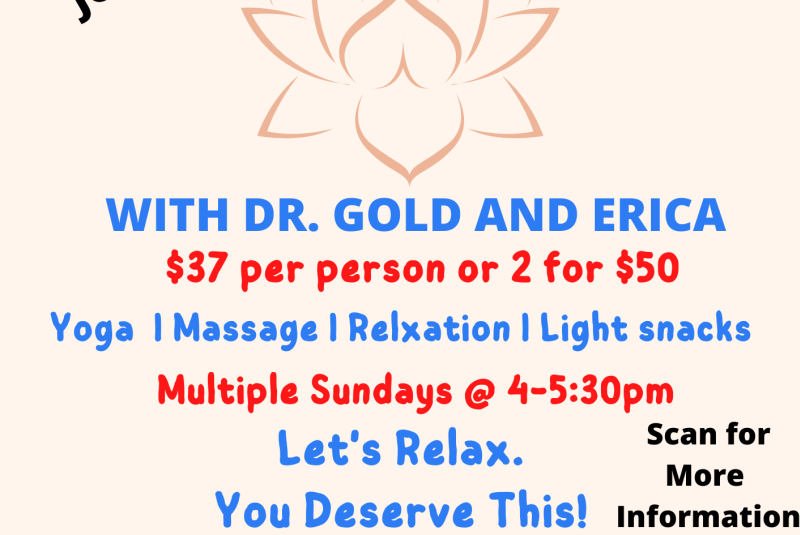 For only $37 per person (or 2 for $50), this LIVE event is for people looking to RELAX and HAVE FUN! We have a lot on our plates, busy with family, careers, and it can seem like there's never enough time. You Deserve a Break!
Here's YOUR Chance to Recharge, Relax & have some FUN. This is time for YOU. It's also a great way to find support, bond with other people in a safe space and build friendships. Yes, we will meet in person and do it SAFELY!
Join us for:
✨ Gentle Yoga Class
✨Massage
✨Light Snacks
✨Relaxation
✨Connection and FUN!