Back
Seminole Hard Rock Gasparilla Pirate Fest
Dates: January 29, 2022
Time: 11:00 AM

Bayshore Blvd

Bayshore Blvd, Tampa, FL 33629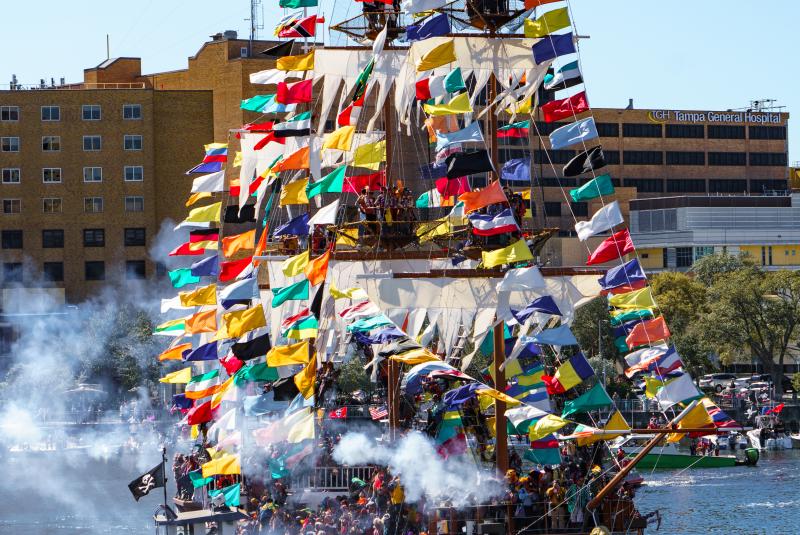 In this annual re-enactment of Tampa's historic pirate invasion, the Gasparilla Flotilla – led by the Jose Gasparilla filled to the crow's nest with swashbuckling pirates – creates a spectacular sight. When the Jose Gasparilla docks at the Tampa Convention Center, the Mayor of Tampa surrenders the Key to the City to the Captain of Ye Mystic Krewe of Gasparilla.

With the Key to the City in hand, the Krewe celebrates their victory in a Parade of Pirates down Bayshore Boulevard.

The invasion and parade are free to the public. Tickets for the Gasparilla Invasion Brunch and exclusive, reserved parade seating may be purchased at at www.GasparillaTreasures.com.