Back
Private Paddle Board Adventure
Presented By: Empower Adventures Tampa Bay
Dates:
Time: 1:00 PM - 3:00 PM

Empower Adventures Tampa Bay

423 Lafayette Blvd., Oldsmar, FL 34677
Price: $79 per person, plus tax and fees.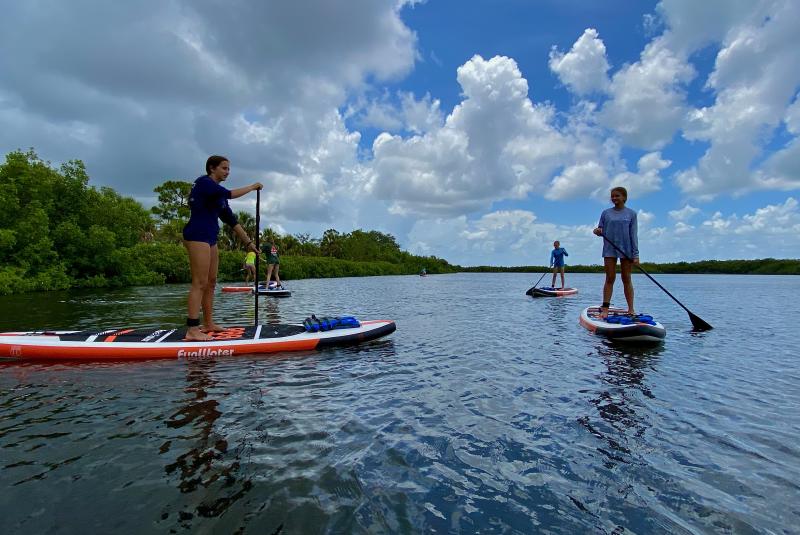 The Paddle Board Adventure will have you gliding on the water in no time with this private, fully-guided stand-up paddle boarding tour.  Launching from the Mobbley Bayou Wilderness Preserve in Oldsmar, FL, the Paddle Board Adventure will take you through the shallow waters and mangrove islands of Tampa Bay.  

During your tour, our Adventure Guides will share information about the Florida ecology and the local wildlife you see along the way, as well as share some of the history of Upper Tampa Bay and Oldsmar, FL. This adventure will also include a brief lesson prior to hitting the water to make sure that you know all of the tips & tricks for paddling.  Whether you're a beginner or a seasoned paddler, this adventure is perfect for everyone!

Reservations are required.