Back
NEW! Brickbeard's Watersport Stunt Show
Dates: December 31, 2021 - December 31, 2021
Price: Included in all park admission.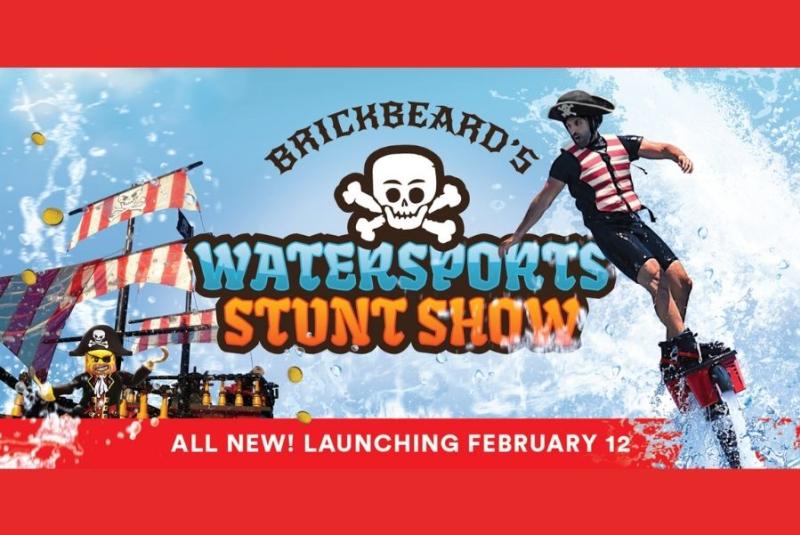 – Ahoy! Watch Brickbeard's buccaneer recruits pass swashbuckling skill tests on the high seas starting February 12, 2021 at LEGOLAND® Florida Resort! Does it have pirates? Yes. Does it have more speed? Double yes. Does it have higher jumps? For sure, yes. Oh, and did we mention a totally-awesome-brand-new-super-cool flyboard (that's basically a skateboard that flies ABOVE the water)?! We will DEFINITELY have that.This epic water stunt show features a never-before-seen, new female LEGO® pirate character, new original music and gravity-defying water stunts including wakeboarding, barefoot-skiing, jump acts and an iconic ski pyramid. An all-new flyboard act takes this show to heroic heights above the legendary Lake Eloise. Stay tuned as we reveal even more AMAZING details about the all-new show over the next few months!