LIFE Presents Straight UP Poetry at the Ybor City Jazz House!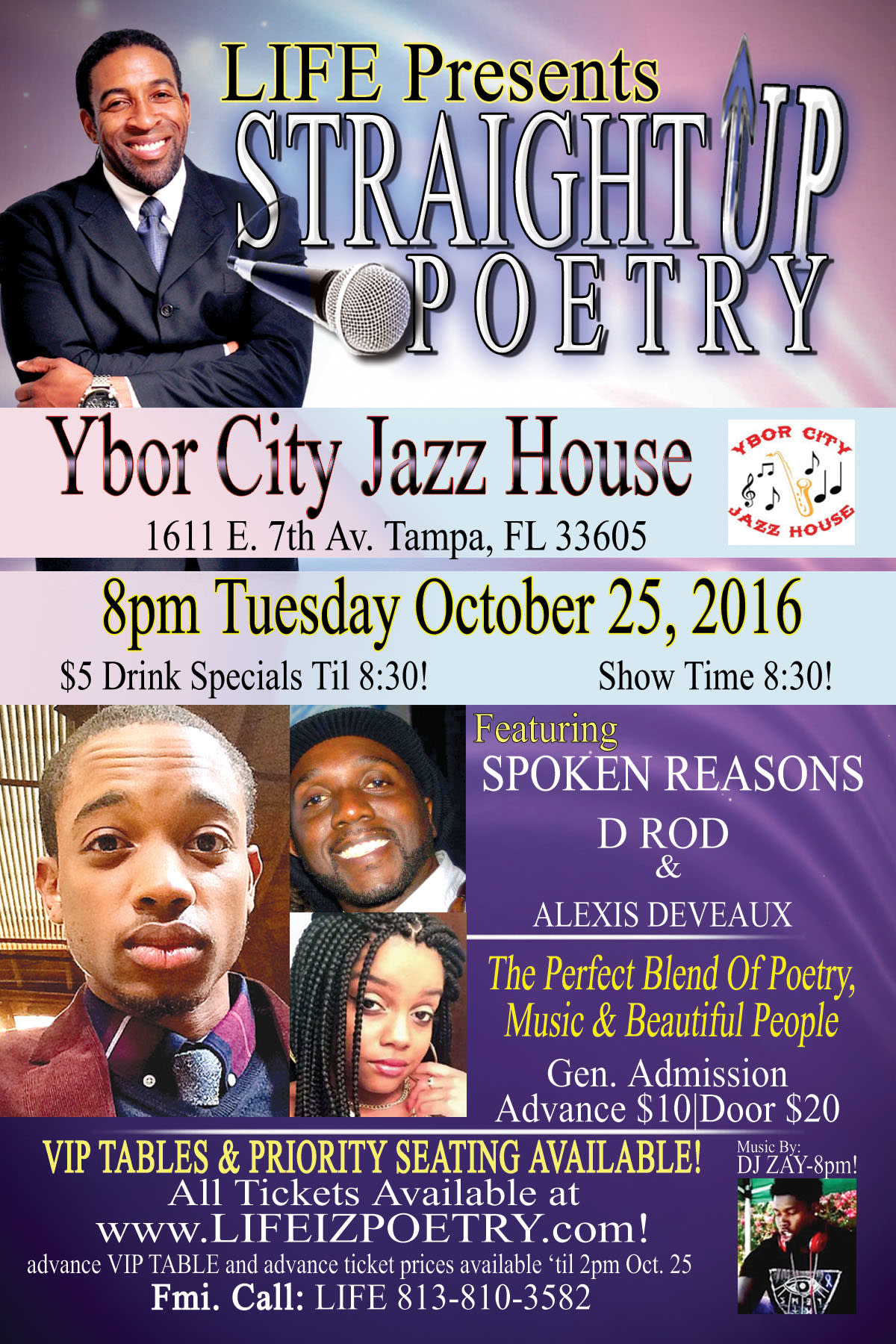 Description
LIFE Malcolm, voted Creative Loafing's 2016 Best Local Spoken Word Artist Presents: Straight UP Poetry featuring internet sensation SPOKEN REASONS, Black On Black Rhyme Superstar D ROD and the Amazingly Talented ALEXIS DEVEAUX at the Ybor City Jazz House with Music By DJ ZAY!

Come enjoy POWERFUL WORDS, BEAUTIFUL PEOPLE and an EXQUISITE EXPERIENCE!
More Information
Date(s): October 25, 2016
Hours: 8:00 PM - 11:00 PM

Location:
1611 E 7th Av
TAMPA, FL 33605
http://www.LIFEIZPOETRY.com