Back
Leanne Morgan: Just Getting Started
Presented By: Tampa Theatre
Dates: January 20, 2024
Time: 4:00 PM

Tampa Theatre

711 N Franklin St, Tampa, FL 33602
Price: Tickets range from $45.75-$109.75 plus applicable taxes and fees ($54-$122.75 total at the Box Office & $58.25-$129.75 total online). Tickets for the just-added 4:00pm show will go on sale at 10:00am Friday, May 5.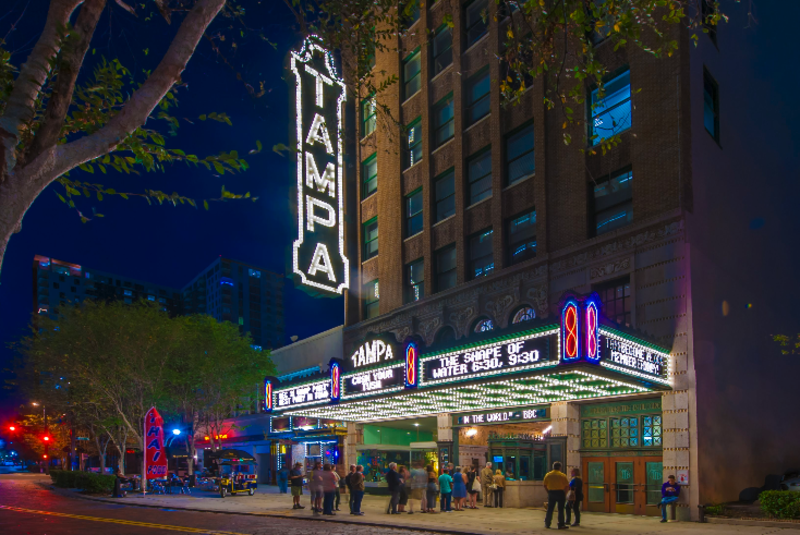 THIS SHOW HAS BEEN RESCHEDULED – AND A SECOND SHOW ADDED!

Due to the scheduled filming of a movie, the May 19 show on Leanne Morgan's Just Getting Started Tour at Tampa Theatre has been rescheduled for Saturday, January 20, 2024, at 7:00pm.

"I just booked my first major role in a movie with some whoop-dee-doo actors that we all adore! What in the world?! I am stunned, excited, and still can't believe it. They tell me we're not able to share all the details yet, but I promise to do so soon. Please hang onto those tickets and I'll see you this fall! We're all just getting started y'all!! — Love, Leanne Morgan

All tickets for the original performance will be honored for the rescheduled 7:00pm show, so patrons should hold on to their tickets. For ticket inquiries, please contact point of purchase. If you are unable to attend on the rescheduled date, refunds will be available at point of purchase through May 19, 2023. If purchased from Tampa Theatre, please contact gargoyles@tampatheatre.org with your request and we will follow up with you to confirm. Again, please make sure to request any desired refunds by May 19. NO REFUNDS WILL BE PROCESSED AFTER MAY 19, 2023. For tour information, please visit https://www.leannemorgan.com/

Tampa Theatre and Outback Presents are proud to announce that Leanne Morgan will make Tampa Theatre's historic stage a stop on her Just Getting Started tour for TWO SHOWS on Saturday, Jan. 20, 2024.

The tour's name was inspired by Leanne's career which started serendipitously 22 years ago when the mother of three realized her calling was in making people laugh.  At midlife, Leanne is truly just getting started and hopes that she can inspire others to feel the same. It's never too late to start something that you love!

The comedian's unique brand of comedy is grounded in her relatability and her no holds barred descriptions of motherhood (i.e.; What to do when puberty turns your children into monsters), dieting (i.e.; When it's almost summer and you don't have a bikini body), and marriage (i.e.; Two things that make a man happy), etc. all delivered with her sweet Southern charm.

"I named my second tour "Just Getting Started" because I'm a 50-something mother and grandmother that's having the time of my life!  This is a dream come true! I truly feel like I am in the prime of my life. I've had the honor to travel to 100 cities across this great country performing in front of my fans who feel like my best friends. I'll be sharing more stories of my real life, my family and my experiences and I hope people will still come away from this new hour saying, "this is my life- is Leanne spying on me??'" says Morgan.