Back
KC And The Sunshine Band Live In Concert
Dates: February 23, 2023
Time: 8:00 PM

Hard Rock Hotel And Casino Tampa

5223 Orient Rd, Tampa, FL 33610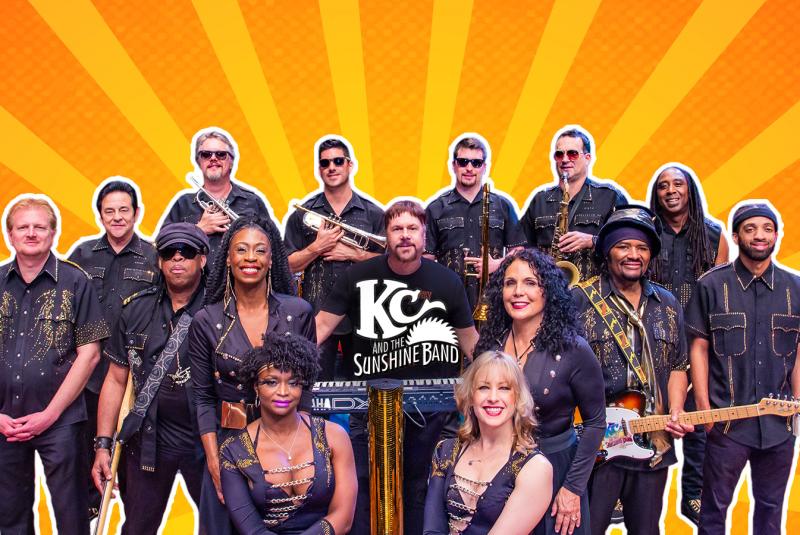 KC and The Sunshine Band danced into the music scene 40 years ago. Harry Wayne Casey – KC for short – developed a unique fusion of R&B and funk, with a hint of a Latin percussion groove, providing an impressive string of hits like "Get Down Tonight," "That's The Way (I Like It)," and "Shake Your Booty."

With sales of over 100 million records, nine GRAMMY® nominations, three GRAMMY® Awards and an American Music Award, KC and The Sunshine Band was one of the most progressive bands of the 1970's and is credited with changing the sound of modern pop music.

KC and The Sunshine Band play over 100 live shows annually, circling the country and playing dates regularly throughout Europe, Australia, and South America.

The band's songs are regularly heard at sporting events and are no stranger to the small screen having been featured in such shows as Desperate Housewives, Ally McBeal, American Bandstand's 50th Anniversary Party and most recently on American Idol and Dancing With The Stars with the help of the USC marching band.

KC and The Sunshine Band also have the distinction of having made more appearances on Dick Clark's New Year's Rockin' Eve than any other artist in the program's history.