Back
Juneteenth Celebration
Dates: June 17, 2023
Time: 11:00 AM - 7:00 PM

Sam and Martha Gibbons Alumni Center

4202 E Fowler Ave, Tampa, FL 33620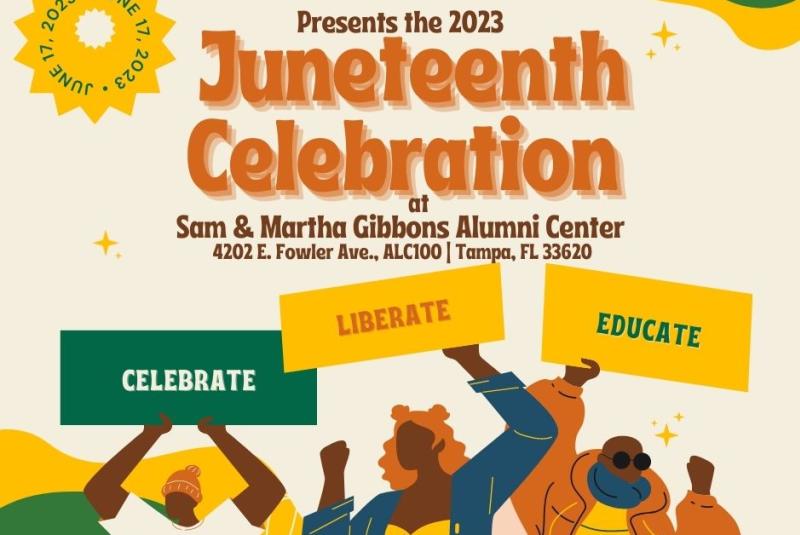 Please join the USF Black Alumni Society (BAS) for this multidisciplinary celebration of Juneteenth!

Juneteenth, also called Emancipation Day or Juneteenth Independence Day, is a holiday commemorating the end of slavery. BAS will be hosting a celebration of culture and community that is fun for the whole family. The event will include delicious food vendors, jazz music, dancers, and several panels. Members of the community and businesses including WUSF, Walton Academy for Performing Arts, Feeding Tampa Bay, USF Athletics, Black Leadership Network, the Institute on Black Life and more!

Our inaugural celebration will take place at the Sam & Martha Gibbons Alumni Center on Saturday, June 17th, 2023 from 11AM to 7PM. This is a FREE, all-ages event. While the celebration will last all day, you can come and go as you wish.

Re-entry is allowed.

See you all there!