Johann Strauss II's Die Fledermaus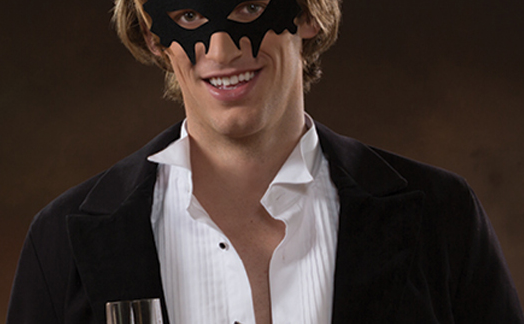 Description
Straz Center for the Performing Arts   -   We're gonna party like it's 1899.

Take a husband on his way to jail, a wife with a wandering eye and a best friend who's been dying to get revenge ever since that embarrassing night at the costume party when he earned the nickname "die fledermaus" ("the bat"). Then, give them unlimited alcohol on New Year's Eve. So launches the light-hearted, high-blood-alcohol-content revenge comedy that landed Johann "The Blue Danube" Strauss II his place in the operatic canon. This impressively elaborate plot for payback involves copious amounts of champagne, a lawyer named Blind, an alter ego called Chevalier Chagrin and an all's-well-that-ends-well chorus from the jail lobby on the first day of the new century. Die Fledermaus waltzes its way into the hearts of audiences then settles comfortably into the funny bone. 

Die Fledermaus will be sung in English. Joseph Mechavich will lead an international cast along with the Opera Tampa Orchestra and Chorus.
More Information
Date(s): November 30, 2018 - December 2, 2018

Location:
1010 N W.C. MacInnes Place
Carol Morsani Hall
Tampa, FL 33602
https://www.strazcenter.org/Events/Opera/Shows/1819_Opera/Die-Fledermaus