HallowTini ~ A Family Affair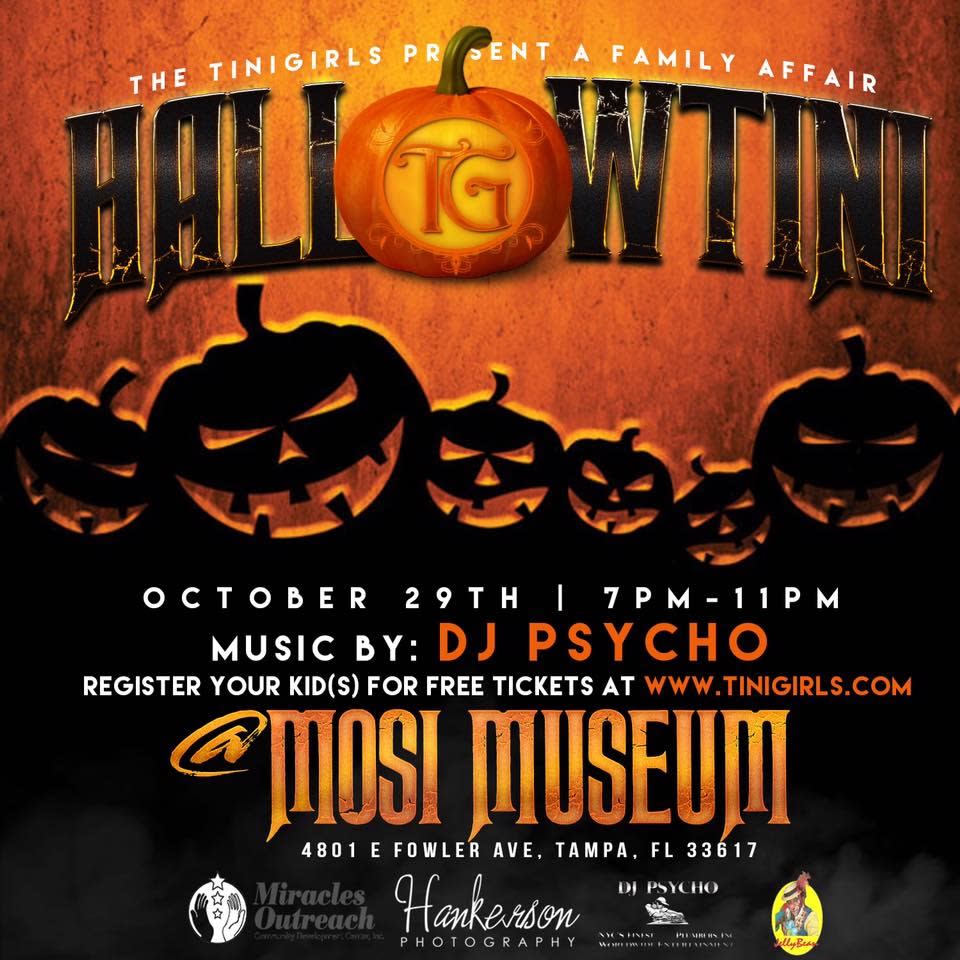 Description
Spend Halloween with the TiniGirls (Taking Initiative Now & Indefinitely). We are switching it up a bit and will be hosting an event you can enjoy with your family and friends.

We present a spooktacular affair at the Mosi Museum. We will be rolling out the pink carpet for the kids because, why should the adults have all the fun? In true TiniGirl fashion, we will keep you throughly entertained with face painting, costume contests and various other games. The kids will have the opportunity to spend their time trick-or-treating throughout the museum while exploring the many Mosi iconic exhibits for free. For those who want to mix and mingle, we will have an adult lounge where cocktails will be available for purchase. There will be prizes and surprises throughout the night. Come in costume or come without, just come ready for a great time!

Children 15 and under must be accompanied by at least one adult over the age of 18.

If you're unable to attend and would like to make a donation to the Miracle Outreach program, send donations via PayPal at tinigirls813@gmail.com or visit http://miraclesoutreach.org.
More Information
Date(s): October 29, 2016
Hours: 7:00 PM - 11:00 PM
Admission: $10

Location:
4801 E Fowler Ave
Tampa, FL 33617
http://www.tinigirls.com