Fourth Friday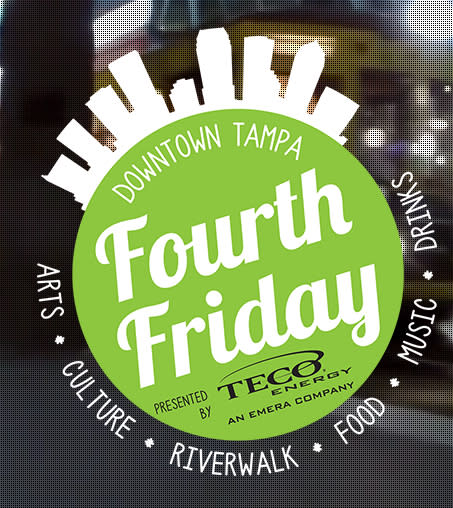 Description
 

A monthly celebration of Downtown Tampa's rich arts & culture scene.





Museums and performing arts venues offer extended hours, free or value-added admission, and/or special programming.





Complimentary Water Pirate Taxi rides (with wristband). *





Special discount offers at participating restaurants (with wristband). *




Many restaurant offers extend beyond 9pm. Check website.





Sip & stroll on the Tampa Riverwalk (adult beverages in Sip & Stroll plastic cups only from the eight Sip & Stroll authorized restaurants along the Riverwalk.





Sports teams such as Tampa Bay Lightning and Tampa Bay Rays will activate Riverwalk parks.





* Pick up your free wristband at any of the participating arts & culture venues listed on the FourthFridayTampa.com schedule.
More Information
Date(s): September 23, 2016 - December 23, 2016
Hours: Ending: 9:00 PM

Location:
Tampa, FL 33602
http://fourthfridaytampa.com/