Back
Florida Vegan Gourmet Food Fest
Dates: October 2, 2022
Time: 3:00 PM - 7:00 PM

Oliver Estates & Specially Fit Farm

2112 Martin Road, Dover, FL 33527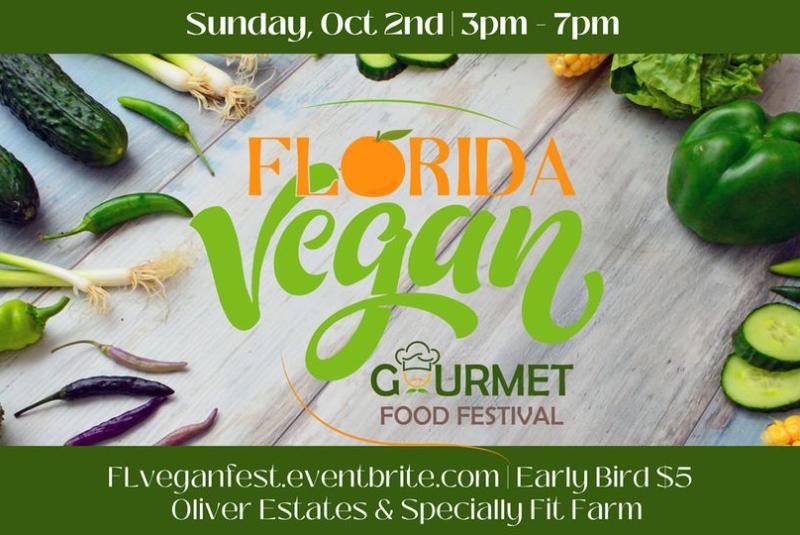 Florida Vegan Gourmet Food Fest is a celebration welcoming individuals all throughout the Bay area and surrounding region to enjoy an evening of vegan dishes.

Eat gourmet (dishes for purchase) while meeting local chefs of Vegan cuisine!

Learn the art of preparing gourmet vegan dishes with live cooking and food preparation demos!

Zen - enjoy an afternoon stroll turned evening with ultimate relaxation including the ultimate one-with-nature meditation session!

Shop - at the fest while supporting local vegan-friendly businesses in art, textile, and food prep

Attendees are encouraged to bring a blanket to enjoy the event picnic-style with your friends in the over vegan gourmet cuisine prepared by local vegan chefs!

We are also super excited to share that this year, we are celebrating alongside farm animals at Oliver Estates & Specially Fit Farm!