Dogs in Art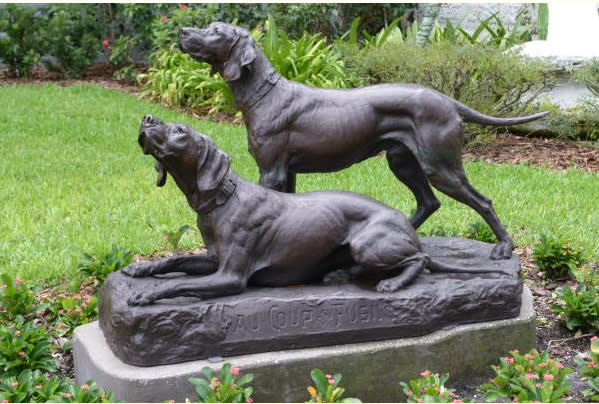 Description
This exhibit is inspired by the presence of hunting dogs at the Tampa Bay Hotel and the many dogs that appear in the Hotel's decorative arts. The core of the exhibit is drawn from the Henry B. Plant Museum's permanent collection. Decorative objects purchased by Henry Plant to furnish his opulent railroad resort provided guests with an atmosphere of art and culture. In particular, the sculpture Au Coup de Fusil is highlighted at the Museum entrance and was the first piece of public art in Tampa. It is cast iron with a bronze patina by artist Eglantine Lemaitre in 1890.
More Information
Date(s): September 6, 2016 - December 23, 2016
Hours: 10:00 AM - 5:00 PM
Admission: Entrance to the exhibit is included with admission to the Museum.

Location:
401 W Kennedy Blvd
Tampa, FL 33606
https://www.ut.edu/plantmuseum/