Back
Darcy & Jer: No Refunds Tour
Presented By: Tampa Theatre
Dates: January 26, 2024
Time: 8:00 PM

Tampa Theatre

711 N Franklin St, Tampa, FL 33602
Price: This show features standard and Platinum ticket pricing: Standard Tickets are $39.50-$59.50 plus applicable fees ($47.25 total at the Box Office & $68.75 total online), and Platinum prices are variable. A limited number of VIP Packages will also be available in advance for $149.50-$199.50 plus applicable fees and taxes ($165.50-$219.50 total at the Box Office & $174.25-$230.25 total online).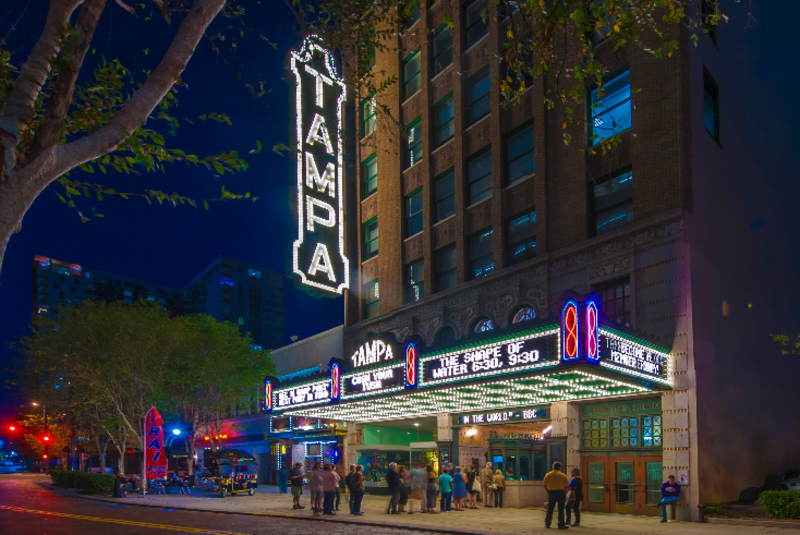 Tampa Theatre and AEG Presents are proud to announce that comedians Darcy & Jer will make Tampa Theatre's historic stage a stop on their No Refunds Tour at 8:00pm Friday, Jan. 26, 2024.

Together for more than 20 years, Darcy & Jer are first and foremost proud dads to their daughter, Grace, and their golden retriever, Yuma. And second, they're idiots on the internet. Known for their hilarious videos around their relationship, ADHD, plants and more, Darcy Michael and Jeremy Baer have quickly become household names with a global audience.

With Darcy having ADHD and the pair being members of the LGTBQ+ community, Darcy & Jer aim to create an inclusive, safe environment celebrating life with neurodivergence. Their sense of humor, joyful personalities, and unique content continues to build them an adoring fanbase. After just three years creating content online, they stand today with a combined total of more than 4.5 million followers across platforms and an average of 50 million views a month. Their comedy has allowed them to build a community that celebrates conversations around mental health, relationships, politics and living a happier life.