Coffee with a Curator – Peter Tush: Dining with Dali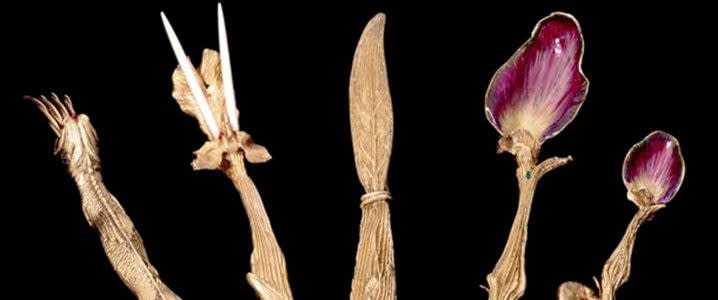 Description
Coffee with a Curator is a focused, theme-oriented presentation on a variety of Dali-related topics. The talk is presented by one of The Dali Museum's Curatorial/Education team or an invited speaker.

Dali said that "the most philosophical organs man possesses are his jaws… it is at the supreme moment of reaching the marrow of anything that you discover the very taste of truth…" For this culinary-oriented talk, Dining with Dali: Dalinian Gastronomy, Curator of Education Peter Tush will discuss Dali's obsession with all things involving eating and food, ranging from obsession with bread and eggs to cannibalism to cook books to indigestion and defecation.

Cost: Free (parking is free for members; $10 parking for non-members)
Location: Raymond James Community Room

Coffee with a Curator is sponsored by Cafe Gala.


More Information
Date(s): November 2, 2016
Hours: 10:30 AM - 11:30 AM

Location:
The Dali Museum
1 Dali Blvd
St. Petersburg, FL 33701
http://thedali.org/event/coffee-curator-peter-tush-dining-dali-dalinian-gastronomy/