Back
Bubbles and Barrels
Dates: August 14, 2021
Time: 6:00 PM

Tampa Union Station

601 N Nebraska Ave, Tampa, FL 33602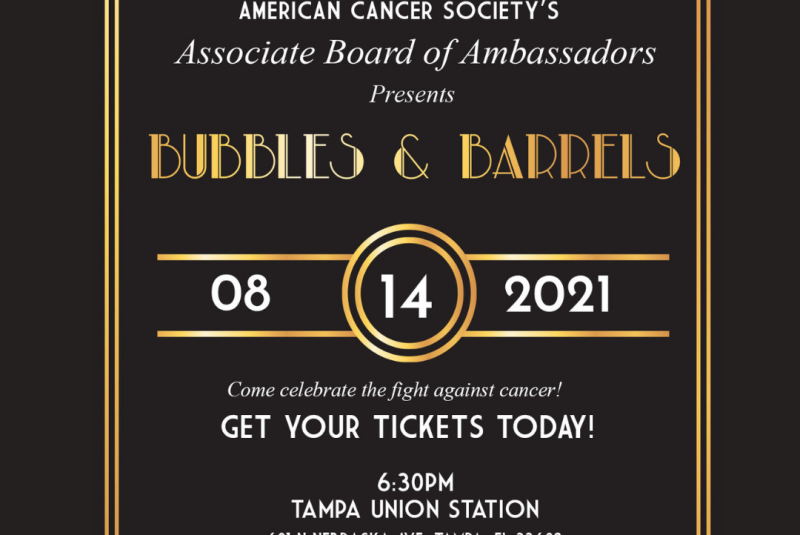 You're invited to a prohibition-style celebration of life...

Join us at the American Cancer Society's Bubbles and Barrels on August 14th for a one-of-a-kind evening, featuring great food, local Tampa drinks, dancing, best dressed competition, a spectacular auction and much more. With your support, the American Cancer Society saves lives by helping people stay well and get well, by finding cures, and by fighting back against cancer.

The American Cancer Society is working to finish the fight against every cancer in every community. We are the largest private, not-for-profit funder of cancer research in the United States, investing more than $4 billion since 1946. Thanks in part to our contributions, more than 1.5 million lives have been saved in the US in the past two decades. Now, that is a reason to celebrate, so please join us.

Let's tell CANCER to STEP ASIDE as we enter the Roaring 20s.

We hope to see you there!