VTB Appoints Four Communications As Agency In The UK, Ireland & Scandinavia
October 11, 2022 by PR@VisitTampaBay.com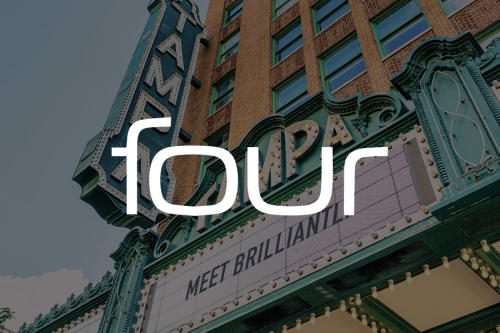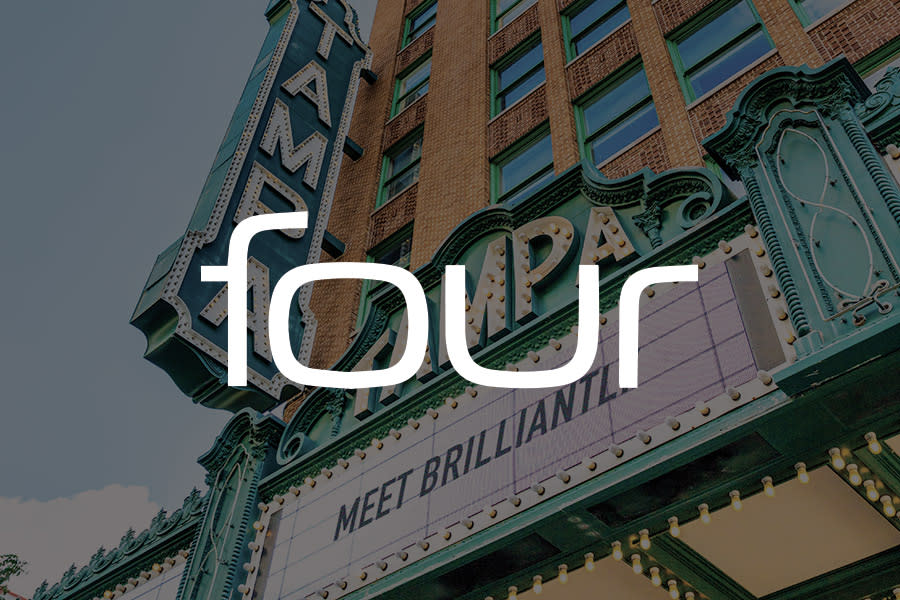 Tampa, FL (October 10, 2022) - After a formal, competitive bidding process, Visit Tampa Bay announces Four Communications as its new Sales and Marketing agency for the UK, Ireland and Scandinavia markets responsible for the development and implementation of a strategic marketing plan to create brand awareness of the destination with consumers and travel trade and drive bookings. 
With over 26,000 hotel rooms in the area, Tampa Bay is one of the leading leisure destinations in Florida, and the gateway to Florida's Gulf coast from the UK with direct flights from British Airways and soon-to-launch Virgin Atlantic. Within the Tampa Bay area, tourism is a major driver of the economy with an impact of over $7.1 billion. Over 24.6 million people from across the globe visit Tampa Bay each year for its vibrant mix of history and culture, combined with world-class attractions, nightlife, and cuisine. 
The tourism product within the destination continues to develop with new hotels, including the just opened and Tampa Bay's first five-star hotel the Tampa EDITION, attractions, and activities. Recently Tampa Bay received global recognition for its food and drink scene in the inaugural Florida MICHELIN Guide and Tampa International Airport (TPA) has been announced as USA's number one airport according to the JD Power rankings, both of which underline how Tampa Bay has transformed and should be considered a premiere US destination. 
Extensive work on the inclusivity of the destination to a wide range of audiences including accessible travel and LGBTQ+, has also taken place. One of the key objectives moving forward for Visit Tampa Bay is for the sales and marketing activity to target agents, operators, and consumers and ensure they truly understand the Tampa Bay of today, what the destination offers, how it fits into a Florida itinerary or stands alone as a city destination. 
Four Communications impressed with its data-driven and innovative approach, along with its extensive relationships with tour operators and airline partners and a history of achieving great results and hitting business objectives with other destinations. 
"With the UK remaining our key overseas market and a range of exciting new developments including the new Virgin Atlantic daily flight from LHR to Tampa International Airport, as well as evidential growth in Scandinavia, we are proud to announce Four Communications as our Representation Partner for the UK, Ireland, and Scandinavia," says Santiago C. Corrada, President and CEO of Visit Tampa Bay. "Our destination attracts visitors from all over Europe and Four Communications is a partner that can grow with us and continue to generate revenue for our area and the businesses here."
Rob Wilson, Head of Sales and Marketing at Four Travel (the travel arm of Four Communications) commented, "We are delighted to have been appointed to represent Visit Tampa Bay in the UK, Ireland, and Scandinavia. It is an incredibly exciting time for the destination as UK airlift increases, with Virgin Atlantic launching a new daily flight from London Heathrow, in addition to the existing service on British Airways from London Gatwick. We're looking forward to building on the excellent work that has already been done to put Tampa Bay on the tourist map, ensuring that Tampa Bay is a 'must-do' part of any holiday to Florida."
Four Communications will work in collaboration in the UK, Ireland, and Scandinavia with the existing Visit Tampa Bay Public Relations agency within these markets, Magic Torch PR.
---
ABOUT VISIT TAMPA BAY
The heart of Florida's Gulf Coast beats in Tampa Bay. Visit Tampa Bay encourages adventurous travelers to unlock sun, fun and culture in Florida's most diverse travel destination. As a not-for-profit corporation certified by Destinations International's Destination Marketing Accreditation Program (DMAP), we work with hundreds of partners to tell the world the story of Tampa Bay. Treasure awaits.
---
ABOUT FOUR COMMUNICATIONS
Four Communications Ltd is one of the leading independent agencies in the UK, with the specialist travel representation team having been established in the UK for 20 years. Our specialist travel experts start with strategic insight – understanding audiences intimately and using the power of our combined agency wisdom to deliver fresh creative thinking. We have just been awarded 2022 PR and Representation Agency of the Year at the esteemed annual TTG Media Travel Awards for the second consecutive year.