Visit Tampa Bay surpasses $30 million tourism revenue
October 20, 2017 by PR@VisitTampaBay.com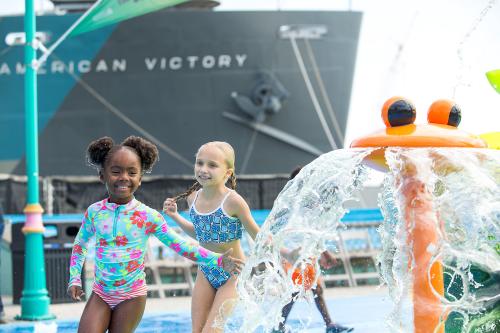 New benchmarks put Hillsborough County on track for High-Impact status
TAMPA (Oct. 20, 2017) – Visit Tampa Bay generated record bed-tax revenue in nine of the last 12 months and ended its 2016-17 budget year with an unprecedented $30.5 million in Tourist Development Tax revenues. The final tally for the fiscal year came in more than 3 percent over the revenue record set the previous year. Over the past five years, the bed tax has grown 44 percent.
The results for the budget year, which ended September 30, put Visit Tampa Bay in position to reach $30 million in bed taxes by the end of Calendar Year 2017. That's the core of the "30 in 3" goal President & CEO Santiago C. Corrada laid out for the organization in 2014. The $30 million goal is short-hand for achieving $600 million in taxable hotel room sales in a single calendar year. Under state law, crossing that threshold in a single calendar year makes Hillsborough County eligible to join the ranks of Florida's High-Impact Tourism counties, a designation that allows counties to raise their bed tax from 5 percent to 6 percent.
"This past year was an extremely strong one for both tourism and for Visit Tampa Bay," said Santiago C. Corrada, President and CEO of Visit Tampa Bay. "The strength of Visit Tampa Bay's brand as a destination continues to boost us as a world-class place to visit. As we add more great experiences – from unique food concepts to novel attractions – I expect we'll see our profile rise even higher among travelers. Ultimately, the community wins when that happens."
For the 2016-17 fiscal year, Tampa Bay's total (taxable and non-taxable) hotel revenues reached $670 million, up 5 percent over the same period last year. Average daily rate reached $116.92 (up 4.2 percent, year over year), and revenue per available room – a key indicator of profitability – hit $85.53 (up 3.1 year over year).
"Yield is our key goal at the moment," Corrada said. "As we wait for new hotel inventory and anticipated developments to come online over the next few years, we are working hard to make the most of the availability we have for both leisure travelers and convention groups. Our ability to hit new heights in revenue year after year speaks volumes about our team, board, county, city, and tourism partners."
The 2016-17 budget year included several major events, most notably the College Football Playoff National Championship Game, but also the Moose International annual convention and the National Marine Manufacturers Association and millions of leisure travelers who came from across the country and around the world.
Independent analysis by industry experts Tourism Economics and H2R show nearly 23 million visitors to Hillsborough County pumped nearly $6 billion into the local economy – more than half of that directly into the wages of workers in tourism-related industries. The rest rippled across the economy to support tens of thousands of jobs in everything from grocery stores and gas stations to real estate and insurance offices. Tourism is Hillsborough County's fastest-growing job sector.
#
About Visit Tampa Bay
The hip, urban heart of Florida's Gulf coast beats in Tampa Bay. Visit Tampa Bay encourages adventurous travelers to unlock sun, fun and culture in Florida's most diverse travel destination. We are a not-for-profit corporation that works with 800 partners to tell the world the story of Tampa Bay. Treasure awaits.