Visit Tampa Bay opens FY2018 with record jump in bed taxes
November 7, 2017 by PR@VisitTampaBay.com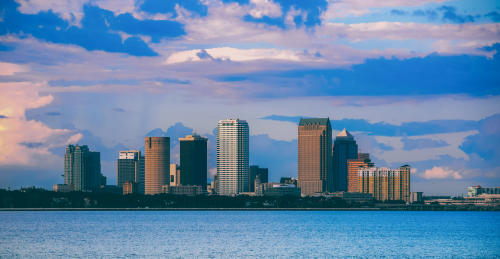 Unprecedented 30 percent increase for a single month closes is on $30 million goal
TAMPA (Nov. 6, 2017) – Visit Tampa Bay started the 2017-18 fiscal year with an unprecedented 30 percent jump in Tourist Development Taxes in October – a new record for the month – to $2.36 million compared to $1.8 million the previous October.
October TDT collections are based on hotel room sales for September when Hillsborough County hotels reported $50.5 million in revenues. That jump of 23.8 percent from the same month the year before was matched by monthly RevPAR numbers – revenue per available room, a key indicator of profitability – that was up 20.4 percent for the month, according to industry analyst STR Inc. 
"We're excited to see such tremendous economic benefits from the work of Visit Tampa Bay and its partners in September," said Santiago C. Corrada, president and CEO of Visit Tampa Bay. "This tremendous jump in bed taxes was tied to extremely successful marketing campaigns with Expedia Travel and Marriott International as well as the impressive turnout for IBEX 2017, the International Boatbuilders Exhibition and Conference, which filled the Tampa Convention Center and downtown with visitors for a week."
Since the start of 2017, seven of the past nine months have produced new records in bed-tax collection.  So far this calendar year bed tax collections stand as $24.5 million, a 5.2 percent increase over the time in 2016.  This month's numbers bring Visit Tampa Bay closer to its goal of reaching $30 million in bed taxes in a single calendar year. Reaching that goal by Dec. 31 will make Hillsborough County Florida's ninth High-Impact Tourism county and open the possibility of the Board of County Commissioners raising the bed tax from to 6 percent, providing new revenue for economic development.
#
About Visit Tampa Bay
The hip, urban heart of Florida's Gulf coast beats in Tampa Bay. Visit Tampa Bay encourages adventurous travelers to unlock sun, fun and culture in Florida's most diverse travel destination. We are a not-for-profit corporation that works with 800 partners to tell the world the story of Tampa Bay. Treasure awaits.