Visit Tampa Bay Lanza Nueva Academia del Destino
November 27, 2018 by PR@VisitTampaBay.com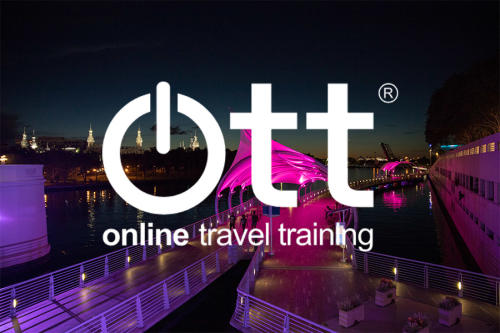 Agentes de viaje pueden convertirse en expertos de la costa oeste de la Florida
TAMPA (27 Noviembre 2018) – Los agentes de viaje latinoamericanos pueden ahora descubrir todas las aventuras que les espera a sus clientes cuando planean las próximas vacaciones en Tampa Bay.
Visit Tampa Bay ha lanzado su primera academia on-line para introducir a los profesionales de viaje el moderno y urbano corazón de la costa oeste de la Florida. La capacitacion está ahora  en vivo y en español en  los sitios Online Travel Training o Visit Tampa Bay.
Commenta Santiago C. Corrada, Presidente y CEO de Visit Tampa Bay: "Tampa Bay está arriba de la lista de los destinos que están experimentando un fuerte crecimiento de visitantes internacionales. Con vuelos directos desde Latinoamerica los siete días a la semana  abordo Copa Airlines, esperamos mucho más interés por todas las cosas únicas que tenemos aquí."
Visit Tampa Bay desarrolló la capacitacion con OTT, la empresa más respectada del mundo para las academias de viaje online. Las lecciones describen la mezcla de la cultura, la historia, atracciones y diversiones que estan disponsible en Tampa Bay. Más que 190.000 profesionales de viaje han usado los cursos de OTT para mantener sus conocimientos de los diferentes destinos del mundo.
"Estudiamos muchos sistemas usados por otros destinos y definitivamente preferimos lo que vimos en OTT" – commenta Rob Price, director de desarrollo del turismo de Visit Tampa Bay. "Esta dinámica plataforma crea una experiencia inmensa llena de un rico contenido y esta disponsible para todo el mundo mostrar los ricos tesoros que los están esperando en Tampa Bay."
#
About Visit Tampa Bay
The hip, urban heart of Florida's Gulf coast beats in Tampa Bay. Visit Tampa Bay encourages adventurous travelers to unlock sun, fun and culture in Florida's most diverse travel destination. We are a not-for-profit corporation that works with 800 partners to tell the world the story of Tampa Bay. Treasure awaits.