Visit Tampa Bay hooks "Greybeard the Pirate"
August 15, 2016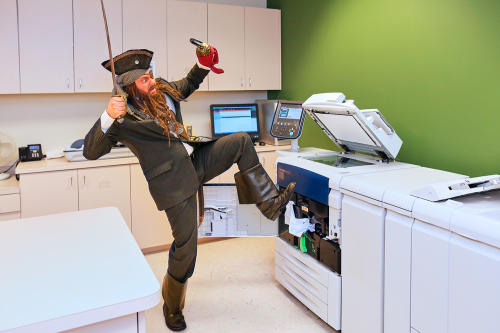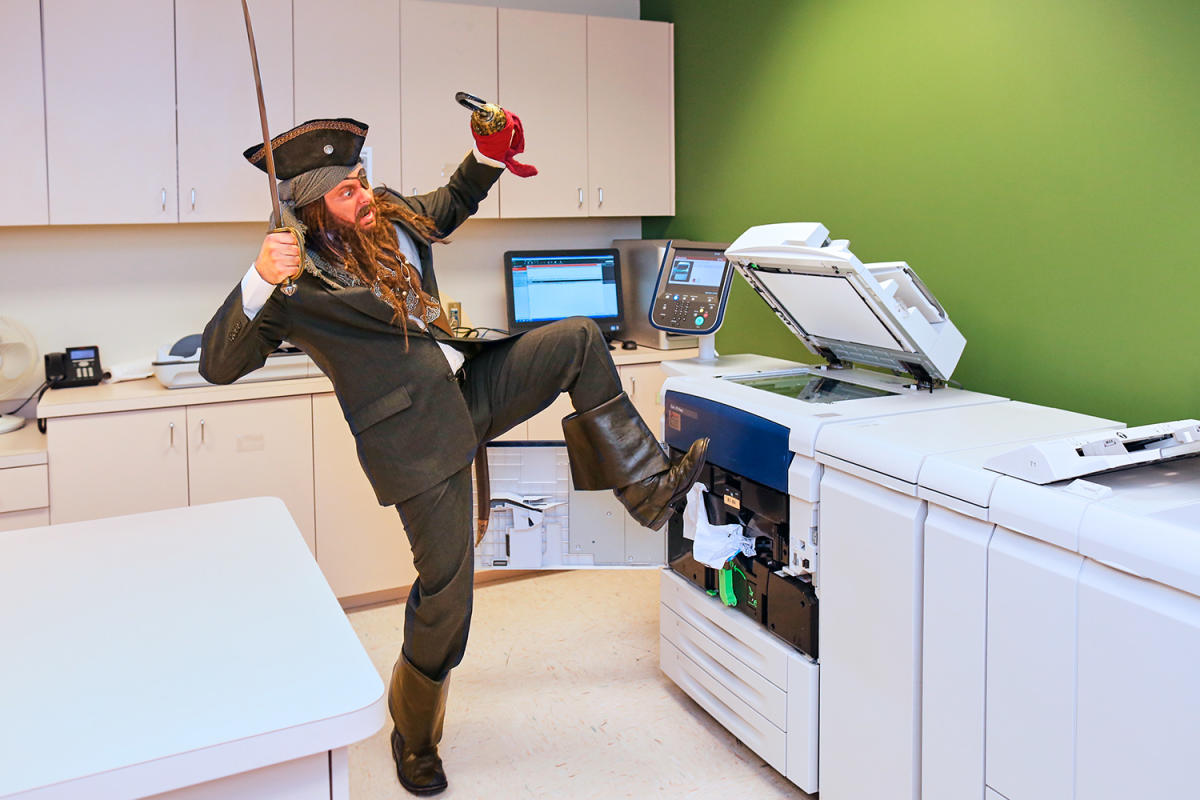 TAMPA (August 10, 2016) – Home to the largest annual Pirate parade in the world and a rising star as a top meetings destination, Visit Tampa Bay has loaded the cannons and launched an unconventional national meetings, group and association campaign featuring its very own scalawag – Greybeard the Business Pirate.
The new national campaign to launch this weekend at the ASAE Annual Meeting in Salt Lake City, Utah, features Kevin T. Greybeard, aka Greybeard the Business Pirate, a brash and bawdy bearded braggart. The one-eyed, rum-loving staff member stars in a novel set of video vignettes highlighting the trove of treasures that separates Tampa Bay from competitors.  Supported by his own LinkedIn page, brochure, safety videos and more, Greybeard is a full member of staff with his own desk, voicemail and email address: Greybeard@VisitTampaBay.
In the initial four vignettes, filmed at the historic Tampa Theatre, Greybeard holds court in a TED Talk-meets-Monty Python style. He touts Tampa Bay's unique combination of accessibility, affordability and amenities: the majestic, award-winning Convention Center ("enough to please even the most jaded meetinglubber"); the cherished airport ("Tampa International Airport's been dubbed the best large airport in America, and ye only need one good eye to see why"); and the destination's expert staff ("Fortunately, there's nobody better than the lads and lasses at Visit Tampa Bay to help you hoist yer topsail and trim your mizzenmast!"). The videos include volunteers from Ye Mystic Krewe of Gasparilla, the organizers of Tampa Bay's annual Gasparilla Pirate Invasion, as Greybeard crew. Additional vignettes and photography show Greybeard working with Visit Tampa Bay President and CEO Santiago Corrada and other staffers.
 "We truly believe that Tampa Bay is a stand-out option for meetings and conventions, and Greybeard is a new and dynamic way of making that point, irreverently," said Santiago Corrada, the President and CEO of Visit Tampa Bay. "Business visitors consistently tell us that our remarkable combination of people and attractions puts us well above the average business setting. It's no wonder we have recently been named as the most hospitable city in the U.S. We like to think that it's our personality and team that ultimately wins the business.  The Visit Tampa Bay brand icon with its keyhole and crossed keys has become a favorite in Tampa, where residents and businesses like its play on the pirate skull and crossbones – and how many cities have a full-sized pirate ship anchored right next to a waterfront convention center?"
The campaign was executed by Paradise, A Strategic Creative Advertising, Digital & Entertainment Company. "It was an honor to work with the crew at Visit Tampa Bay to bring Greybeard to life," said Tom Merrick, Chief Creative Officer at Paradise Advertising. "Visit Tampa Bay's skull and crossbones graphic is more than just a logo. It represents an irreverent, swashbuckling spirit that's part of everything they do. Green-lighting a campaign with a character like Greybeard is proof of that."