Visit Tampa Bay Expands Travel Agent Academy with New Language and Travel Modules
June 23, 2022 by PR@VisitTampaBay.com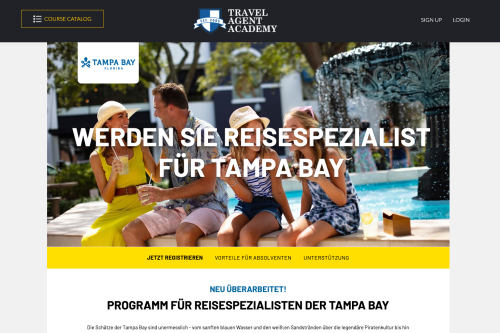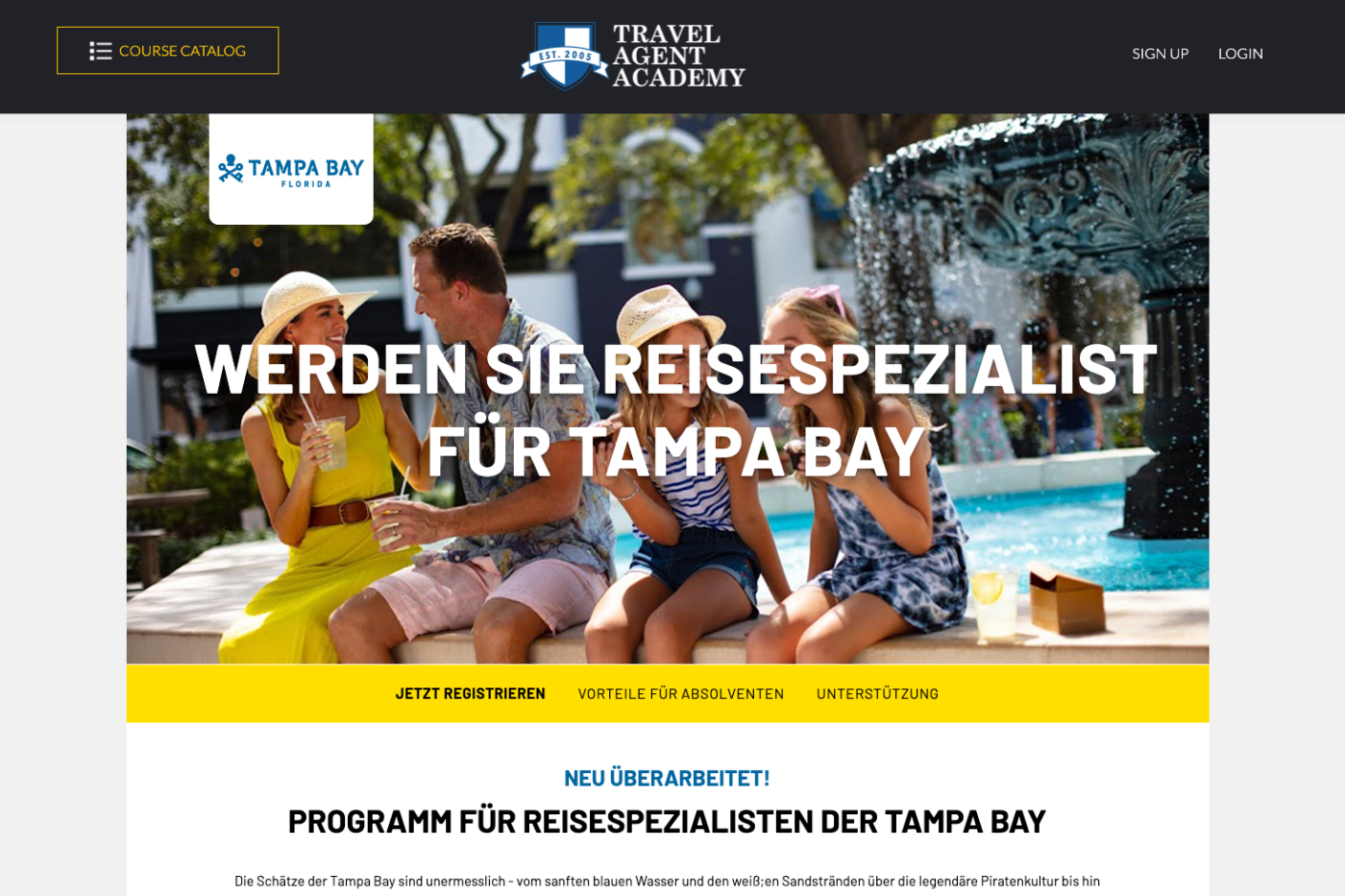 Tampa, FL (June 27, 2022) – Visit Tampa Bay announces the expansion of its popular Travel Agent Academy to enable more access and opportunities to non-native English speakers with the addition of Spanish and German language options. The updated program also includes multicultural tourism, LGBTQ+ and accessibility travel modules.
Travel advisors and tour operators in some of our fastest-growing markets in Latin America and German speakers, predominantly in Central Europe, are now able to better educate themselves on the treasures Tampa Bay has to offer. That knowledge and comfort in selling the destination will better position Tampa Bay for more international visitation.
Since its inaugural launch in 2020, the program is designed to provide travel advisors and tour operators with the tools and training to help clients unlock their own Tampa Bay experience. Since its inception, the academy has enrolled over 3,800 travel agents and tour operators and with an average conversion rate to graduated users of more than 50% each month. With each training module, specialists explore and learn about the destination's unique experiences, world-class attractions, arts & culture, highly rated restaurants, luxury hotel developments and so much more. Graduates of the Travel Agent Academy receive certification and are eligible to continue to earn additional education credits.
"Since the start of the year, we've welcomed our international travelers back in great numbers," says Santiago C. Corrada, President and CEO of Visit Tampa Bay. "The expansion of the Travel Agent Academy allows us to continue to teach more agents how to promote Tampa Bay as Florida's leading destination to reach larger groups of visitors."
---
ABOUT VISIT TAMPA BAY
The heart of Florida's Gulf Coast beats in Tampa Bay. Visit Tampa Bay encourages adventurous travelers to unlock sun, fun and culture in Florida's most diverse travel destination. As a not-for-profit corporation certified by Destinations International's Destination Marketing Accreditation Program (DMAP), we work with hundreds of partners to tell the world the story of Tampa Bay. Treasure awaits.