Visit Tampa Bay Closely Monitoring COVID-19
March 9, 2020 by PR@VisitTampaBay.com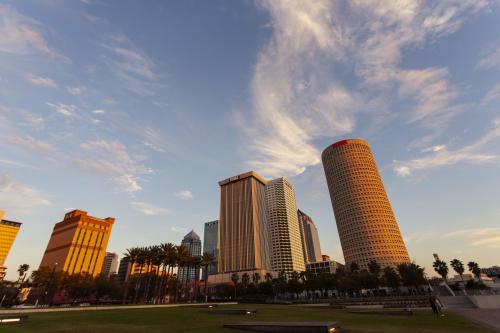 TAMPA (March 16, 2020) – In light of reports of presumed COVID-19 (Coronavirus) infections in Florida, Visit Tampa Bay is committed to the safety of its visitors, partners and community. We continue to monitor the situation very closely and recommend everyone concerned stay up-to-date with the most recent information through the Centers for Disease Control and Prevention and the Florida Department of Health.
"The health and safety of our visitors are of paramount importance, and it is vital that we all draw upon the most current scientific data for our decision-making," said Santiago C. Corrada, President and CEO of Visit Tampa Bay. "We urge visitors and residents to follow the recommendations of health professionals when it comes to preventing the spread of this and other viruses."
The Florida Department of Health recommends hand-washing as the best safeguard against respiratory illnesses such as COVID-19 and influenza.
As recommended by the CDC, avoid close contact with people who are ill, stay home if you feel sick, avoid touching your face, contain any cough or sneeze and wash your hands. These measures will protect you.
On its website, the CDC notes that COVID-19 spreads in much the same way as other respiratory infections: through droplets spread by coughing or sneezing, and possibly through touching infected surfaces. Prevention and avoidance follow similar patterns to other respiratory illnesses: contain any coughs or sneezes, monitor yourself for symptoms, and stay home if you feel ill.
Visit Tampa Bay is actively monitoring COVID-19 reports from the CDC and Florida Department of Health, and will pass pertinent information along to travelers as needed via our media room (www.visittampabay.com/media) and social media channels, such as Facebook and Twitter as it becomes available.
#
About Visit Tampa Bay
The hip, urban heart of Florida's Gulf coast beats in Tampa Bay. Visit Tampa Bay encourages adventurous travelers to unlock sun, fun and culture in Florida's most diverse travel destination. We are a not-for-profit company that works with nearly 800 industry and corporate partners to tell the world the story of Tampa Bay. Treasure awaits.