Unlock Tampa Bay in 2016
June 13, 2016 by PR@VisitTampaBay.com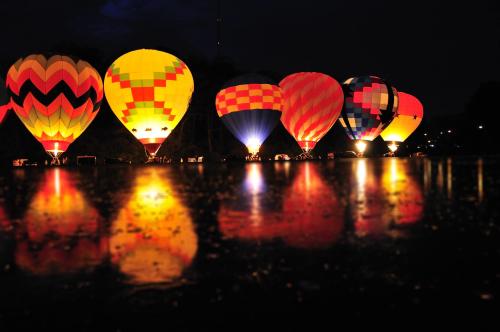 Conquer Florida's most diverse destination

Florida's only destination with CityPASS
For about half the normal cost of a ticket, CityPASS grants you access to some of the region's most popular attractions. Fly like a falcon at Busch Gardens Tampa Bay and dive with the sharks at The Florida Aquarium. Come face-to-face with a manatee at Tampa's Lowry Park Zoo, named the best zoo in the United States by Parents magazine and a certified manatee hospital. Ride the zipline at MOSI, the Museum of Science and Industry, also home to Florida's only IMAX Dome theatre.
CityPASS costs $99 for adults, $89 for children 3-9 years of age -- a 53% saving.

Between the sky and the sea
NEW in 2016, the just-finished Tampa Riverwalk hugs the Hillsborough River waterfront for 2.4 miles (4 km) and links downtown's most popular spots like gems on a string. Walk, jog or bike among parks, museums, hotels, restaurants, the Amalie Arena and the Straz Center for the Performing Arts. Rent paddleboards, kayaks and water bikes to view Tampa Bay's skyline from the sparkling bay. A few miles upstream, Canoe Escape helps you slip silently among moss-draped cypress trees and migratory birds on the Hillsborough River.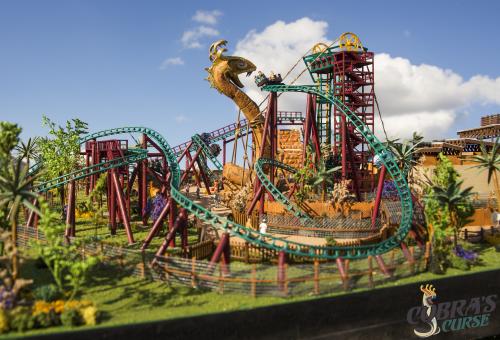 Thrills that will test your mettle
Busch Gardens Tampa Bay offers 300 acres (121 hectares) of treasures to discover. Riders brave enough to board the NEW in 2016 Cobra's Curse, a snake-themed family ride, will start with a face-to-face encounter with the Snake King before spinning and zipping along a pulse-pounding ride.
After the thrills, quality dining, entertaining shows and a train ride among zebras, gazelles, ostriches, and other African wildlife in the sprawling Serengeti Plain will bring your pulse rate back to normal.

130 years of Cuban culture
You can still get a hand-rolled cigar in Ybor City, once the Cigar Capital of the World. Smoke a Cuban-style stogie while drinking café con leche before dinner at the Columbia, Florida's oldest restaurant and a Tampa Bay icon serving traditional Cuban and Spanish food.  Flamenco dancers perform six nights a week.
NEW in 2016, a self-guided trail honors original Cuban revolutionary José Martí, whose 1890s campaign against Spain found support in Tampa. Visit the park dedicated to Martí – owned for more than 50 years by the people of Cuba. Step over the threshold and you're on Cuban soil.
On the horizon: Ybor City stars in Ben Affleck's film "Live by Night," set for release in 2017. The film draws on Ybor City's history as a haven for gangsters and bootleggers in the 1920s.

Florida's hub for hand-made drinks
Florida's first commercial brewery opened here more than a century ago. Today, Tampa Bay is a hub for craft brewing and among the top beer destinations in the country. Dozens of small breweries – companies with names like Angry Chair and Coppertail – produce award-winning drafts that draw on the region's unique flavors.
Cigar City Brewing Co., ranked among the best craft breweries in the world, infuses beer with Cuban espresso and other local flavors.
NEW in 2016, Florida Cane Distillery opened in Ybor City, creating unique cocktails with its own vodka made from Florida-grown sugar cane.
Get a different buzz from Tampa Bay's collection of craft coffee roasters. Join the locals for a latte at Buddy Brew, Kahwa, NEW in 2016 Caffeine or a classic café con leche at Ybor City's historic Naviera Coffee Mills Co.

A palate-pleasing palette of local flavors
Diverse dining options and James Beard-honored restaurants have earned Tampa Bay a spot atop any foodie's wish list.
Art-filled Ulele takes inspiration from the foods Florida's natives thrived on for millennia. The menu includes oysters, locally grown beef and Ulele's own homemade beer. Oxford Exchange transformed a century-old stable into an eclectic destination popular with breakfast and lunch crowds. Edison's Food + Drink Lab blends technology and taste buds, crafting meals with unusual ingredients – like liquid nitrogen. Funky Ella's Americana Folk Art Café hosts its Sunday Soul Food brunch surrounded by quirky creations.
James Beard-honored chef Greg Baker has created two true Southern jewels – The Refinery and Fodder & Shine -- in the rough-around-the-edges Seminole Heights neighborhood. Visit nearby Rooster & the Till to taste the mouth-watering creations up-and-coming chef Ferrell Alvarez.
Tradition lives at Bern's Steak House, a 60-year-old Tampa Bay icon where the name says it all. The NEW in 2016 James Beard-honored wine selection comes from the world's largest private wine collection. The Henry Waugh dessert room's decadent macadamia ice cream is a reminder that Bern's may be traditional, but it's not ordinary. Nearby, Haven offers skilled mixologists and flavorful charcuterie in a stylish setting.

Getting around is easy
With more than 60 miles of bike lanes, Tampa Bay is easy to explore two wheels. Coast Bike Share has more than 30 stations across downtown, Ybor City and Hyde Park. With a smartphone and a credit card, you can be registered and riding in a matter of minutes.
Ride all day for $5 on the the eye-catching TECO Historic Streetcar runs authentic streetcars from then 1920s minutes between downtown and the Cuban-infused Ybor City neighborhood.
Hop aboard the NEW in 2016 Pirate Water Taxi for a journey along the sparkling waterfront from Channelside Bay Plaza, past the silver minarets of the Tampa Bay Hotel, to Ulele and Water Works Park.
NEW in 2016, ZipCar stands ready to roll on quick trips with the swipe of a credit card. Also NEW in 2016, downtown's free electric shuttle service stands ready to carry you from one adventure to another.

Arrive by air, road, rail or sea
After nearly $1 billion in renovations, award-winning Tampa International Airport opens 50,000 square feet of new retail and restaurant space NEW in 2017 along with a new rental car center and automated people-mover to get you there.
Since Sept. 25, 2015, Tampa Bay has had a direct, non-stop link to Frankfurt, Germany, via Lufthansa five times a week.
Lufthansa joins a growing number of international flights to Tampa Bay: Air Canada flies three times a day from Toronto and from Montreal via its NEW in 2016 Rouge service; British Airways flies from Gatwick Airport seven times a week; COPA Airlines links Tampa Bay with Central and South America through its hub in Panama City four times a week; and Edelweiss Air flies direct from Zurich, Switzerland, three times a week.
Domestically, Tampa Bay has daily direct flights from 50 U.S. cities each day, including service from Seattle on Alaska Air, and from Dallas on Southwest Airlines.
For driving trips, Tampa Bay sits where Interstate 75 meets Interstate 4, within reach of 155 million people in 23 states. The Amtrak's Silver Star stops in Tampa Bay on runs between New York and Miami.
Named "Porthole" magazine's Best Kept Secret, Tampa Bay is a seasonal port of call for Germany's AIDAvita and AMADEA cruise ships and the home port for Carnival Cruises, Norwegian America, Royal Caribbean and Holland America cruise lines.
On the horizon: Port Tampa Bay will the Monsters of Rock series of cruises in 2017.

Home away for every type of traveler
Boutique hotels echo Tampa Bay's love for the modern, the historic and the delicious.
Aloft Tampa Downtown turned a former office building into an exciting modern hotel overlooking the Tampa Riverwalk.
Restoring Tampa Bay's Beaux Arts-style courthouse earned Le Méridien Tampa recognition from Condé Nast Traveler and the National Trust for Historic Preservation.
Epicurean Hotel was built for food lovers, with a kitchen theater, Chocolate Pi patisserie, Evangeline Spa and The Edge rooftop bar, Tampa Bay's chic hang-out.
NEW in 2016, downtown's 719-room Tampa Marriott Waterside Hotel & Marina has transformed its 15th floor into a wellness-themed experience.
On the horizon: San Francisco-based Kimpton Hotels will open in Tampa Bay's Westshore District in 2018.

Out and about after dark
Tampa Bay is part of the Sunshine State, but sometimes the best activities await after the sun goes down. Summer Nights at Busch Gardens Tampa Bay (and Island Nights at nearby Adventure Island) let you chill out with DJs joining the parks' thrills well into the night. Clubs and cafes come to life in Hyde Park and SoHo after twilight. In Ybor City, Seventh Avenue transforms into a parade of see-and-be-seen.
Downtown, the daytime bustle yields to a mellow city where lighted art installations make the night welcoming. Pause on the Tampa Riverwalk to watch "Agua Luces" paint the bridges over the Hillsborough River a rainbow of rotating colors. Perched above the river, the Tampa Museum of Art becomes a work of art itself after dark as with Leo Villareal's "Sky: Tampa" washes across its façade.
Yearning for bright lights? Catch a show at the Straz Center for the Performing Arts or watch an indie flick in the ornate surroundings of the historic Tampa Theatre, NEW in 2016 host for the July 8 world premiere of "The Infiltrator," which was filmed in Tampa in 2015.

Avast! There be pirates here
Each January, the scurvy crew of legendary pirate José Gaspar invades Tampa Bay with cannons blazing. Then they lead the third-largest parade in the U.S. down Bayshore Boulevard throwing beads and trinkets to more than 300,000 cheering spectators.
The party marks the start of Gasparilla Season – ten weeks of parades, festivals (music, art, film, and interactive), and sporting events (running and cycling that run through the end of March.
On the horizon: Gasparilla Season 2017 will include the biennial "Lights on Tampa" festival in February. The weekend celebrates light as a medium for art and transforms downtown into a living museum for local and nationally known artists.
About Visit Tampa Bay
Visit Tampa Bay encourages adventurous travelers to unlock our destination's trove of unique treasures. We are a not-for-profit corporation that works with more than 750 partners to tell the world the story of our home – the hip, urban heart of Florida's Gulf coast.