Tourism revenue breaks $10 million in first three months of 2017
May 12, 2017 by PR@VisitTampaBay.com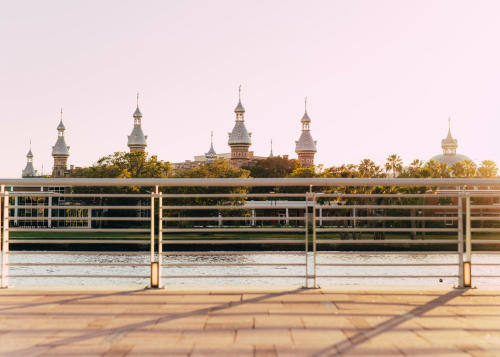 Related Document: Download Document
March makes 3 straight months of $3 million-plus revenues
TAMPA (May 12, 2017) – For the first time, local Tourist Development Tax revenues broke $3 million a month for three consecutive months during the first quarter of 2017, according to Visit Tampa Bay.
Records for March showed $3.59 million in bed-tax collections, up 4.4 percent from the same period in 2016 – another record for the destination. That brings tourism revenue to $10.1 million for the first three months of the calendar year and $18.5 million for the fiscal year that started Oct. 1, 2016. Bed-tax revenues has set new records for six of the last seven months of the fiscal year.
"Our ongoing success as a destination reflects the incredible level of cooperation and collaboration among Visit Tampa Bay and our 770 industry partners," said Santiago C. Corrada, president and CEO of Visit Tampa Bay. "At a time when the value of tourism is being questioned, we need to remember the vital role visitors play in strengthening our local economy. Tourism underpins all other forms of economic development."
The first quarter of 2017 included the College Football Playoff National Championship Game, Florida Music Educators conference, Florida State Thespian Society gathering, and Gasparilla Season festivals.
#
About Visit Tampa Bay
The hip, urban heart of Florida's Gulf coast beats in Tampa Bay. Visit Tampa Bay encourages adventurous travelers to unlock sun, fun and culture in Florida's most diverse travel destination. We are a not-for-profit corporation that works with 800 partners to tell the world the story of Tampa Bay. Treasure awaits.