The latest on Zika and Tampa Bay
August 2, 2016 by PR@VisitTampaBay.com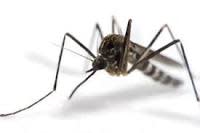 Statement by Visit Tampa Bay President Santiago Corrada on Zika virus
TAMPA (Aug. 1, 2016) – In light of ongoing concerns about the Zika virus, Visit Tampa Bay continues to monitor the situation very closely. The health and safety of our visitors are of paramount importance, so let me take a moment to review the current information regarding the Tampa Bay area, according to the Florida Department of Health:
1. There has been no local transmission of Zika virus in Tampa Bay. The handful of people in Hillsborough County (population of 1.3 million) who have been confirmed with the virus, having contracted it while visiting locations in the Caribbean and South America. They did not contract it in the Tampa Bay region. The current CDC travel advisory applies to a small corner of Miami, which is a five-hour drive from Tampa Bay.
2. The Tampa Bay area has a very active mosquito control program. Hillsborough County operates mosquito-abatement programs that call for spraying, treating standing water and trapping adult mosquitoes. Crews stay on alert all year for mosquito-borne illnesses and work diligently to limit mosquito populations.
3. Mosquito repellent is a good first line of defense. If you know you will be in an area with mosquitoes, repellents with DEET, Picaridin or eucalyptus oil will help you avoid bites. So will wearing long sleeves or clothes treated with the repellent permethrin.
4. Be alert for standing water. Flower pots, bird baths and puddles all make breeding grounds for mosquitoes. Especially at the peak of the rainy season, we encourage visitors to the Tampa Bay area to let their hosts know if they feel there might be a problem with standing water that needs correcting.
Visit Tampa Bay receives daily updates from the Florida Department of Health and U.S. Centers for Disease Control and Prevention regarding Zika cases in Florida and will pass pertinent information along to travelers as needed via our blog (www.visittampabay.com/blog) and social media channels, such as Facebook and Twitter.
#
About Visit Tampa Bay
Visit Tampa Bay encourages adventurous travelers to unlock our destination's trove of unique treasures. We are a not-for-profit corporation that works with more than 750 partners to tell the world the story of our home – the hip, urban heart of the Gulf Coast of Florida.