The Canaries Are Coming
November 9, 2018 by PR@VisitTampaBay.com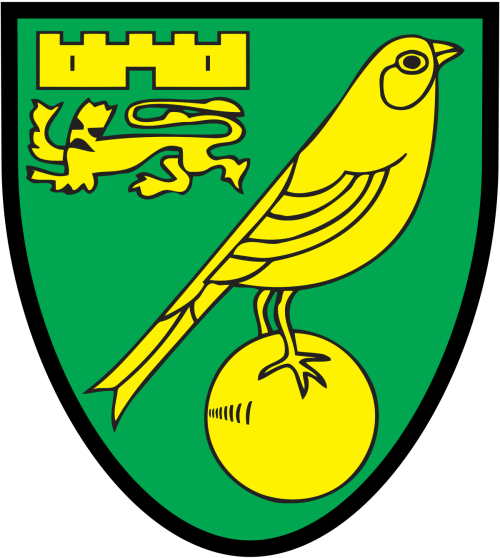 At the top of the Championship League, UK-based Norwich City FC visits Tampa Bay for the team's first week-long warm weather training in Florida
TAMPA, Fla. (November 12, 2018) – On the cusp of their potential advancement to the Premier League, the UK's most prestigious soccer league, the Canaries of Norwich City Football Club arrive November 12 for their first warm-weather training session in Florida beneath the blue skies and sunshine of Tampa Bay.
The Canaries, who are currently leading the Championship League, will trade their home pitch on Carrow Road for Tampa Bay's Al Lang Field from November 12 to 17, as they soak up the sun in the hip, urban heart of Florida's west coast.
The team will bring along a cheering section of supporters and family members who will also discover everything Tampa Bay has to offer visitors. The UK is Tampa Bay's second-largest international market. Visit Tampa Bay is a team sponsor.
"We're thrilled to have the Canaries join us here in Tampa Bay for their first-ever warm weather training session," said Santiago C. Corrada, President and CEO of Visit Tampa Bay. "Their strong showing in the rankings feels a little like Tampa Bay's growing strength as a travel destination for visitors from the UK and Europe. Now, with Norwegian Air now joining British Airways from London, and Delta to start next Spring from Amsterdam, Norwich fans and other UK travelers have more options than ever for winging their way west for a Sunshine State holiday."
Photo opportunities:
5:45-6:45 p.m., November 12, arrival at Tampa International Airport between the shuttle entrances to Airside E and Airside F on Level 3 of the Main Terminal. Park in the Short Term Garage. PR Contact: Emily Nipps, (813) 520-7793.
10 a.m.-Noon, November 15, open training at Al Lang Field, 230 1st Street South, St. Petersburg. On-site contact: Nico Castillo, (813) 527-1376.
6-6:45 p.m. November 15, team visit with patients at Florida Hospital Tampa, 3100 East Fletcher Avenue, Tampa. Enter through the Women's Health Pavilion off Bruce B. Downs Boulevard and park in the nearby lot. All visitors must have government-issued ID. On-site contact: Jennifer Bradley, (847) 280-1740.
To RSVP for any of these media events, please contact Kevin Wiatrowski at Visit Tampa Bay: kwiatrowski@visittampabay.com or (813) 218-3894.
#
About Visit Tampa Bay
The hip, urban heart of Florida's Gulf coast beats in Tampa Bay. Explore the trove of attractions, dining and shopping options in Florida's Most dynamic destination. Non-stop international air service puts your next Sunshine State holiday one flight away. Unlock Tampa Bay. Treasure awaits.